Lewis Hamilton was delighted to have qualified seventh on Saturday at the Japanese Grand Prix, following a shocking performance on Friday at Suzuka.
The seven-time World Champion ended the opening day at the Japanese GP all the way down in P14 and half a second behind George Russell, in what he admitted was a "nightmare".
Not for the first time this season, Mercedes worked overnight to try and get the W14 into a better window, something they appeared to do.
Whilst Hamilton still failed to carry as much speed as Red Bull, Ferrari and McLaren through the first sector, the 38-year-old was much happier with his set-up.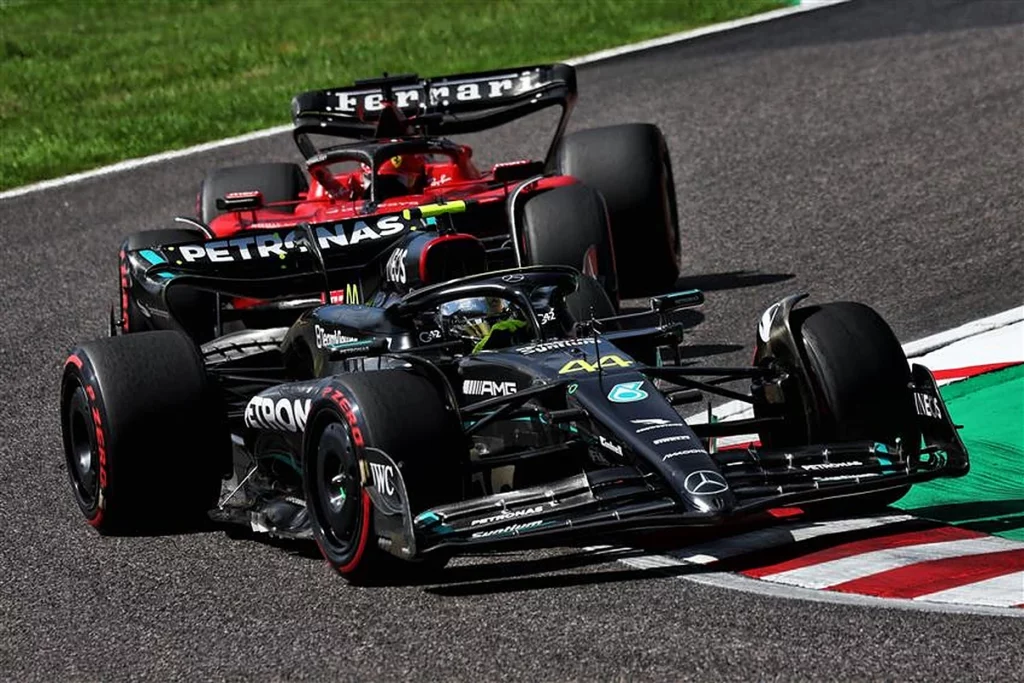 Want to work in Formula 1? Browse the latest F1 job vacancies
"Yesterday was a nightmare," Hamilton told The Race after qualifying.
"It was not the kind of balance you want at a track like this.
"But we did some great work overnight and the car was much nicer to drive today.
"It's as good a balance as you could possibly get, just massively down on rear downforce.
Article continues below
"I can't carry anywhere near the speeds these guys can through that first sector."
After having been considerably slower than Russell on Friday, Hamilton ended up going three-tenths quicker than his team-mate in qualifying, who will join him on the fourth row.
Hamilton qualifying ahead of Russell meant that the 25-year-old's three-race run of out-qualifying the veteran came to an end, much to the 103-time race winner's delight.
The 104-time pole sitter has been very critical of his qualifying performances this season; however, he certainly found something on Saturday.
Russell has typically had the edge in qualifying over Hamilton but has then been weaker in the race, meaning Hamilton should finish ahead of his team-mate on Sunday.
Whilst Hamilton was "much happier", he admitted that the W14 was still on the "knife-edge", caused by a lack of confidence when changing direction at high-speed.
"Yeah, I was much happier. Yesterday it started off looking like it wouldn't be so great!" added Hamilton.
"But I think the set-up was the right direction and then from FP3 to qualifying I made another set-up change and I was really happy with that.
READ: Frederic Vasseur outlines Ferrari's plan
"It's just really hard to pull any more out of it. I'm already on the knife-edge with the rear end the whole way through the lap. All the way through.
"We as a team really need to…when we go back and do the debrief now, I hope the team realise but…a second gap is huge and it's real.
"To be two years in and still be a second down compared to the Red Bulls it's showing we really need to make sure that we really do the job over the winter to get back at least half that gap for next year."