Lewis Hamilton has just completed the first winless season of his career, as Mercedes struggled to get to grips with the major regulation changes that came into effect at the start of the year, finding themselves fighting in the midfield more often than not.
Despite not picking up a single race win over the course of the year, the 37-year-old was crowned British Driver of the Year at the Autosport awards ceremony, beating the likes of Lando Norris and George Russell in Formula 1, and Tom Blomqvist from the IMSA Sportscar Championship.
The seven-time world champion was beaten in the drivers' championship by his new Mercedes teammate George Russell, and the team's only win of the year came thanks to the double victory of the sprint race and main race in Brazil by Russell.
Fans have taken to social media to make their thoughts clear on Hamilton winning the prestigious award, claiming that despite his undoubted world-class talent, the award should have gone elsewhere in 2022.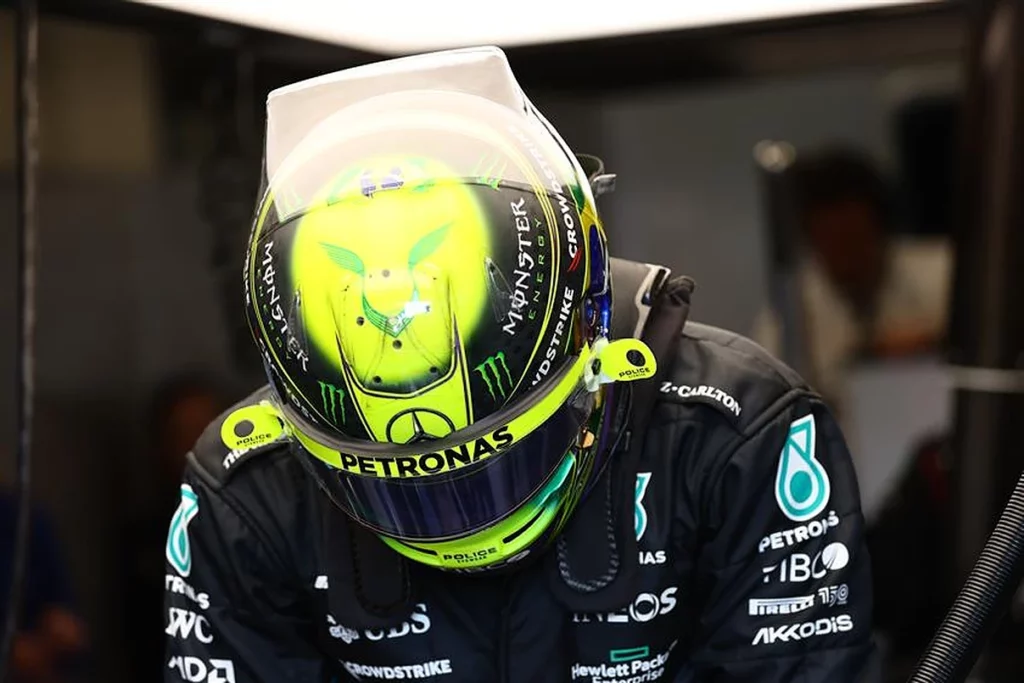 READ: 'Do we want to get rid of them?' FIA president on Red Bull cheating punishment
"Lewis is the GOAT but he wasn't even the best Brit in his own team this year. The one that has 2 Brits on it you know," wrote one Twitter user.
"For what?! @GeorgeRussell63 scored Mercedes' one & only win (and pole position), plus Russell out-scored Hamilton during the season. What are we talking about," posted another disgruntled fan.
Formula E driver Antonio Felix da Costa has also weighed in on the debate, suggesting that the award should not have gone to Russell either, claiming that the achievements of Tom Blomqvist should have been enough to secure the award.
"How did @tom_blomqvist not win this one? Daytona winner and IMSA winner. What's even the point of nominating non F1 drivers," posted Da Costa in reply to Autosport's tweet.
Article continues below
READ: Alpine vow to change approach after Oscar Piastri drama
Hamilton was not able to receive the award in person, but did leave a video message thanking those who voted for him, and wishing a successful 2023 to all the other nominees.
The strange thing about this criticism of Hamilton's award is that it was fan voted, meaning that the 37-year-old's victory has nothing to do with bias or rigging, as it was the same fans that are tweeting about the results that had the opportunity to vote.
Lando Norris has previously won the award, and with Mercedes hoping to be back on top again in 2023, George Russell will hope to add the British Driver of the Year Award to his mantlepiece in 2023.