Sir Lewis Hamilton has seen it all in his time in Formula 1, from title success, to anguish, none so great as the 2021 season finale at the Abu Dhabi Grand Prix.
Despite telling Vanity Fair Magazine that he "still loves racing" and wants to continue beyond 2023, the seven-time World Champion will always have to deal with the way he was "cheated" and "manipulated" out of winning an unprecedented eighth World Title.
"I, for sure, considered whether I wanted to continue," the 37-year-old revealed to Vanity Fair, and it's easy to understand why.
Had the rulebook been followed, then Hamilton would've won the 2021 Drivers' Championship; however, as is now well known, they weren't.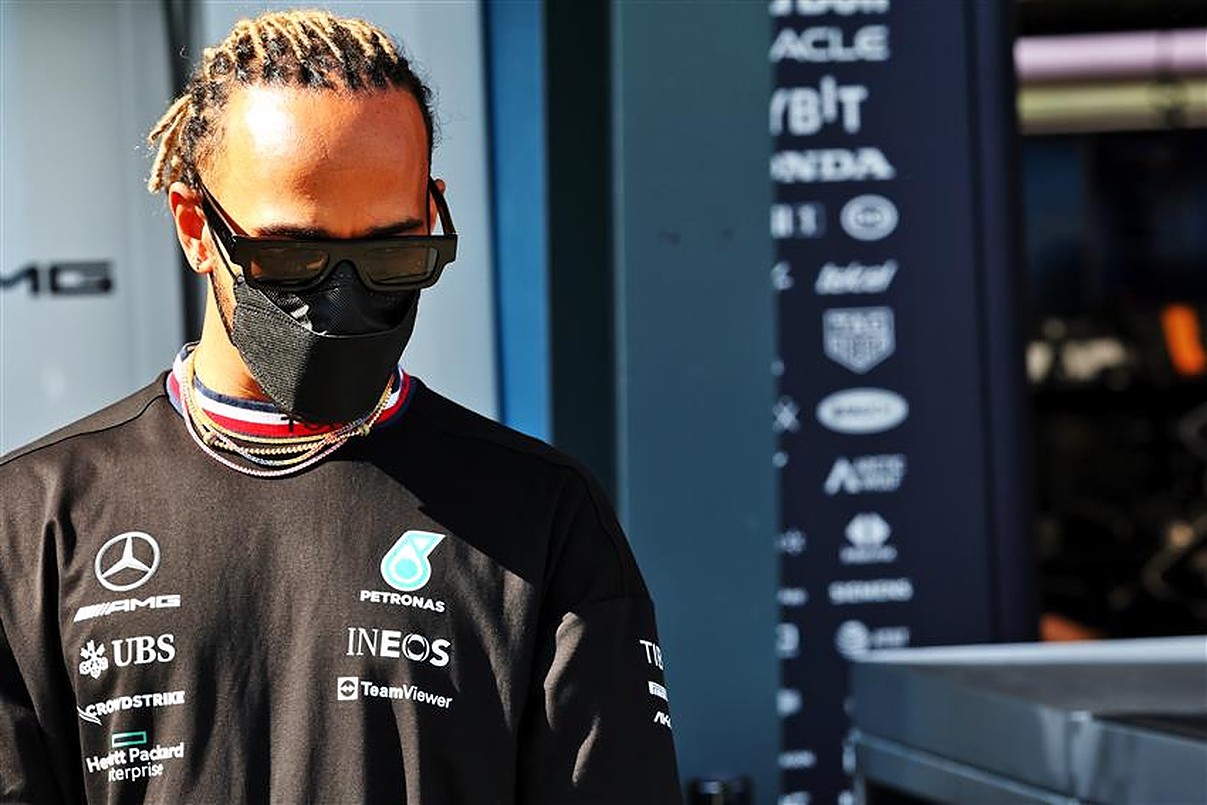 READ: Fernando Alonso to stay at Aston Martin until 2025
The FIA has put 2021 race director Michael Masi's inability to follow the rulebook and allow all lapped cars to un-lap themselves down as human error; whilst mistakes happen in all areas of life, the pain Hamilton suffered can't simply disappear.
Incredibly, Starbucks chairwoman Mellody Hobson and Star Wars director George Lucas, were the power couple who got Hamilton back on his feet and decide to continue racing.
Hobson, who is now a co-owner of NFL team the Denver Broncos with the Mercedes F1 driver, told Vanity Fair in the same article that herself and Lucas invited Hamilton to spend christmas with them in the Caribbean.
Hamilton initially rejected the offer; however, later accepted it after Hobson insisted he spend the holidays with them.
Article continues below
"He was in a dark place," said Hobson.
Speaking about what happened in the closing laps of the season finale was a banned topic.
Hobson explained, though, that they did most of their talking at dawn, with his future being a major talking point.
"And that's when we spent a lot of time sort of going in and debriefing," said the 53-year-old.
READ: Valtteri Bottas has a request for Sebastian Vettel after his F1 retirement
"And I just kept telling him things like: We make no decisions in times of great anguish or pain. You have to just sit with this, and it's going to be hard and uncomfortable. But there's nothing to be done at this moment. So do nothing.
"This is what you do, and you're not done."
Hobson first met Hamilton at the 2007 Monaco Grand Prix; after being taken by Lucas; it was of course Hamilton's first F1 race at the principality.