Lewis Hamilton took "full responsibility" for his and George Russell's collision on the opening lap of the Qatar Grand Prix on Sunday, which resulted in an early retirement for the 38-year-old.
Starting from third, Hamilton had a great chance of securing a podium at the Lusail International Circuit, something which was arguably on the cards for Russell as well ahead of the race.
Mercedes opted to put Hamilton and Russell on different strategies, with Hamilton having started on the Softs whilst Russell got underway on the Mediums.
As a result of having more grip, it was the seven-time World Champion who made the better start; however, it suddenly became too close between Hamilton, Russell and leader Max Verstappen.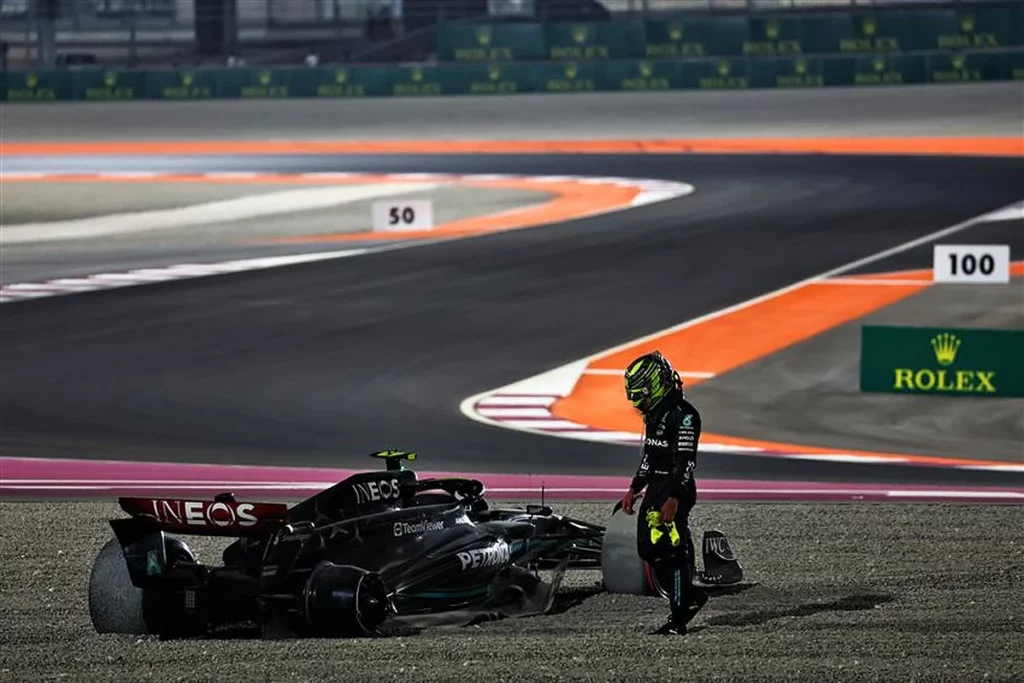 Want to work in Formula 1? Browse the latest F1 job vacancies
Russell was boxed in as they approached the first corner, where Hamilton attempted to swoop around the outside of both the King's Lynn-born driver and Verstappen.
However, Hamilton cut across the front of Russell, resulting in Russell's front wing clipping Hamilton's right-rear tyre.
The 103-time race winner was sent into the gravel as a result, whilst Russell also span.
Russell was able to continue and recovered to fourth, whereas Hamilton retired from the race.
Article continues below
Both drivers instantly blamed one another; however, Hamilton actually accepted the blame after the race.
When he gave his initial interviews after his retirement, he hadn't seen a replay of the crash yet, with him having initially accepted the blame due to his "role" in the team.
"In the heat of the moment, I felt so frustrated because I felt this tap from the rear, but I don't think George had anywhere to go," Hamilton told media including RacingNews365.
"It was just an unfortunate scenario, but I am happy to take responsibility because that is my role. I need to go back at look at it, but I don't feel like it was George's fault.
"Before the race, we knew that we'd have different tyres so he was like: 'Why don't we work together today', so we are talking about working together.
"It was not our plan to come together, it is just really gutting for the team who has worked so hard to be in that position and it is just really sad for everybody.
READ: Breaking: Lewis Hamilton and George Russell under post-race investigation
"It is frustrating whoever you touch with, but it is [more so] when both of us spun out and went down the order."
Not long after speaking to the media, Hamilton admitted on social media that after seeing a replay of the crash, it was "100% my fault".
"I've watched the replay and it was 100% my fault and I take full responsibility. Apologies to my team and to George," Hamilton wrote on Twitter/X.