Sir Lewis Hamilton has detailed the inner strength he felt as a result of losing the title in heart-breaking fashion last season.
Hamilton was leading the Abu Dhabi Grand Prix heading into the closing stages when the Williams of Nicholas Latifi caused a Safety Car by crashing, and race director Michael Masi made the controversial call ahead of the final lap to allow a limited number of lapped runners to pass.
Verstappen, who had bolted on fresh tyres under the Safety Car, took advantage by passing the 37-year-old to take his maiden success, but Mercedes boss Toto Wolff protested the decisions made by race control.
Following a detailed investigation by the FIA, they removed Masi from his position and clarified the regulations, but the championship result stood as Verstappen himself had not actually done anything wrong.
Hamilton's father Anthony, who is integral to Sir Lewis' career and has always been on hand to support his son through his many years of racing in Formula 1, was present as the seven-time champion picked up his third podium of 2022 last weekend in Silverstone.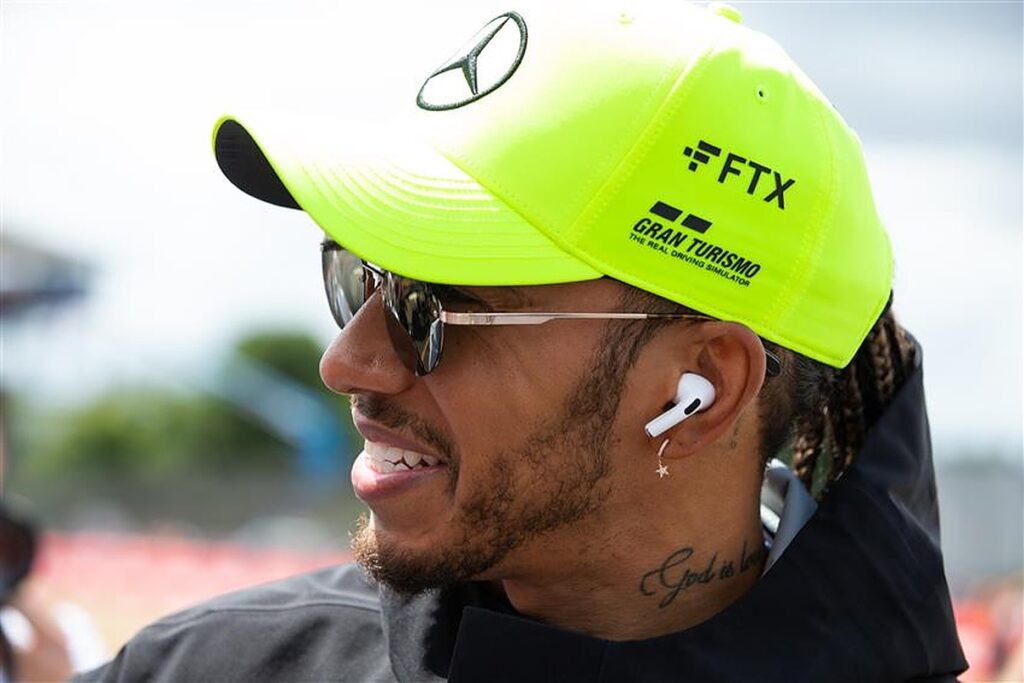 READ: Aston Martin comment on Vettel's future as Saudi sponsor opposed to his activism
Hamilton and team-mate George Russell have shown immense fortitude in the face of a misbehaving Mercedes car this year, but the fight and resolve they have shown has been quintessential of the Hamilton we have come to know and love over the years.
In spite of the cruel defeat in December, the 103-time race winner sticks by his principle that he cannot, and will not, give up.
"My dad put a value inside me about never giving up, and the easiest thing to do is to give up, but it's not how you fall, it's about how you get up," he told Sky Sports.
Article continues below
"In that moment for me, no matter how painful it was – and it was so, so painful – just knowing there would be a kid watching… me shaking his hand just shows there is strength within regardless and I'm going to rise again."
READ: Leclerc reveals if Binotto warned him against criticising Ferrari after Silverstone shambles
Three-time champion and mentor to Hamilton at Mercedes, the late Niki Lauda, was always a believer that you learn more from defeat than from victory, and the Briton echoes this sentiment.
"There's all these other areas I'm strengthening that I didn't even realise I would have time to do," explained Hamilton.
"My whole life I've focused on… winning is everything, work towards winning, and so anything but, at times, has felt like a failure.
"I would say that actually I've learnt more from the failures. The success and everything is a beautiful thing but you learn way, way more when you stumble and fall.
"I used to dwell on things for such a long time, but now I'm able to move on and just apply myself better next time. Work harder, dig deeper, study more – whatever it may be."
Hamilton's podium last weekend was his 13th rostrum appearance in Silverstone, and the 185th of his illustrious career.