Mercedes driver Lewis Hamilton has expressed his scepticism about the level of competition faced by Max Verstappen's team-mates at Red Bull Racing, asserting that he has never encountered a formidable challenge from within his own team.
Hamilton's remarks come as Verstappen continues to dominate the 2023 season, holding a commanding 138-point lead over his Red Bull team-mate, Sergio Perez, with nine rounds remaining.
Verstappen is currently on the brink of claiming his third successive F1 World Championship title in 2023, and the prospect of making history looms large as he approaches the Italian Grand Prix.
A victory at Monza would mark his 10th consecutive win, surpassing the record for the most consecutive victories recorded by a single driver.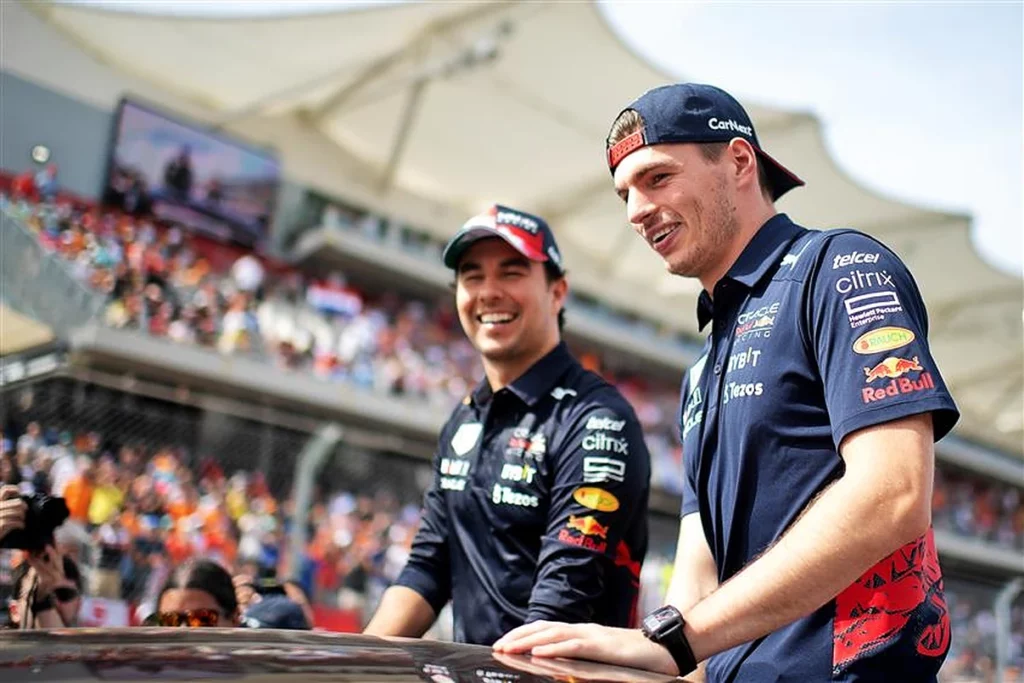 Want to work in Formula 1? Browse the latest F1 job vacancies
Since the inception of his title-winning campaign in 2021, Verstappen has secured victory in an impressive 36 out of the last 57 races.
However, it was the highly controversial climax of the 2021 season, the infamous Abu Dhabi decider, that saw him snatch the crown from Hamilton's grasp.
Throughout his storied career, Lewis Hamilton has partnered with formidable drivers such as two-time World Champion Fernando Alonso, 2016 title winner Nico Rosberg, and 2009 Champion Jenson Button. Currently, his team-mate is the highly-rated George Russell, who took over from Valtteri Bottas at the start of the previous season.
Hamilton's perspective on the matter is clear; he believes that Verstappen, paired with team-mates including Daniel Ricciardo, Pierre Gasly, Alex Albon, and Sergio Perez since joining Red Bull in 2016, has not faced the same level of competition with identical machinery.
Article continues below
In his assessment, the Dutchman's dominance is no more remarkable than the achievements of other drivers in the past.
Speaking to Sky F1, Hamilton stated, "I'm no more impressed than when Michael [Schumacher] was leading, when Sebastian [Vettel] was leading, when Kimi [Raikkonen] was driving, when Fernando was winning – it's just the same.
"I think the [Red Bull] team as a whole is one of the strongest, they're firing on all cylinders right now."
He further added, "In my personal opinion, all my team-mates have been stronger than the team-mates Max has had: Jenson, Fernando, George, Valtteri, Nico. I've had so many.
"These guys have all been very, very strong, very consistent – and Max has not raced against anyone like that."
Lewis Hamilton, who shares the record for seven World Championships with Michael Schumacher, remains the most successful driver in Formula 1 history.
READ: Fernando Alonso scared by Max Verstappen's fans
He achieved this feat in 2020 and went on to become the first driver to exceed 100 Grand Prix wins and pole positions the following year.
However, Hamilton has been winless since the penultimate round of the 2021 season in Saudi Arabia.
In a bid to change that, Hamilton confirmed his commitment to Mercedes until the end of the 2025 season, after agreeing to a two-year contract extension.