Sir Lewis Hamilton claimed his and the Mercedes F1 Team's best result of the season so far at the French Grand Prix, after finishing second-place at the Circuit Paul Ricard.
The seven-time World Champion had a relatively comfortable afternoon, after overtaking Sergio Pérez on the first lap and then inheriting P2 after Charles Leclerc retired.
It sealed a memorable 300th GP for Hamilton, who joined an illustrious group by reaching the milestone number.
The Brit is now part of a group of six drivers to have completed 300 Grand Prix.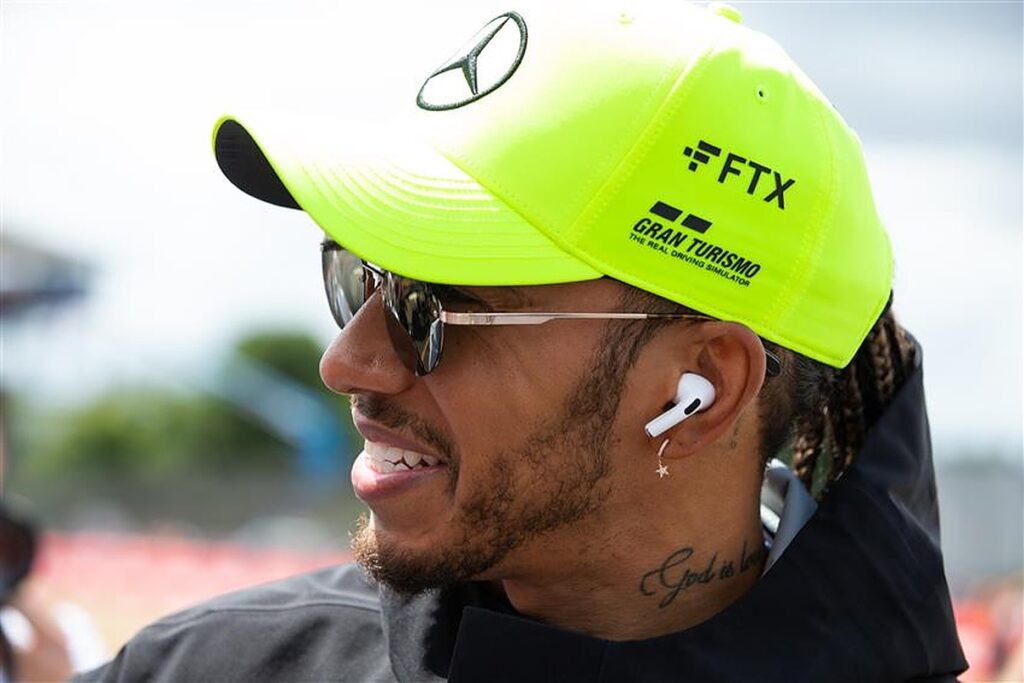 READ: Max Verstappen makes admission about his championship lead over Charles Leclerc
The group includes, Kimi Raikkonen (353), Fernando Alonso (347), Rubens Barrichello (326), Jenson Button (309), and Michael Schumacher (308).
By the end of the 2022 season, Hamilton will have moved to third on the all-time list of Grand Prix starts, surpassing Button and Schumacher.
Fernando Alonso is the only other driver in the illusive club to also still be racing in the championship.
At 40-years-old, Alonso will not only overtake Raikkonen this season but is highly likely to set a difficult-to-beat benchmark.
Article continues below
Alonso is expected to sign a new contract for at least next season, meaning the double World Champion will have completed potentially 380 GP's by the time he retires.
Hamilton, who is currently 37-years-old, has spoken in the past about not wanting to be in F1 when he's 40.
However, should the Mercedes driver want to reach an unprecedented 400 GP's, then he'll need to race until he's 41-years-old.
Alonso has proven that it is possible to still be competitive despite having reached the age of 40, in a sport where the majority of drivers are under 25-years-old.
After the French GP, Hamilton was asked by reporters if he could see himself reaching 400 GP's in F1, the British driver admitted that he's enjoying racing "more than ever" and that he has "plenty of fuel in the tank".
"That's a lot of races," Hamilton joked.
"I firstly just want to be grateful to get to this point but I still feel fresh and still feel like I've got plenty of fuel left in the tank.
"I'm enjoying what I'm doing, I'm really proud and am enjoying arriving every day and working with this incredible group of people.
READ: 'We need to let him go': Toto Wolff makes admission about potential Lewis Hamilton replacement
"I'm also enjoying working with the sport more than ever. We've got some great people leading the sport and having great conversations about the directions we are going as a sport so I'm enjoying it more than ever."
Any concerns that Hamilton may retire at the end of this season appear to have vanished, with the British driver now getting on top of the W13.
His P2 at the French GP secured his fourth-consecutive podium of the season, with a fifth now being the target at the upcoming Hungarian Grand Prix.