Lewis Hamilton will start Sunday's Monaco Grand Prix from sixth on the grid after a challenging qualifying session; however, the 38-year-old was able to deliver the necessary lap-time when needed.
Hamilton successfully out-qualified team-mate George Russell despite having come close to being eliminated in Q1, with the seven-time World Champion having found the W14 difficult to drive.
The veteran complained over the radio during qualifying about the struggles he was having trying to push the W14, despite having looked solid throughout Free Practice.
Hamilton also complained about the right-rear suspension in Q2, when he was again at risk of being eliminated.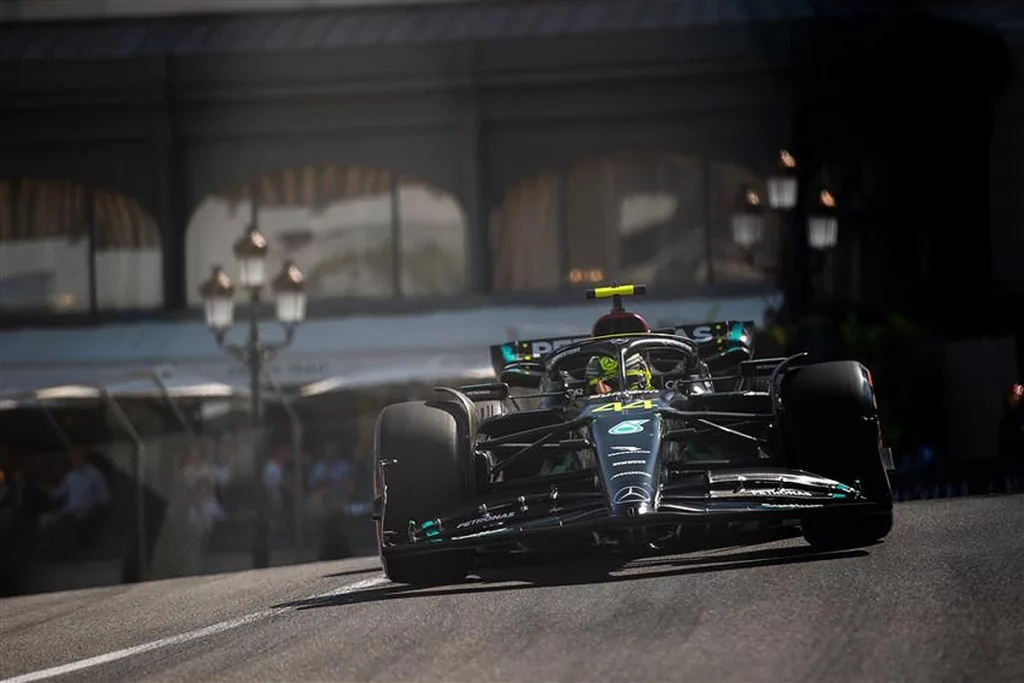 Want to work in Formula 1? Browse the latest F1 job vacancies
His route to Q3 certainly wasn't plain sailing, with his crash at the end of Free Practice 3 having perhaps played on his mind slightly.
It was looking for all the world like Russell would qualify as the top Mercedes driver, something which wasn't expected given that he finished behind Hamilton in every practice session.
Russell could only salvage eighth in Q3 though, with Hamilton having claimed sixth thanks to his first attempt on fresh tyres in the final part of qualifying.
Sixth could become fifth for Hamilton due to Charles Leclerc having been summoned to the stewards after qualifying, with the Monegasque having appeared to block Lando Norris through the tunnel.
Article continues below
With Hamilton having come so close to elimination in Q1 and Q2, his fans were quick to share how stressed the session made them feel, with one fan having summarised their emotions through a diagram.
"POV: You are a Lewis Hamilton fan during qualifying," wrote @HAMLEWISIR, accompanying an image demonstrating a range of emotions.
Hamilton admitted after qualifying that the car was a "real handful" despite having the new concept at his disposal; however, he revealed that the W14 was as challenging as it was following a decision he made "against everyone's judgement".
"I think we made some really good changes," Hamilton told Sky Sports F1 after qualifying.
"Every time you make a change is like a roll of a dice, 50/50 change it's gonna work. P1 to P2 was good, P2 to P3 was good but then we made a change into P3, which didn't feel as good.
READ: Charles Leclerc makes big revelation about Ferrari contract amid Mercedes links
"But [the change] was faster in the middle sector, but slow in the first and last.
"The car felt like a real handful, and to switch on the tyres, I really struggled with. We know why, and it was a decision that I had taken, against everyone's judgement. I fought for something and it made it even harder probably.
"But, I got a really good lap at the end. I think that's as far as our car was gonna go. In a perfect world maybe there'd be a tenth left in there but, I'm grateful I kept it out of the wall."