Sky Sports F1 commentator Martin Brundle recently shed light on why he chose not to engage in conversation with Lewis Hamilton despite walking past him on the grid ahead of the Spanish Grand Prix. 
Brundle, famous for his grid walks before races, spotted Hamilton just moments before the start but refrained from pursuing a conversation, citing the driver's preference for pre-race focus.
During the broadcast, Brundle remarked, "Here's Lewis. But he doesn't like to be troubled before the race, so that's fair enough when you're asked that."
Minutes later, Brundle reiterated his understanding of the drivers' desire to escape the grid due to the intense heat, explaining, "I'm hearing some of the drivers are starting to come back onto the grid.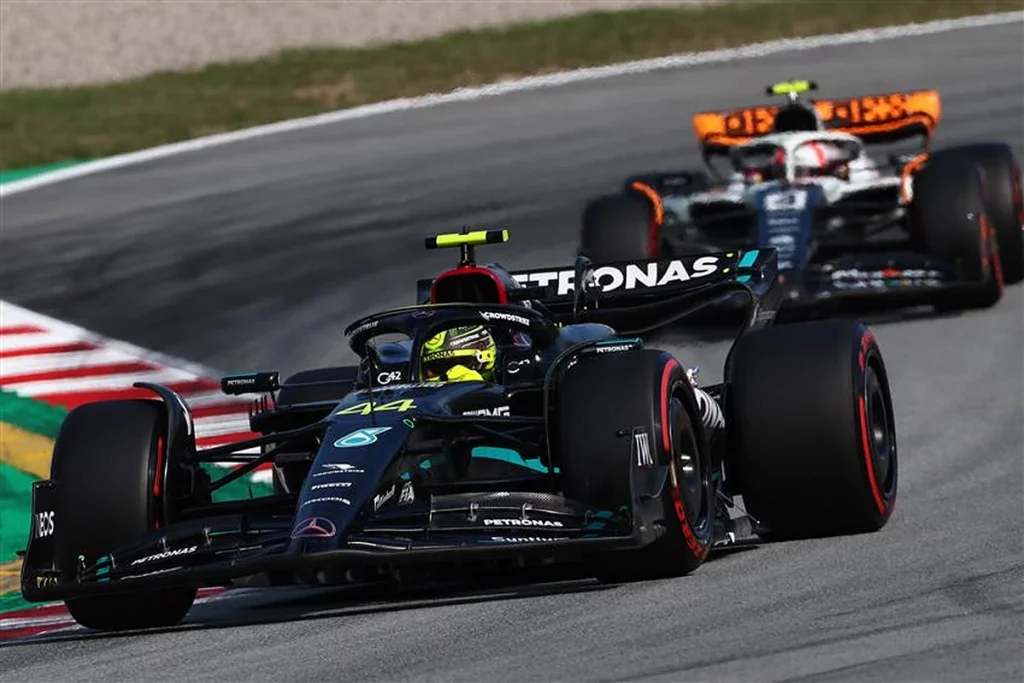 Want to work in Formula 1? Browse the latest F1 job vacancies
"It's so hot here I absolutely fully understand why they wouldn't want to be standing around here, especially with everybody nipping their ears and all that sort of thing. I don't want to interrupt."
Despite not engaging with Hamilton, Brundle managed to conduct interviews with other drivers such as Lando Norris, Max Verstappen, and Kevin Magnussen, as well as prominent figures from the world of football, including Mason Mount and Neymar, and Hollywood stars Michael Douglas and Catherine Zeta-Jones.
Brundle confessed that Hamilton used to be more forthcoming during pre-race interviews but decided to "stop" engaging in conversations.
READ: Charles Leclerc and Fernando Alonso reveal stance on racing in Madrid
Article continues below
Last year, in an interview with Sky Sports, Brundle revealed, "A few of them will just shake their head and then even apologise later on. Or some come up to me in the paddock and go, 'You haven't seen me on the grid for ages. Just come and talk to me on the grid.' And then others will never talk. Lewis used to talk to me a lot and then stopped. So we take it as it comes."
Despite not engaging in pre-race grid walk interviews, Hamilton is known to admire Brundle's contribution to the sport.
In a video tribute honouring Brundle's grid walks, Hamilton compared him to the beloved Murray Walker, stating, "Martin, I think has great history in the sport, his character, his energy. He's got such a recognisable voice that people respect and admire. I hope that he stays around for a long time because I think he is today's Murray Walker."