Max Verstappen and Lewis Hamilton have shared their views on the kerbs used at the Losail International Circuit, emphasising the importance of finding a balance between track safety and competitive racing.
The Losail International Circuit, inaugurated in 2004 primarily for MotoGP, has been a staple venue for over 20 Qatar Motorcycle Grand Prix races, consistently delivering thrilling races without major on-track issues.
However, since the addition of a Formula 1 Grand Prix in 2021, concerns have arisen regarding the circuit's kerbs and their height.
Max Verstappen, speaking to the press, acknowledged the challenges posed by the circuit's kerbs, stating, "Yeah, it's always tough.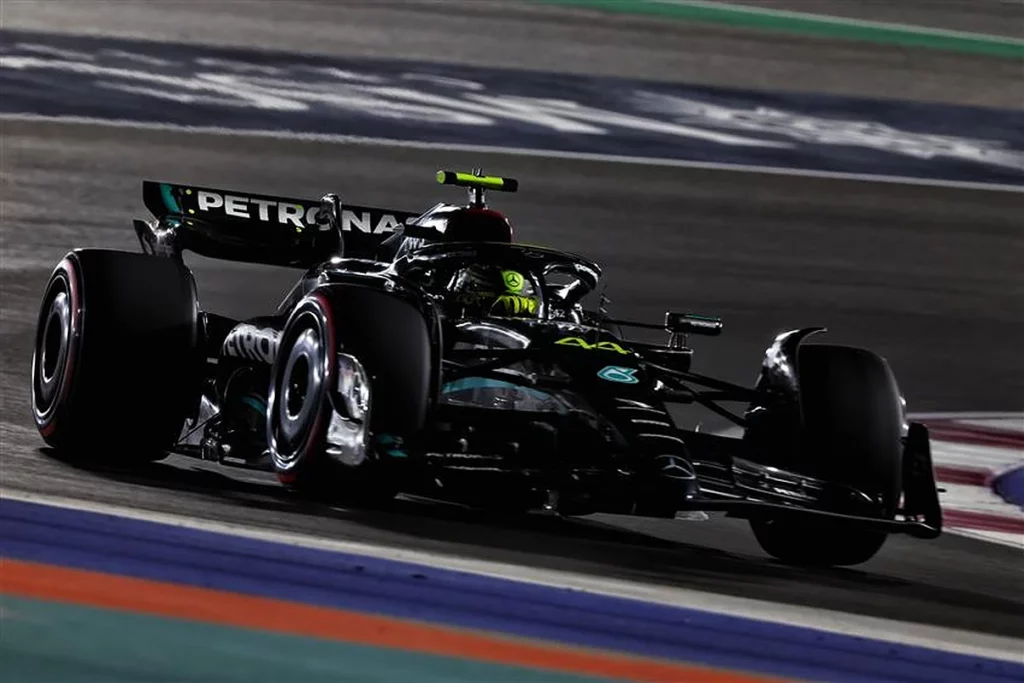 Want to work in Formula 1? Browse the latest F1 job vacancies
"I do think these curves are a little bit better. I don't think people who actually went wide gained time.
"It's just a bit annoying.
"Because if you go a little bit wider, you damage your floor potentially, and you lose time."
Verstappen also raised a pertinent question about the consistency of track design across different circuits.
Article continues below
He pointed out the example of Suzuka, where track limits are enforced effectively because of immediate gravel runoff.
"I would always prefer to see that kind of style of racing, but some places we share with bikes, and they like a bit more runoff.
"We always have to try and find a compromise," he added.
Lewis Hamilton echoed similar sentiments, emphasising the need for balance between safety and competitive racing.
"We always have to try and find a compromise," said Hamilton.
"Sometimes it hurts them, sometimes it hurts us a little bit more in terms of these kinds of things."
Hamilton also suggested that the lessons learned from Losail could be applied to other tracks, advocating for consistency in track design.
"I think we just need to maybe take these kerbs; it's a good learning.
"We can take these curves to a bunch of other tracks.
"Because obviously MotoGP is fine with these kerbs, and we can have these [kerbs] in Austria, for example. 
READ: Lance Stroll makes excuses amid tennis rumours
"When you go beyond them, you should be able to utilise as much as possible."
Currently, only three venues – the Red Bull Ring, Losail International, and Circuit De Catalunya – welcome both Formula 1 and MotoGP races, sharing similar layouts that include ample runoff areas to accommodate both cars and motorcycles.
The Red Bull Ring, in response to safety concerns, introduced a chicane ahead of Turn 3 for the MotoGP races in 2022 to slow down riders following several severe crashes in 2020 and 2021.