Ferrari driver Charles Leclerc has indicated that the new directive introduced by the FIA at this weekend's Canadian Grand Prix undermines a lot of the work that has gone into fixing and phasing out "porpoising."
Both George Russell and Sir Lewis Hamilton struggled physically in Baku last weekend as their Mercedes cars bounced vigorously on the track surface due to the low ride heights.
The Silver Arrows ran their cars aggressively low in Monaco and Azerbaijan having solved the main aerodynamic "porpoising" problem in Spain, but the cars are now bottoming out a lot more than they did previously because of the proximity between the floor and the track surface, as well as the stiff suspension.
READ: 'The same applies to Lewis': Mercedes call for 'no mistakes' from Russell after impressive start
It caused a lot of long-term health concerns for the drivers, so the FIA has introduced a new metric this weekend, dictating that teams will have to raise the ride heights of their cars if they are bouncing beyond a certain limit.
The clampdown on the oscillation is a positive thing from a safety perspective but, from a performance standpoint, Leclerc believes it undoes a lot of the hours that have gone into Ferrari's confrontation of the "porpoising" and bouncing.
"I obviously understand George's point because when you see him and Lewis get out of their car after Baku, it's very bad," explained the Monegasque.
"And you can feel probably the pain that Lewis is going through at the moment. And this is not acceptable.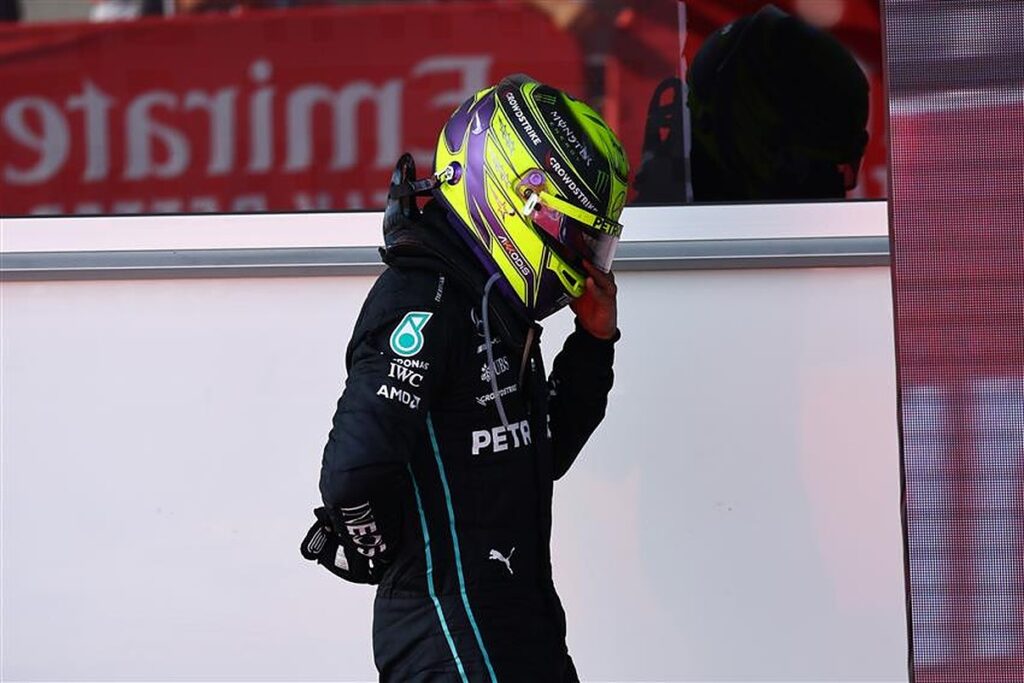 "But on the other hand, also, you cannot underestimate the amount of work that's been done in the last few months by teams to actually get on top of those issues.
Article continues below
"This is our main priority since the first time we tried these cars. We've been working to get on top of those issues and I think the improvement has been massive.
"And now all of the work that we've done, just put it in the bin because obviously there's maybe one team that is struggling more than others.
"So this is my point of view, I obviously understand that on Mercedes, it's very bad but I also think that there are maybe fixes for this."
Formula 1 has returned to Montreal for the first time since 2019 after the races in 2020 and 2021 were cancelled due to the COVID-19 pandemic.
READ: Ferrari 'likely' to experience reliability issues in Canada
Leclerc set 62 laps on Friday as he ended FP1 in fifth, before finishing second in FP2 as Max Verstappen topped both sessions.
All in all, it was a positive day for the 24-year-old on a track that he greatly enjoys driving at.
"It's really good to be back at this track!" said Leclerc.
"It has a lot of character, and it's always fun to drive on circuits where you have to ride the kerbs so much.
"It was a positive first day overall. We did a good job improving our set-up from FP1 to FP2. Track evolution is usually quite big at this track, which was also the case today.
"The wind was quite strong, but it didn't affect my running much. Our main focus going forward will be in preparing our race in the best possible way."
Leclerc ended the 2019 Canadian Grand Prix in third behind Sir Lewis Hamilton and Sebastian Vettel, who lost the win due to a time penalty incurred when he was deemed to have re-joined the track in front of the Briton in an unsafe manner.