Lando Norris has insisted that he doesn't "owe" his life to McLaren, amid suggestions that he's a potential candidate for a future seat at Red Bull.
Despite the fact Norris is contracted to McLaren until the end of 2025, the British driver has been heavily linked to Red Bull, with advisor Dr Helmut Marko having gone as far as stating that he can "imagine" him driving for them.
Norris is without a doubt one of the brightest future talents, given that he's still just 23 years old.
He's already cemented his place as one of the strongest midfield drivers since breaking onto the F1 scene in 2019, and as someone who could be a future World Champion if given the right package.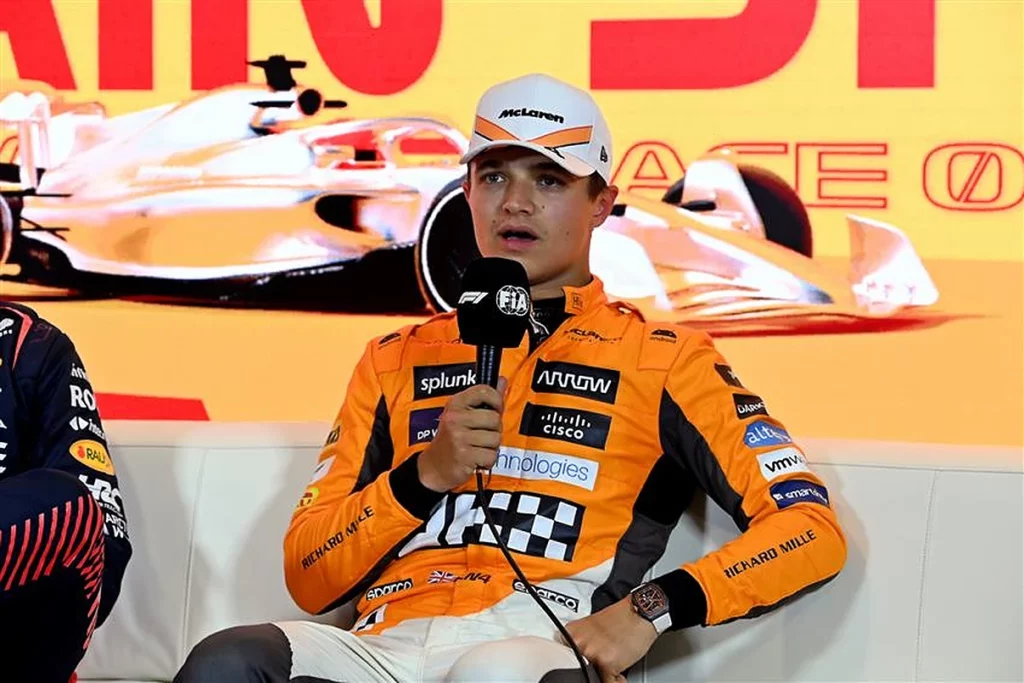 Want to work in Formula 1? Browse the latest F1 job vacancies
Winning a title at McLaren currently isn't possible, although podiums have been achievable in 2023.
Norris claimed back-to-back podiums at the British Grand Prix and then the Hungarian Grand Prix, further increasing his market value.
Himself and close friend Max Verstappen have both stressed that they'd very much like to be team-mates one day, with Red Bull the most likely destination to make that possible.
Norris has been linked to Red Bull several times, with it seemingly being a case of when rather than if he'll join the Austrians.
Article continues below
For the time being though, he recognises that McLaren is the place to be.
"I owe McLaren a lot, but I don't owe them my life," Norris told RaceFans.net.
"Obviously there's always been things going on and there's been chats in the past and things like that, like there is with every driver, any time a contract comes to an end.
READ: Charles Leclerc 'ready' for shock Eurovision appearance
"McLaren, generally, has always come out to be one of the best options that I could do, both short-term and I guess at this current time, a longer-term thing.
"There are times I could have left and then McLaren could have done well-ish like into 2020-21, and you'd be like 'why? What a stupid move'.
"There haven't been that many other opportunities to do a lot better. There's been some opportunities here and there, but Ferrari has been pretty much booked.
"Mercedes has been pretty much booked. Red Bull, there's always stuff going on. So there are always the little things but McLaren's always ended up being the best option, that's why I'm here still.
"Every year I'm here always adds to this story of me wanting to win more and more with the team and with McLaren, because I think that makes it to be more deserving once the good times come."