Lando Norris faces a crucial decision as his contract with McLaren approaches its expiration in 2025.
While rumours have swirled about the possibility of Norris joining Red Bull to team up with Max Verstappen, experts and insiders are urging the young British driver to remain loyal to McLaren, citing the team's recent significant improvements.
Norris, who has firmly established himself as one of the most promising talents on the F1 grid, is currently in a remarkable form with four podium finishes in his last seven races.
This stellar performance has reignited speculation about a potential move to Red Bull, especially given his close friendship with Verstappen, who resides near Norris in Monaco and shared a karting history with him.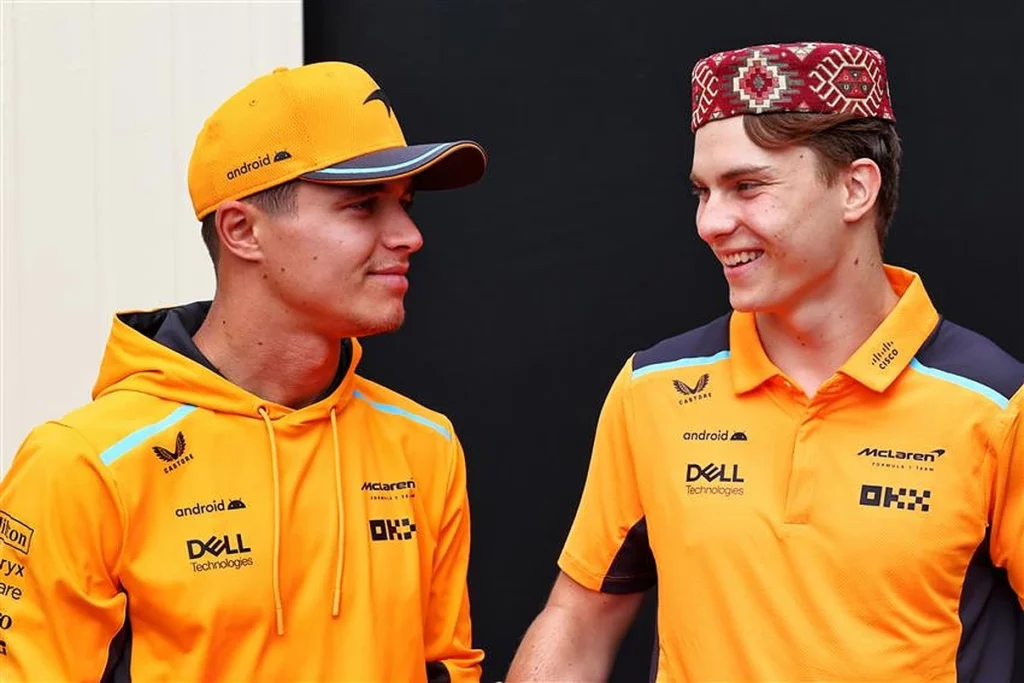 Want to work in Formula 1? Browse the latest F1 job vacancies
However, endurance racer Richard Bradley, speaking on the On Track GP podcast, believes that Norris should think twice before jumping ship to Red Bull.
Bradley commended McLaren's remarkable progress in recent months, stating, "It's remarkable, it's actually incredible.
"There's not really much of an explanation for it, it's a very, very big jump."
Bradley went on to highlight McLaren's resurgence, suggesting that Norris should consider staying with the team.
Article continues below
"At the start of the year, everyone was saying: 'Oh, Lando's got to start thinking about other options because McLaren are so bad'," Bradley noted.
"Well, you have to say, since really Silverstone onwards, McLaren has been in that gaggle. Probably second, third, or fourth-best car with Mercedes and Ferrari all at different times, Mercedes probably a bit further back."
He also emphasised that Norris could have already notched up Grand Prix victories if he were driving for Red Bull alongside Verstappen.
However, there is still ample time for McLaren to convince Norris that his future belongs with them before he must make a decision about his next career move.
READ: Potential F1 entrant secures $1 billion investment
Norris himself has expressed openness to the idea of partnering with Verstappen in the future, acknowledging Verstappen as one of the greatest drivers in F1 history.
"It's definitely something I would be open to in the future.
"I think I can happily say Max is probably one of the best drivers ever in the history of F1," Norris stated in a recent interview with the F1 website.