McLaren's Lando Norris was happy enough with seventh place at the Hungarian Grand Prix on Sunday, but he might have expected a little more given where he started.
The Briton capitalised on a poor performance by Sergio Perez in qualifying, as well as issues for Max Verstappen and Sir Lewis Hamilton to start P4 in Budapest.
It was his joint second-best qualifying result of the year after he started the Emilia Romagna sprint race third, and his joint best race start of the season having previously started fourth in Australia.
Norris went into the race with four used sets of Softs at his disposal, and he started the race on the red-walled rubber, before switching onto Mediums early on.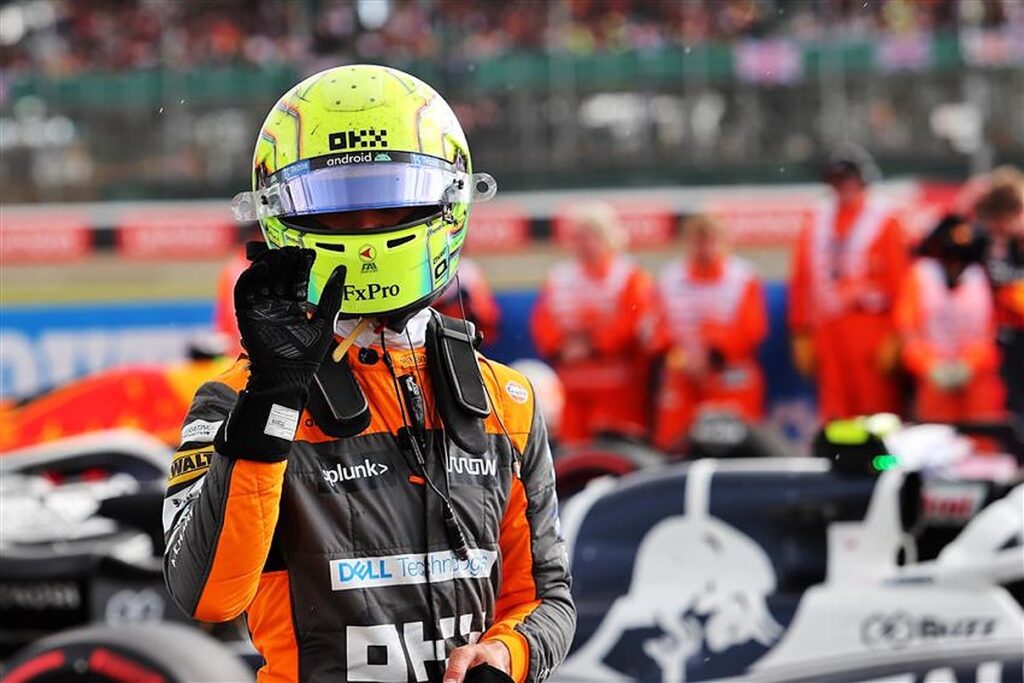 READ: Damage spotted on Landi Nozza Norris' car at Hungarian GP
He went onto the Hards later in the afternoon having been passed by Verstappen, Hamilton and Perez, and he ended up in seventh place, all on his own by the chequered flag.
The good news for the six-time podium finisher was that he managed to finish comfortably ahead of the Alpine pair of Fernando Alonso and Esteban Ocon, and it is that particular fight that the British side need to be winning.
"We did [have a good performance] against the people we are racing really," explained Norris in the media pen after the race.
"Just if you think of P4 as a grid position then you expect a little bit more on Sunday, and to end up 62 seconds behind just the next car ahead of me, it's a big challenge to do anything more from that.
Article continues below
"So therefore, our race was against Alpine and the cars behind me.
"The first stint, I think I destroyed my tyre after like six laps, and I was very worried, because we aimed [to box on] lap 20 or 25 or something.
READ: Daniel Ricciardo opens up on 'disappointment' of dwindling F1 championship dream
"Our pace on the medium tyre, and I think our pace, when there weren't any issues with tyres and management, was strong, and stronger than Alpine today, which is good news and a good sign
"But yeah, we just seemed to destroy those tyres a lot quicker than everybody else."
Norris acknowledged that the result in and of itself was not something he went to bed dreaming of on Saturday night, but he will take it after a testing afternoon in Budapest.
"It didn't really go to plan at all… so, that's the only thing we have to really work on, but the middle stint was strong and the final stint was easy," he affirmed.
"I was just on my own and hoping for the race to end, [it was] challenging but we did everything we could, and P7 I have to be happy with."
The other McLaren of Daniel Ricciardo had much different fortunes.
The Australian had also cleared the Alpines at one stage, but he could not make the tyres work for him as well as Norris could, so ended up outside the points.
To compound his afternoon, he was given a five-second penalty for hitting Lance Stroll, sending him down to 15th place.