Lando Norris has endured a challenging start to the 2023 Formula 1 season, mostly due to the car he's had to drive in the opening five rounds of the season.
McLaren's 2023 challenger is certainly not one of the strongest cars on the grid, with the MCL60 being in desperate need of development.
This was highlighted at the recent Miami Grand Prix, where Norris and team-mate Oscar Piastri were eliminated in Q1.
McLaren's disappointing car certainly hasn't helped Norris assert his position as the team's lead driver, with Piastri having done incredibly well despite the issues with the car.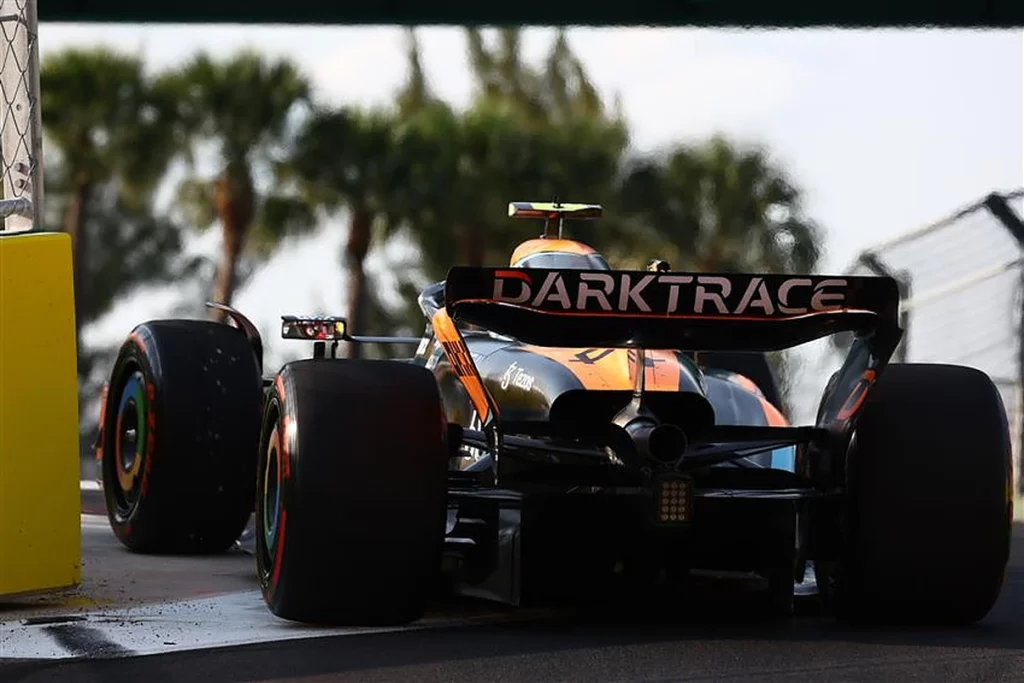 Want to work in Formula 1? Browse the latest F1 job vacancies
The rookie was the first McLaren driver to reach Q3 this season and currently has just six points less than Norris in the Drivers' Championship, suggesting that Norris will be challenged to be the top McLaren driver this season.
Norris has openly admitted that Piastri is "very fast" and is "pushing" him more than the likes of Daniel Ricciardo, who the rookie replaced.
"He's a lovely guy, down to earth, a normal guy, a hard worker," Norris said in Miami.
"So it's good fun. Different, I guess, to Daniel [Ricciardo], I feel like a bit of a contrast of Australian, but still good fun.
Article continues below
"He's very fast at the same time, so he's probably been pushing me a little bit more than in the past couple years."
Like Norris, Piastri is destined to achieve great things, with McLaren CEO Zak Brown viewing the Aussie as a "future world champion".
Piastri has certainly adjusted to life in F1 very quickly, despite having sat on the bench at Alpine last year.
What he'll be able to achieve when McLaren's car does improve remains to be seen; however, the likelihood is that Piastri will be challenging Norris throughout the campaign, perhaps putting the Briton under pressure.
"Oscar has been impressive since we've had him in the car. He's very mature. He's very focused and he's very technical," said Brown.
"So the combination of Lando and Oscar, I couldn't think of a better combination of drivers.
READ: Kimi Raikkonen becomes a dentist
"Oscar has done a fantastic job and he's trading lap times with Lando now and that's what you want.
"He's not really made certainly not any big mistakes. Typical exploring the limits so the odd lock of a wheel here and there but yeah, he's not been to all these races so early indications are we've got a future world champion on our hands.
"We just have to work to give him a faster car now."