Lando Norris' rally dream might be on the verge of coming true, after the son of 2003 World Rally Champion Petter Solberg revealed that he would love to give the McLaren F1 driver a go in one of his own rally cars.
Norris has cemented himself as McLaren's superstar, with the British driver having become undoubtedly the team's number one, after consistently outperforming team-mate Daniel Ricciardo.
The 22-year-old is delivering results both on and off the circuit, with his gaming and lifestyle brand Quadrant having gone from strength to strength.
The brand recently launched an off-road themed apparel line, which included a photoshoot at WRC squad M-Sport's team base in Cumbria.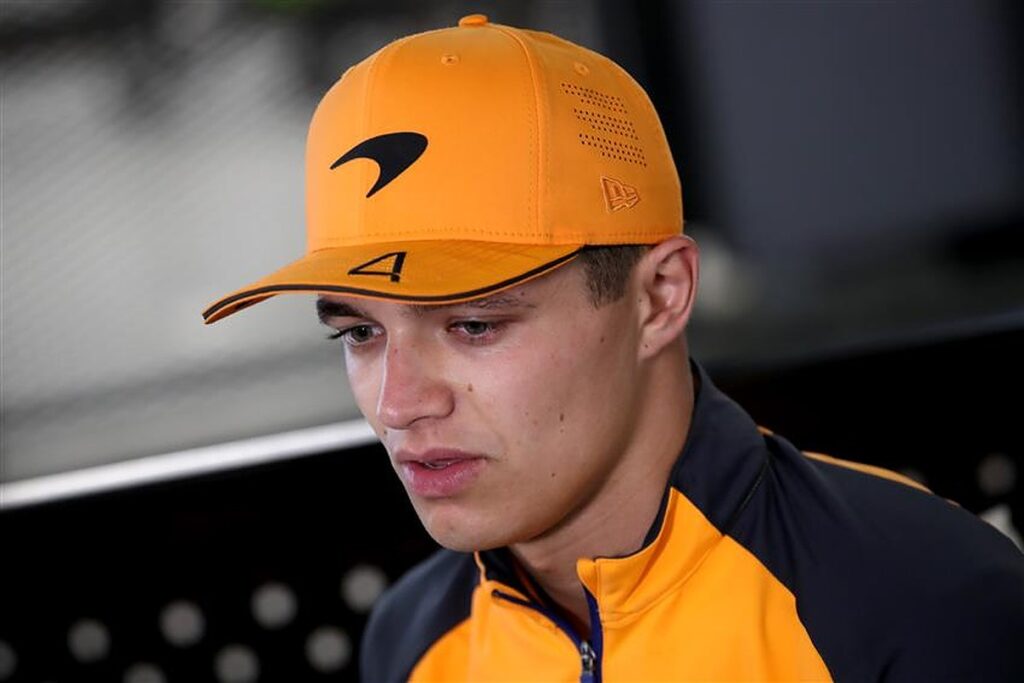 READ: 'It is insane': Verstappen wants to do more rallies
The shoot also included filming with a rally car; however, not with Norris at the wheel.
The Brit did reveal, though, to Autosport that he'd love to give rallying a go, something which would see him follow in the footsteps of Valtteri Bottas and Kimi Raikkonen.
Both Finns have competed competitively in rallying, with Raikkonen having spent his two-year F1 hiatus in 2010-2011 racing in the WRC.
After it had been released that Norris wants to try rallying, Hyundai factory WRC driver Oliver Solberg took to social media to offer Norris a spin in one of his cars.
Article continues below
Solberg was asked by Autosport about his offer to Norris whilst competing at the Ypres Rally, with the Norwegian remaining certain that he'd love to meet up with the British superstar.
"If he wants to come to the farm in Sweden we have a lot of rally cars hanging around, if he wants to come a drive a bit, for sure," said Solberg.
"I can send him message him Monday morning and ask him to come to drive a rally car.
"He is a super good driver and super talented, so I'm sure he will do great in a rally car as well, as long as I can have a go in his Formula 1 car as well," he smiled.
It's not just Solberg who wants to help Norris try rallying, with M-Sport team principal Richard Millener also wanting to support the British driver's dream.
Millener was gutted to not be at work when Norris came by his team's facility for the Quadrant shoot, admitting that it would've been "lovely to meet him".
"I wasn't at work the day that Lando came to visit sadly as it would have been lovely to meet him," Millener told Autosport.
READ: Toto Wolff claims he needs to 'protect' Lewis Hamilton
"A few of the guys that used to work for us and now work for McLaren have mentioned that he was really excited after that day.
"He wasn't in a position to be able to drive a car at that point but I do believe he would love to have a go in a car and I think that would be great for the team.
"He seems like a really fun and approachable guy so you never now. It would always be nice to do these sort of things."
Although Norris has said he would love to try rallying, it's unclear if McLaren will let him go ahead with a test, due to the high injury risk.