Lando Norris secured his third consecutive podium finish on Sunday at the Qatar Grand Prix after finishing third; however, the Briton was intent on pushing for second.
Starting from P10, a rostrum finish looked like a huge challenge for the McLaren driver, although Lewis Hamilton and George Russell colliding at the first corner helped him out massively.
Norris' pace was exceptional during the race, with him having overcut several drivers following his opening pit-stop.
Due to concerns with the tyres, every driver had to effectively pit three times, something which made for an exciting evening of action at the Lusail International Circuit.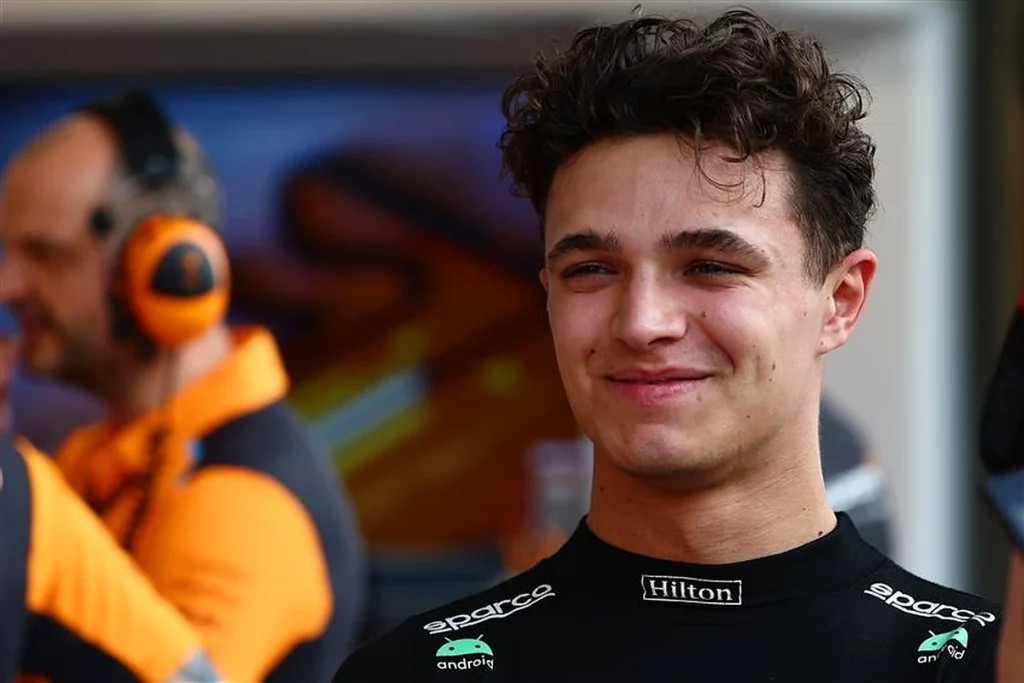 Want to work in Formula 1? Browse the latest F1 job vacancies
McLaren in general looked excellent in Qatar, with Oscar Piastri having gone from sixth to second in the opening seconds of the race.
The rookie looked comfortable in second and led Norris by six seconds once the 23-year-old worked his way into third, only for his gap to quickly shrink.
Norris' pace was stronger than Piastri's, with him having gotten close to being within DRS range.
However, McLaren got onto the radio to Norris to inform him that he had to "hold position", rather than attack his team-mate and risk ruining another double podium for the Woking-based team.
Article continues below
Norris wasn't happy with the call and immediately questioned it.
"We're going to hold position. Bring it home," Norris was told over the team radio.
"Why do you want to do that?" asked Norris, before continuing: "We have a big gap. I'm clearly a lot quicker."
Norris was then informed that the team were worried about Russell, who was recovering from his opening lap incident superbly.
Nevertheless, Norris still wasn't happy to hold position.
"Lando, we see that, we know that, it doesn't matter," Norris' race engineer went on to say, before revealing the threat of Russell.
READ: Breaking: Lewis Hamilton and George Russell under post-race investigation
"We're worried a little bit about Russell. Gap 13.4s ahead, we think he might put a Soft on towards the end of the race and be quick," Norris was warned.
"Exactly, you're worried so…" replied the Briton.
In the end, he followed team orders and sealed another McLaren 2-3 finish just like they did in Suzuka, only this time round it was Piastri finishing ahead of Norris.