As anticipation builds for the Dutch Grand Prix at Zandvoort, McLaren drivers Lando Norris and Oscar Piastri indulged in some playful banter, humorously entertaining the possibility of a one-two finish for the team.
In their jovial exchange, the duo teased that they aim to claim the top spots on the podium "in front of all the Papaya fans," in a tongue-in-cheek nod to Max Verstappen's passionate Orange Army.
Norris and Piastri's dynamic partnership has proven to be a strategic asset for McLaren, yielding notable success on the track, especially in recent races following substantial upgrades to the MCL60.
As the summer break draws to a close, the Dutch Grand Prix presents an opportunity for the team to continue their impressive streak.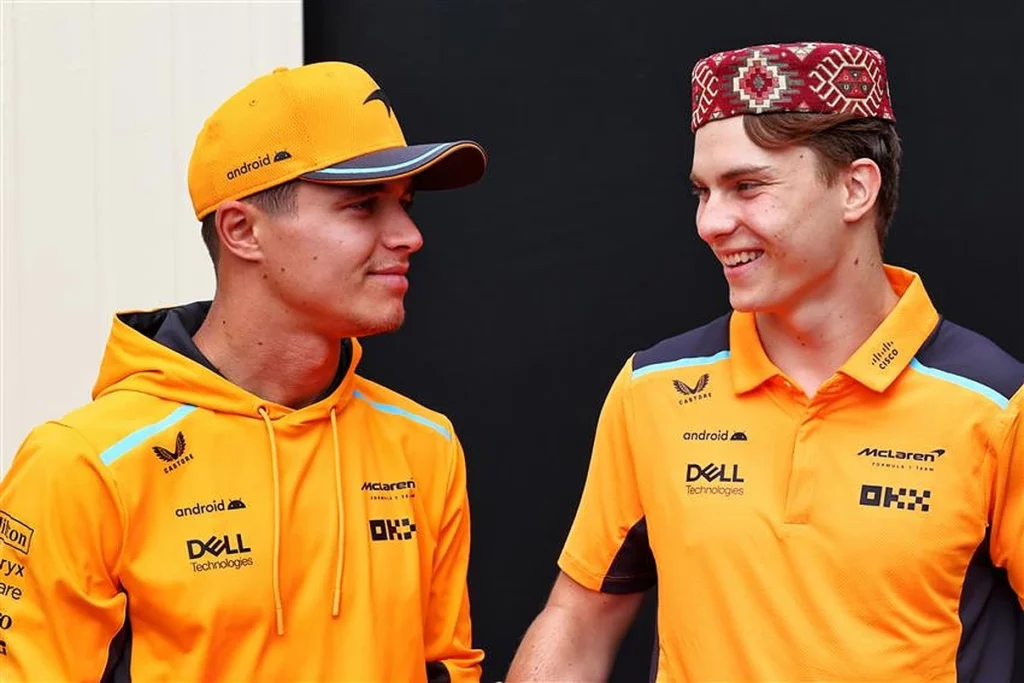 Want to work in Formula 1? Browse the latest F1 job vacancies
During an appearance on Virgin Radio UK's The Chris Evans Breakfast Show, the two drivers were asked about their aspirations for the upcoming race.
Piastri humorously remarked, "It's kind of a running joke, before every week we say that we're going to finish one-two now.
"So one-two. We'll see what we can do." 
Norris playfully concurred, stating, "You're right, one-two."
Article continues below
The light-hearted exchange took a cheeky twist as Piastri playfully poked fun at Verstappen's fervent Orange Army, quipping, "In front of all the Papaya fans."
Norris has previously playfully suggested that the sea of orange-clad spectators at Zandvoort represents McLaren's support rather than Verstappen's Dutch fans.
Considering McLaren's current performance trajectory, the prospect of a one-two finish is not entirely far-fetched.
The last instance of a McLaren podium sweep occurred in 2021 at Monza, with Daniel Ricciardo leading Norris across the finish line.
Joining in the jovial atmosphere, McLaren CEO Zak Brown contributed his own playful touch.
READ: Lewis Hamilton hit with fresh blow as he'll extend unwanted streak
Alluding to an inventive twist, Brown quipped, "I think we'll be pretty good.
"We're going to have a new innovation, it's like the Tyrrell [P34], we're going to have six wheels.
"We'll see if we get that through tech, and if we don't, we'll run a slightly modified version of our car from Spa."