Former Formula 1 driver David Coulthard has shown little sympathy with any drivers who are not "comfortable" racing under the new technical regulations.
This year saw the return of ground effect aerodynamics to the cars, which are aimed at allowing cars to follow more easily and improve the racing spectacle.
While it has been successful in that department, any aerodynamic design flaw leads to turbulence, and the subsequent shaking around means that the floor makes contact with the track surface, causing horrible bumping – this is called "porpoising."
READ: Binotto says Ferrari made sure Leclerc had time to 'digest' bad news
Bouncing and bottoming out is when the ride height of the car is simply too low, and the ride becomes uncomfortable and painful, and this is what Mercedes have experienced since they appeared to get to the bottom of "porpoising" in Barcelona.
Both George Russell and Carlos Sainz have raised concerns over the long-term impact the phenomenon can have on the drivers as their backs, necks and heads all take a pounding, and the FIA responded to this in Canada.
They brought in a technical directive that sees the oscillating movement of the cars measured, and this will help them set a limit.
Teams that exceed the limit will be asked to raise the ride height, which would lose them performance in the corners.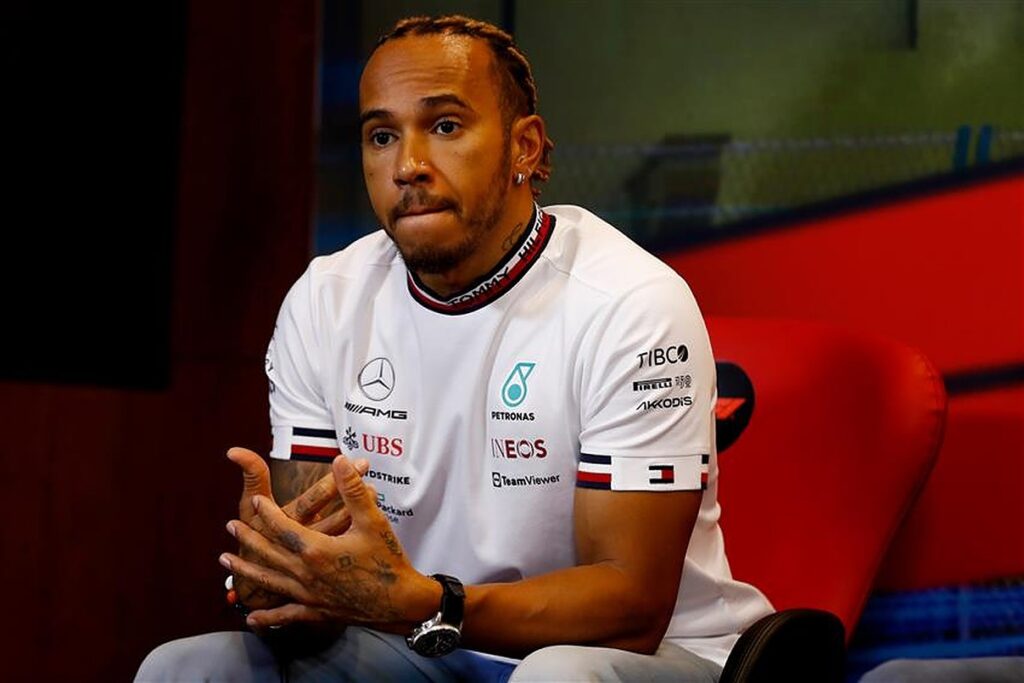 This could help Mercedes if the general ride height is raised, because it may bring them closer on pace with Ferrari and Red Bull, who have come up with better designs and are able to run their cars lower as a result.
Article continues below
It was almost inevitable that Red Bull designer Adrian Newey would come up with arguably the best design on the grid ready for the new regulations, and it is that genius that has helped him to nine constructors' titles over the years.
"[It's about] the way you actually understand those rules," Coulthard told RacingNews365.com.
"Adrian Newey is someone I've worked with since my Williams days, and he always used to say he reads the rules to see what they say, but more importantly, what they don't say.
"And what they don't say is where he designs, hoping for the loophole that gives him an advantage because it makes sense, doesn't it?
"If you only ever designed to this size and fits in that box, then how are you really ever going to outperform your competitors?
"So, like other years, when they brought in grooved tyres, or when we went to narrow track cars, there's a constant evolution, there's constant technical delegate updates."
The suggestions from the Ferrari and Red Bull camps in Montreal last weekend were that Mercedes are asking for the rules to be changed to help them mitigate their pace deficit, and Coulthard affirms that some teams adapting to new regulations better than other is natural.
"Those that are struggling more, of course, are going to be more vocal than those that are getting results," he explained.
"Everyone got the same set of technical regulations handed to them.
"I've been in a situation where I've had the advantage of my team doing a better job, and I've been on the other side where the team didn't do such a good job.
"And you take the pain, whether it's through your lower back."
The 13-time race winner with Williams and McLaren suggested that there is a simple solution for those that are complaining about the uncomfortable ride.
READ: Double F1 champion emphasises one key strength Mercedes have over Ferrari and Red Bull
"If any driver feels uncomfortable, if any driver feels he's doing himself long-term damage – step aside," stated Coulthard.
"There's a whole bunch of guys and girls that would very happily step into your car if you feel uncomfortable.
"I think we have to keep in perspective that sport doesn't come with 'Princess and the Pea' mattresses. If you're a boxer, you have to accept someone's going to punch you in the face. If you're a footballer, someone's going to drag their studs down the back of your legs.
"My girlfriend used to play for the Swedish national team, and she's got marks on her legs because as a captain, as a striker, she was getting taken out of matches!
"So, I think we have to keep in perspective a little bit that this is where certain teams are, and there'll be evolution, but for the most part, just get on with it."
The teams head to Silverstone for the British Grand Prix this weekend, where the smoother track surface is expected to make for an easier ride for the drivers.