Max Verstappen is not sure exactly what caused his dramatic late retirement from the Bahrain Grand Prix, and is disappointed to lose out on some valuable points at the beginning of the 2022 championship.
Verstappen told his team of a "heavy" steering wheel following his last stop, and wondered if a battery issue might have been hampering him, but after team-mate Sergio Perez also retired with an issue for his own, the Dutchman does not yet have an answer as to what caused his race-ending failure.
"We don't fully understand yet why it happened but it definitely happened after the tyres came on and I drove off so it was even just the steering got heavy, it was just impossible to steer and the faster I was going it felt like it was delayed so every time I was turning right it took a while before something was happening and then that's why restart was very bad," he told Sky Sports.
READ: Leclerc reveals he deliberately let Verstappen overtake him in 2022 Bahrain GP
"I wanted to get on throttle but I couldn't open my wheel because it was stuck so it was very hard out there, [there were] a lot of issues we had to deal with and this is of course not what you want to have in the first race weekend.
"The pace wasn't amazing, the balance was just not as good as on Friday for whatever reason which we have to understand of course but [there are] just a lot of things to analyse to be honest.
"Of course you can always say problems can happen and you might have a retirement but I think at this level after having so much information with the engines and stuff it shouldn't happen."
Red Bull team principal Christian Horner suggested that the problem that put Verstappen out was not related to the steering issues being faced by the 24-year-old, but those problems prevented the Dutchman from pushing on his out laps.
He testifies that he "could have been ahead twice" had he been able to push on his out laps following his pit stops but, as it was, his extraordinarily entertaining battles with eventual race winner Charles Leclerc did not yield the desired results for the 24-year-old.
Article continues below
Despite the obvious dejection at losing out on a significant amount of points to Ferrari, Verstappen is pleased at the general pace of the Red Bull.
"It's there, it was not great today. I think we didn't really show what we can really do for whatever reason," he said.
"But there is potential for sure, I mean otherwise you are not up there but we already lost a lot of points in one race weekend so that's just really not good but of course I know that with one retirement it's not over but I would have preferred to have at least 18 points."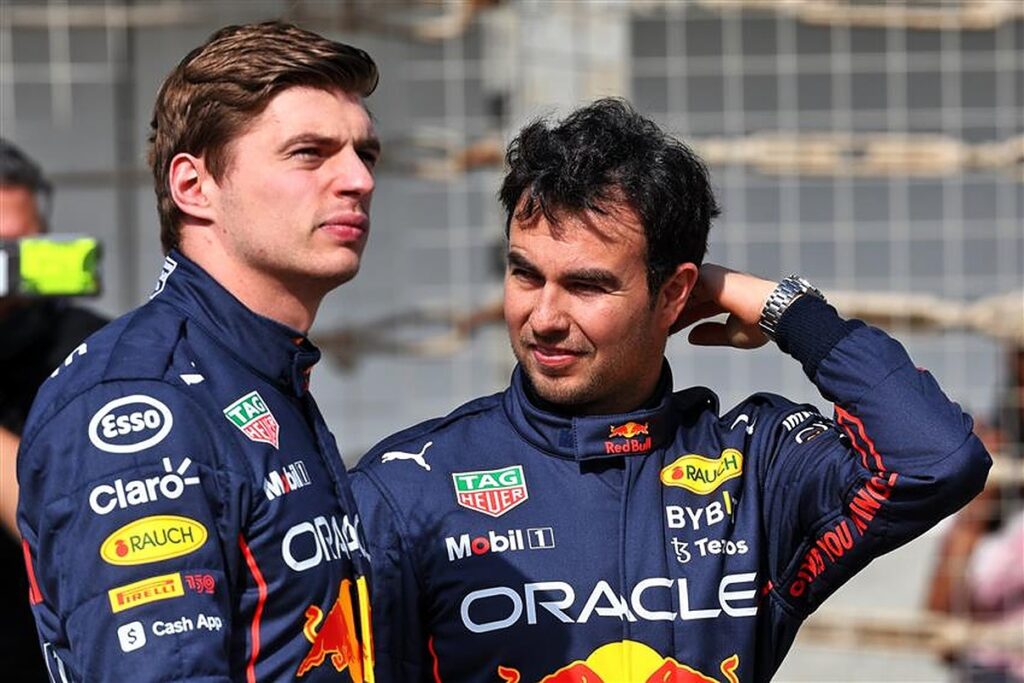 READ: 'Cheap, lazy shot': Russell critics slammed for bringing up Bottas attack
Horner theorised that a "lift pump" failure might have led to Verstappen's departure from the race as well as Perez's abrupt stop through Turn One, but the Milton Keynes side will have to diagnose the issue between now and the second round in Jeddah next weekend.