Finnish Formula 1 journalist Mervi Kallio has disclosed her distaste of Lance Stroll's attitude during interviews, and questioned his passion for the pinnacle of motorsport.
Stroll entered F1 in 2017 when his billionaire father Lawrence paid for his drive alongside Felipe Massa at Williams.
He was comprehensively out-qualified by the Brazilian and scored seven points finishes, although one of them was his exquisite podium at the Azerbaijan Grand Prix.
He then partnered Sergey Sirotkin the following year, but as his father bought the Force India team that was going through financial turmoil, it quickly became apparent that the Canadian would be joining the newly named Racing Point team for 2019.
READ: F1 top brass hails Drive to Survive season 4 a 'huge success' despite widespread criticism
The 23-year-old claimed two more podiums in the bizarre Italian Grand Prix in 2020 and the equally crazy Sakhir Grand Prix that season, before the team became Aston Martin, with the famous British motoring brand returning after 60 years away from F1.
Stroll found himself out-qualified 14 times in 22 races by current team-mate Sebastian Vettel last season, and he ended up behind the German in the Constructors' Championship despite scoring points on more occasions and out-performing him 11-10 in the Sunday battles.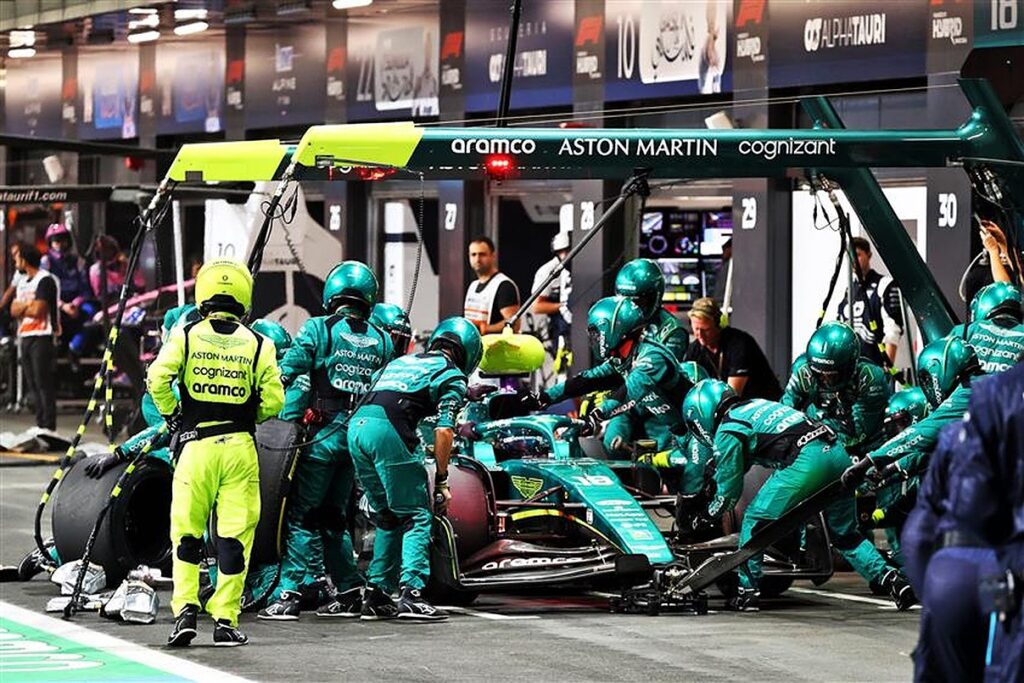 It is evident then that Stroll does have pace, but Kallio has slammed him for coming across as arrogant.
He is not known for his exuberance during interviews, but while some may not perceive that to be reflective of him personally, the Finn is not so sure.
Article continues below
"The only driver I don't really like interviewing is Lance Stroll," she told the Ilta Sanomat newspaper.
"In those situations, he seems quite arrogant. He comes to the interview with a listless attitude.
"It's embarrassing because he doesn't seem to want to show any part of himself or even be there."
She queried whether the Aston Martin driver really acknowledges the fortuitous position that he is in, and wonders whether he wants to be an F1 driver.
"It seems like he's not interested in other people at all. He's got it all, but can he appreciate it? Does he even enjoy being in Formula 1?" she added.
By contrast, she enjoys speaking to Alfa Romeo's Valtteri Bottas who, by his own admission, has been "laughing and smiling a lot more" since his five-year tenure at Mercedes came to an end.
"[Bottas has] no such big ego," she explained.
"He understands that the answers he gives are not for me but for the fans. It's part of their public relations work."
READ: Mercedes engineer on 2022 struggles: 'Don't look at the surface of the car'
Kallio observes that her compatriot is now a lot more talkative after interviews, suggesting that the pressure he was under at Mercedes was evident.
"When he was at Mercedes, you could see the pressure he was under. Now, he keeps talking even when the camera is off," he said.
"He's one of those drivers who you can notice when the pressure is on."
Kallio's comments on Stroll come hot on the heels of Channel 4 presenter Steve Jones saying that Kimi Raikkonen's "rude" attitude made him an "absolute nightmare" to interview.