Daniel Ricciardo was left frustrated after being knocked out in the second phase of qualifying at the French Grand Prix on Saturday.
The Australian missed out on Q3 by eight hundredths of a second to Kevin Magnussen as he ended up 11th, while Lando Norris made it into the shootout just over two tenths ahead of his team-mate, eventually qualifying fifth between the Mercedes pair of Sir Lewis Hamilton and George Russell.
Ricciardo will start ninth after the grid penalties for Magnussen and Carlos Sainz are applied, but that is of little consolation after another day of hard luck for the McLaren driver.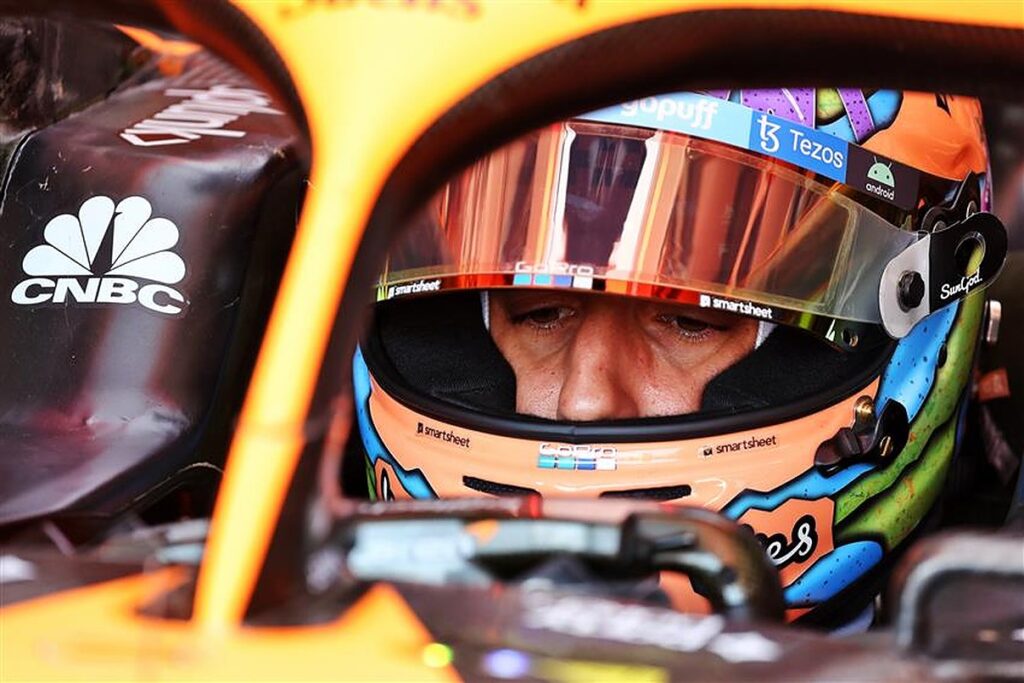 READ: Charles Leclerc thanks Carlos Sainz as he prepares to keep Max Verstappen at bay
"I'll take some freebies but yeah it was just tricky," he told Sky Sports.
"Still just… it's hard kind of pushing on it and getting what I want out of it so yeah, just a few corners which were messy but that's just because I'm trying.
"So yeah, still obviously frustrating not to be out in Q3… it was very close, so that probably hurts a bit more but it's still just tricky – on a knife edge – so [I'm] just trying to… you know, but you stay with it and then you're just slow so you've got to push, but pushing isn't always that friendly."
"So, we'll keep working at it."
The 33-year-old believes that the key to a good result on Sunday will be making sure to keep the tyres in check, as that was a key theme of the French Grand Prix last year.
Article continues below
"I think it's all going to be about tyre management tomorrow," explained Ricciardo.
"Last year was a lot like that, they're very different cars this year but this circuit is quite demanding on that.
"So I think if we can do that well, then we can be good in the race, but I have no idea.
"I think we haven't done long enough runs to really know where we stand, but I think we made progress over the weekend, like understanding the new package a bit better.
"But, there's still parts on the lap where it's not always that straightforward."
McLaren arrived at the weekend with new sidepods on the car as more and more teams abandon their original chassis designs, but Ricciardo is not entirely sure he is enjoying the full fruits of them just yet.
"I'm still not sure we've got everything out of it yet," he conceded.
READ: 'We used to wash out and overheat': Pierre Gasly praises AlphaTauri upgrades
"But I think there was definitely places where it felt like it worked better than the other one."
As it stands, the eight-time race winner is on to score points for the fourth time this year from ninth on the grid, but the finishing order is anyone's guess after an extremely close midfield battle involving McLaren, Alpine and Mercedes.