Sir Lewis Hamilton was "praying" for the end of the Azerbaijan Grand Prix as he pulled through the pain barrier to finish fourth.
Mercedes' bouncing was the worst it has been all year so far down the long straights of the Baku City Circuit, and Hamilton was suffering from intense back pain throughout the afternoon.
However, he caught as passed AlphaTauri's Pierre Gasly at the end of the race, and managed 12 solid points behind team-mate George Russell before hobbling out of the car.
READ: 'Daniel did it to me a few years ago': Norris defends Hamilton after FIA investigation
Despite the aggressive impacts he was feeling last weekend, the seven-time champion remains optimistic that, once the team solve that problem, they can join the fight for wins with Ferrari and Red Bull.
"That's the only thing, just biting down on my teeth through pain and just adrenaline," Hamilton told Sky Sports after the race.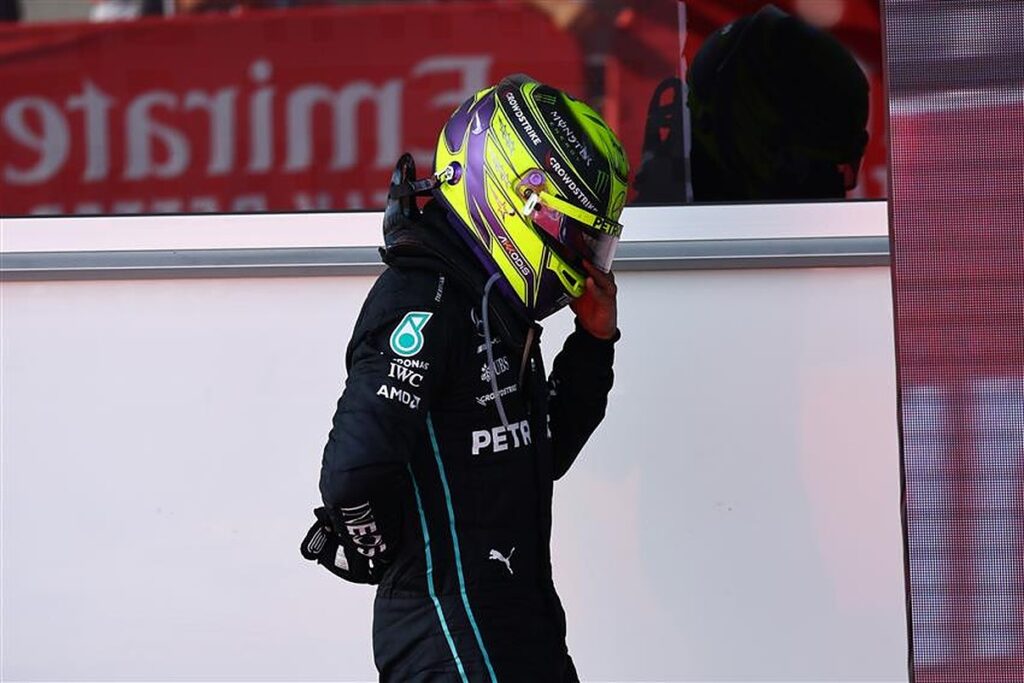 "I can't express the pain that you experience, particularly on the straight here, and at the end you're just praying for it to end.
"We're in such a good position still, third and fourth is a great result for the team.
"The team did a great job with the strategy and once we fix this bouncing we're going to be right there in the race.
Article continues below
"But we were losing for sure over a second with bouncing, or at least a second with bouncing, so I'll be at the factory tomorrow.
"We got to have some good discussions and keep pushing."
Team principal Toto Wolff said that there is "definitely" a chance that Hamilton may have to miss the Canadian Grand Prix this weekend due to his back pain, and affirmed that Russell was also feeling the hits.
"I don't think this is only Lewis' issue," he stated.
"He is the one that is probably worst affected but generally, it also affects George and many others."
If it comes down it, reserve drivers Nyck de Vries and Stoffel Vandoorne may be required should either Hamilton or Russell be unable to make it because of injuries caused by "porpoising."
READ: Wolff apologises to Hamilton as Russell again finishes ahead
"So the solution could be to have someone on reserve who we have anyway at every race to make sure that our cars run," added Wolff.
Both Russell and Ferrari's Carlos Sainz, who retired from the race in Baku due to a hydraulic failure, have warned of the long-term health affects the bouncing could have on the drivers.