Mercedes team principal Toto Wolff has recently opened up on a crash which he thought he was going to die from, as well as his past battles with depression and anxiety.
Back in 2009, Wolff attempted to break the record at the Nordschleife, which went catastrophically wrong.
The Austrian crashed into multiple barriers after his right rear tyre exploded at 189mph, before it came to a halt.
Wolff has no memory of the crash, with him having been found lying on the grass but on the wrong side of the barrier.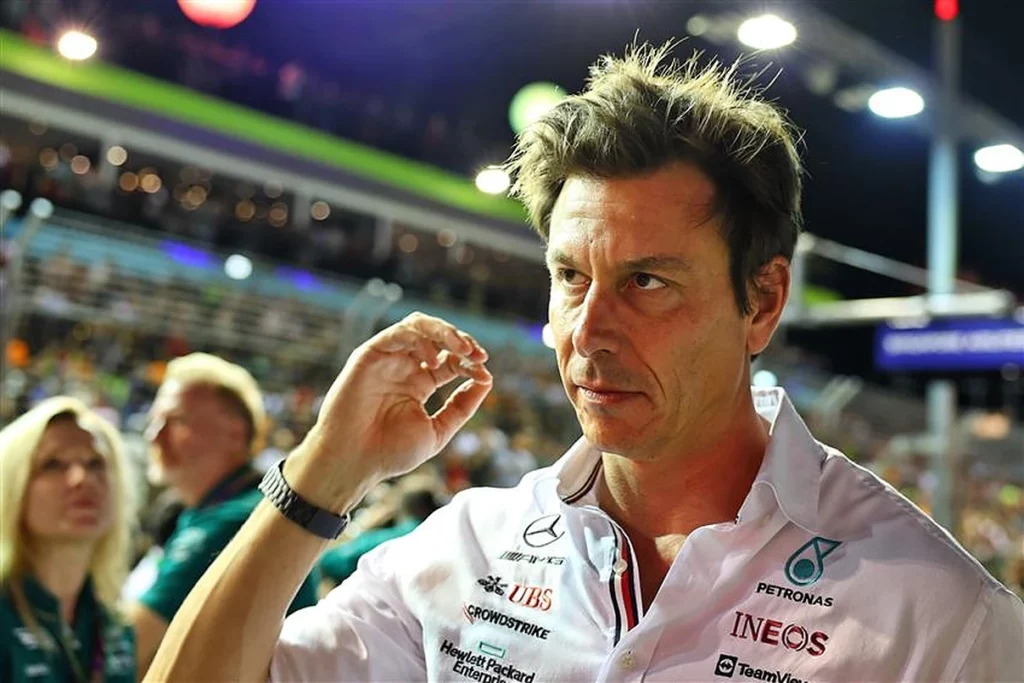 Want to work in Formula 1? Browse the latest F1 job vacancies
Onboard footage showed that Wolff turned the engine off, got out of the car, and then collapsed.
He was convinced that he was dead, before then thinking he'd end up with paralysis.
"They found me lying on the grass behind the crash barrier with my helmet on and I thought I was dead," Wolff told the BBC on radio show Desert Island Discs.
"The first memory that came back was in the ambulance when I felt a strange tingling sensation in my legs. I thought it would end in paralysis."
Article continues below
The Mercedes boss insists that attempting to break the record was the "dumbest idea of my life", with him having been warned against the lap by the late Niki Lauda.
Lauda infamously crashed at the 1976 German Grand Prix, which saw his car become a fireball, leaving him with a permanently scarred face and life-threatening injuries.
Wolff admitted that the three-time World Champion warned him at the time that he could "kill yourself".
"It was really the dumbest idea of my life," Wolff admitted.
"Niki had his bad accident where he almost died in the flames. He said to me, 'Don't be so stupid. Nobody cares about the lap time on the Nordschleife. You could kill yourself. Look at me.'"
Whilst on the radio show, Wolff also opened up on his previous battles with mental health, with him having suffered from anxiety and depression.
He recalled how he used to think that he wouldn't be able to perform at his very best, but that he's learnt to not see himself as "powerless".
READ: Toto Wolff breaks silence on Lewis Hamilton dominating George Russell
"I felt that when I suffered from these episodes in the past that high performers didn't have that, and it made me suffer even more because I thought, 'I'm not going to be able to be best in what I do because I have those bad moments'," Wolff said.
"Today I don't have any insecurity any more about myself. I don't perceive myself at all as powerless. At the end of the day, what I want to say is, 'Even strong men and women, people who are successful in the public eye suffer.
"That's why you can suffer. It's allowed and I want to help to take that stigma away because you can achieve anything in the world, even though you have these moments'."