Valtteri Bottas has been discussing the mental hardship he went through while at Mercedes, and reveals that he almost walked away at the end of 2018.
Bottas was promoted as a last-minute replacement for the retiring Nico Rosberg ahead of the 2017 season, and he would partner Sir Lewis Hamilton, who was eager to win his fourth title having lost out to the German in 2016.
The now 32-year-old took three wins in his debut year with the Silver Arrows and, while his pace at the start of the year was nothing to scoff at, he began to struggle at the end, although he capped off the year in fine style as he took victory in Abu Dhabi.
READ: Alpine set to run Piastri in France amid Williams links
In 2018, however, his spirits took a nosedive amid constant misfortune and being persistently placed into a backup role to Hamilton.
The Finn was cruelly denied victory in Baku that year, before being told to surrender the lead of the Russian Grand Prix to the Briton, and he failed to win a single race in what became a very trying year for him.
So draining was that season that he considered leaving the pinnacle of motorsport and trying something new.
"At the end of 2018, I almost stopped, it was so close," he said on the Motorsport Magazine Podcast.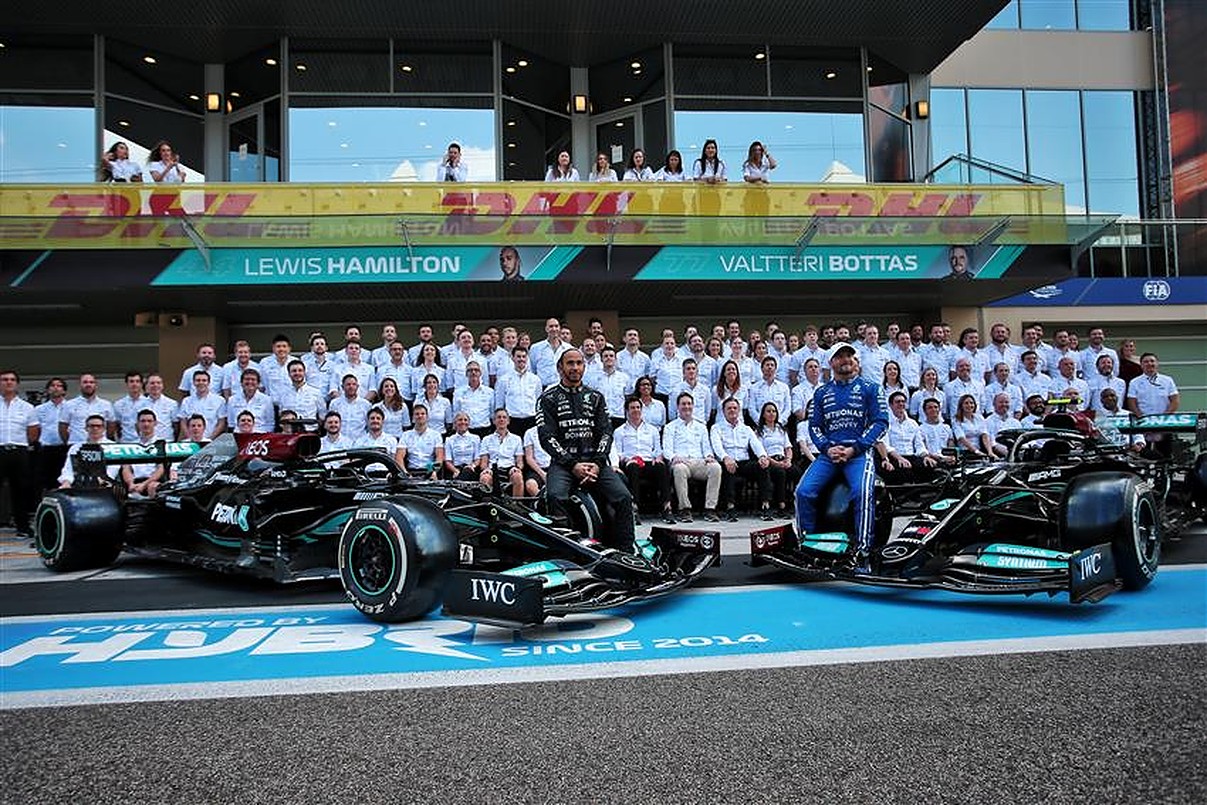 "Just because of the fact that I couldn't understand and take the fact that I couldn't beat Lewis in those two years.
Article continues below
"I put so much pressure on myself. Towards the end of '18, especially when I started to have the support role in the team, I really couldn't take it, I really struggled. It was not fun.
"The last four or five races of '18 were more painful because you should enjoy F1 and it is pretty cool, but it wasn't that at all.
"So, I had a good break between the two seasons and really had to think things through."
The 2018 season was a serious mental challenge for Bottas, who needed to take some time away from it all in the off season to rediscover himself and, ahead of the 2019 season, the shackles were off.
"The human mind is strange in a way that sometimes you go into dark places," he added.
"You lose the joy in things and I just completely lost the joy of F1 and racing in F1. I was almost angry at F1.
"It's weird, but I just needed some time off, and think of the big picture and then I realised that 'OK, it's actually a pretty cool sport and I still have great opportunities ahead of me'.
"So I would be silly not to take them.
"I decided to go on a break in South America somewhere and just try not to think about F1 at all, and just try to find the will and the joy for the sport and the motivation.
"I found it, it was like a click. Probably [in] mid-January, I decided 'OK, let's do this. I can still do it'. So I managed to get myself together and I found the joy of driving again."
The former Williams driver took four race wins in 2019 and finished runner-up in the Drivers' Standings as Hamilton claimed the crown in the United States with two rounds to go.
Even though he could not sustain a title challenge quite like the now seven-time champion could, the Nastola-born racer was proud of his efforts.
"Immediately, the results were much better than in '18. 2019 was probably my best season so far, especially against Lewis.
"I won quite a few races, and especially until halfway through the season, I was sometimes even leading the championship, so it was a pretty strong year, but then just Lewis' consistency and performances overall, for the whole season, I couldn't match."
Walking into a team at which Hamilton has been ingrained is never going to be an easy task, and Bottas was aware that he was going up against one of the best in the business.
He was however, prepared for the challenge of going up against the 103-time race winner.
"Lewis had been part of [Mercedes] for a long time," explained Bottas.
"As a driver and, as a person in the team, he's the dominant person so it's quite difficult to step up.
"And I never could really step up in a way that I wanted alongside Lewis because the team was so welded in, and… he's Lewis.
"So it's like, everyone looks up to him almost. So that's how it goes.
"It was a challenge, but I was definitely ready for it.
"The only thing I was thinking when I joined the team was that 'now, this year on, I want to win the championship', like that was my attitude.
"I think I was quite hard on myself because it didn't happen. I was like 'oh, OK, I'll try next year, even harder'. Didn't happen.
"So it was really not easy to accept the situation that it's not that easy to beat Lewis when he's at his peak performance.
READ: McLaren apologise to Ricciardo and Norris
"Now, when I look back at it, [it was a] great school for me, in a way that I learned a lot about myself sometimes to give me a bit more leash and, in a way, not to be too hard on myself on some things. I'm really, really glad it happened."
Bottas left to join Alfa Romeo for the 2022 season, and he has managed points in seven of the opening nine rounds of the year, leaving him eighth in the Drivers' Standings.