Red Bull team principal Christian Horner believed that Sir Lewis Hamilton's residual grip compared to the rest of the field was such that he could have pitted onto the Softs before the Safety Car.
Hamilton had initially made a tremendous start to go from fifth to third, but was put back to his original position on the restart following the red flag caused by a horrific accident for Zhou Guanyu, from which the Alfa Romeo driver walked away unharmed.
The seven-time champion had to clear Lando Norris after the 22-year-old had passed him on the second start, and he was helped out by both Red Bull cars of Max Verstappen and Sergio Perez suffering damage.
He was hunting down the Ferrari pair of Carlos Sainz and Charles Leclerc, and the Spaniard was holding up his quicker team-mate having started on pole.
After the Scuderia drivers pitted, Hamilton stayed out several laps longer, and it did not seem as though he had a lot of degradation on his tyres.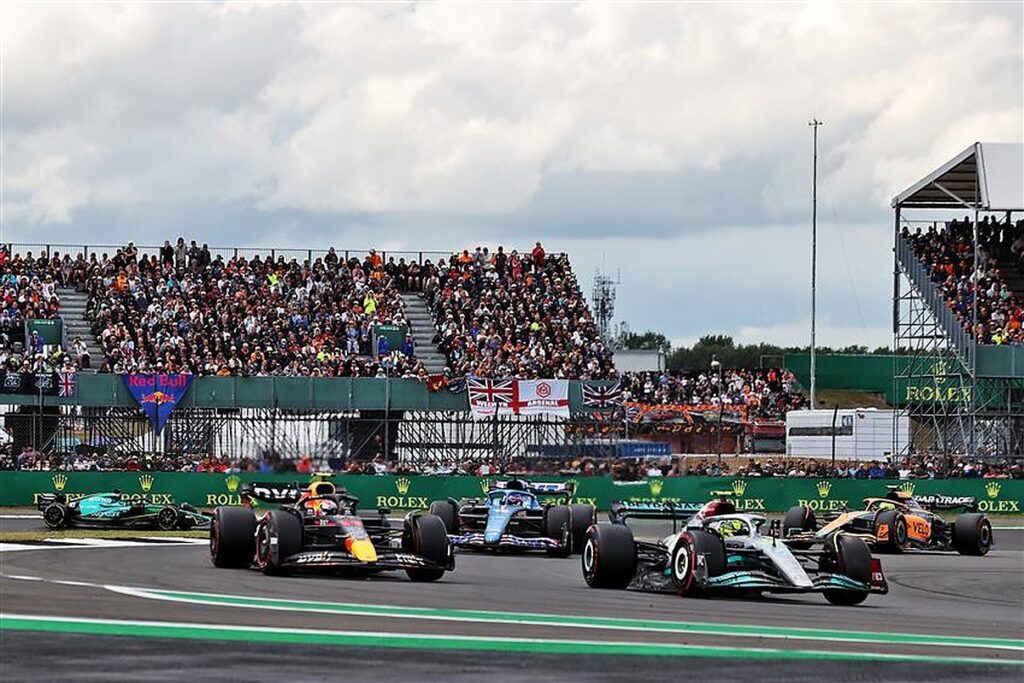 READ: Major Mercedes upgrade gives Lewis Hamilton a shot at fighting for 2022 championship
However, he mirrored the Ferraris and went onto the Softs, which Horner believes may have been a mistake.
"I was actually surprised that Lewis, with the amount of laps to go, and the degradation that he's shown, didn't take a soft," he said.
In the end, a late Safety Car brought Perez back into play, and Hamilton was passed by the Mexican before getting ahead of Leclerc, who had not been pitted by Ferrari.
Article continues below
Sainz would go on to win the race and take his maiden victory, but had Hamilton got past the 27-year-old on Softs before the Safety Car was deployed, Sunday's might would have panned out very differently.
"He went onto the hard tyre on lap 33 and I actually thought he was going to go on to the soft, because that would have made it much easier for him to make the offset in grip," explained Horner.
"It felt like they [Ferrari] have maybe been let off the hook there."
Perez took second for Red Bull with Hamilton in third, and Leclerc, after yet another awful strategic decision by Ferrari, held off Fernando Alonso to finish fourth.
The other Red Bull of Max Verstappen ended up down in seventh after shattering his floor on a piece of AlphaTauri debris.