Mick Schumacher's career as a Formula 1 driver so far has been an incredibly difficult one to breakdown, given how his sophomore season was more like a rookie campaign based on Haas' woeful 2021 car.
After opting to fully focus on the new aerodynamic regulations that were introduced into the sport this season, the American side decided to carry their 2020 car over into 2021, in a bid to save money on developing a new car.
Unsurprisingly, this meant Schumacher spent the entirety of his rookie campaign at the back of the field, only usually ahead of team-mate at the time Nikita Mazepin.
Haas' VF-21 was truly woeful, with the German having experienced very little on-track battling until 2022.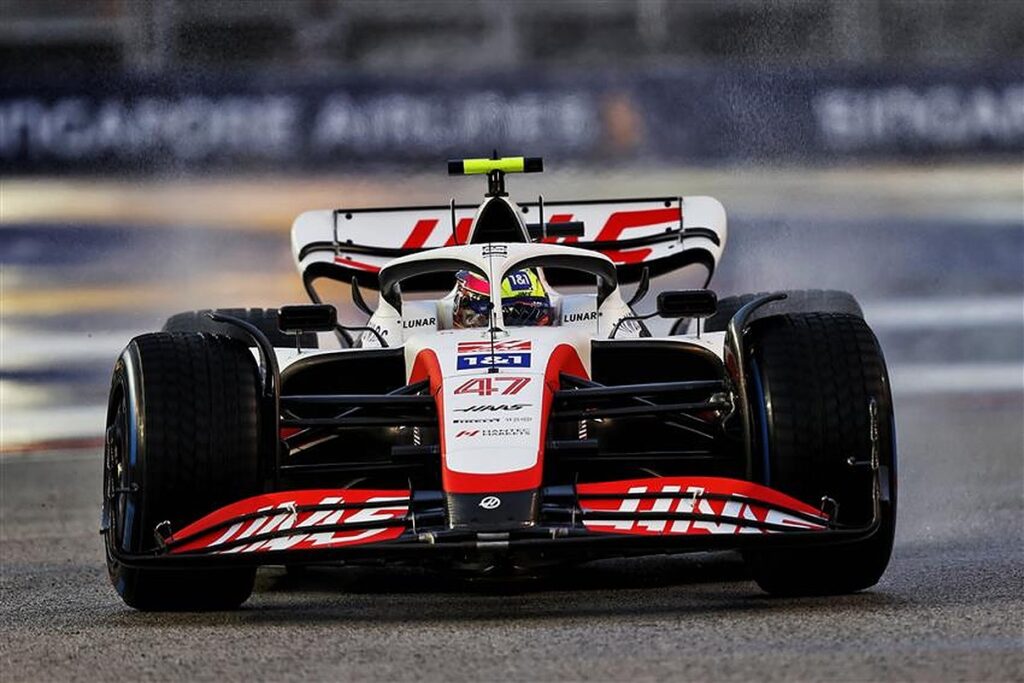 READ: George Russell makes surprising remark about first year alongside Lewis Hamilton
With that in mind, it perhaps wasn't a shock that the 23-year-old made several errors in the recently completed season, where he was effectively fighting in the midfield for the first time in his F1 career.
Despite having endured two huge crashes, though, he built in confidence and stature as the season went on and eventually claimed his first top 10 in the sport.
He matched his P8 at the British Grand Prix with sixth at the following race in Austria, marking his only points finishes of the season.
As is well-known, Haas haven't retained the son of Michael Schumacher for 2023 and have opted for the experienced Nico Hulkenberg instead, leaving Schumacher without a job for next season.
Article continues below
There was a rumour towards the end of the season that AlphaTauri and Alpine were looking into the young German; however, nothing came from it.
Instead, he looks set for a move to Mercedes for 2023, the team that his dad raced for from 2010-2012 during his comeback to the sport.
Toto Wolff has expressed his intent of signing Schumacher as the team's reserve driver for next year, a job that the German will likely accept without a shadow of a doubt.
Ex-F1 driver Marc Surer mentioned how incredible it would be if either Lewis Hamilton or George Russell were forced to miss a race through illness, something which would see Schumacher race for Mercedes.
"Imagine the chance he gets if one of the two race drivers gets sick," Surer told Champ1.
"Suddenly he's then probably racing one of the best drivers."
As well as Mercedes, there was a rumour linking Schumacher to a reserve role at Red Bull; however, advisor Dr Helmut Marko has admitted that the former Haas driver was "never an option" for the Austrians.
READ: Christian Horner says Lewis Hamilton and Charles Leclerc are miles off Max Verstappen
Marko explained that Daniel Ricciardo makes more sense for the role due to his "profile and his image", something which will benefit the side in sponsored events across the pond.
"No, he was never an option for us because he was always part of the Ferrari program. That's why he was not interesting for us," he told Sport Bild.
"Especially since our reserve driver has to participate in many sponsored events in the United States. Ricciardo is therefore the right person with his profile and his image."