Sir Lewis Hamilton was considerably stronger at the 2022 Spanish Grand Prix; the Brit recovered from an opening lap collision to finish fifth at the Circuit de Barcelona-Catalunya.
Remarkably, Hamilton clawed his way back to fifth having been nineteenth place and thirty-six seconds behind the next car, by the end of the first lap.
The seven time World Champion was forced to pit due to a puncture, caused by a collision with Kevin Magnussen at Turn 4.
His incredible recovery has led to some questioning whether Hamilton is back, after being the fastest car on circuit for the majority of the race.
"I don't know if we will be quick enough for that," said the 37-year-old.
"I don't think we are quick enough to qualify first just yet."
The British driver will be hoping to finally get on top of his new team-mate, who has so far out-performed him at almost every GP.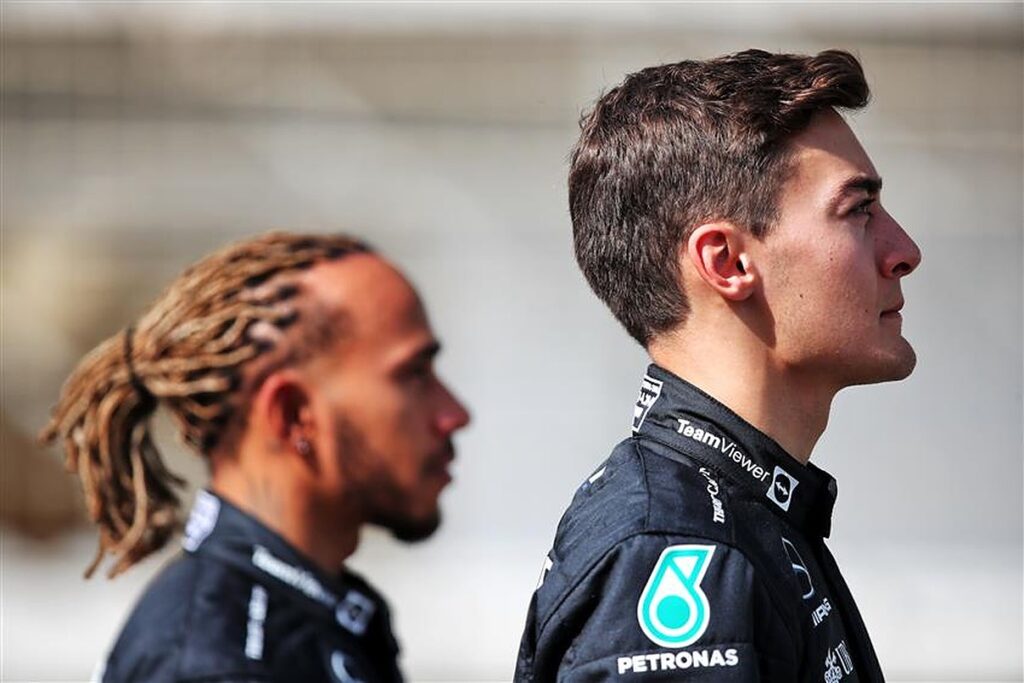 READ: Max Verstappen's father slams the FIA: 'Things like this cannot happen'
George Russell has started life at Mercedes swimmingly, the former Williams driver has finished ahead of Hamilton at all but one race this season.
Article continues below
With that in mind, Russell currently sits fourth in the drivers' championship, 28-points ahead of his much more experienced team-mate.
Russell finished third at the recent race in Spain, and defended brilliantly from both Max Verstappen and Sergio Pérez.
It's becoming clearer that the Mercedes W13 does have potential, but which of the drivers will it be who leads the charge?
Ahead of the race in Barcelona, Hamilton was quizzed as to whether he is still the leader at the team, his response revealed all.
"Well, firstly, I wouldn't say I'm the leader," Hamilton said.
"George and I work equally hard together, I would say, to help drive the team and row just as hard as everyone else in the team.
"But through adversity and challenging times you always learn more about yourself, how you deal with things, how you reflect on things, how you are able to turn negatives into positives.
"I wouldn't say I've learned particularly much more, so I will say past experiences have helped during this phase. And I would say to just reassuring the strength I know I have mentally.
"Also, just reassuring us I still love my job, I still love the challenge even if it's not fighting for wins. I'm still enjoying this battle we are having internally in terms of trying to, with the car I mean, trying to chase down these other guys."