Red Bull further cemented their dominance at the Miami Grand Prix on Sunday, with Max Verstappen and Sergio Perez having claimed their fourth 1-2 of the season.
It was the reigning World Champion who was victorious for the second year in a row at the Miami International Autodrome, with the Dutchman having breezed through the field from ninth on the grid.
Whilst Perez led the opening stages having started from pole, he ultimately didn't have the pace to match his team-mate, who overtook the Mexican in the closing laps after making a late pit-stop.
The result saw Verstappen extend his lead in the Drivers' Championship to 14 points ahead of the Emilia Romagna Grand Prix, which will kickstart the first triple-header of the season.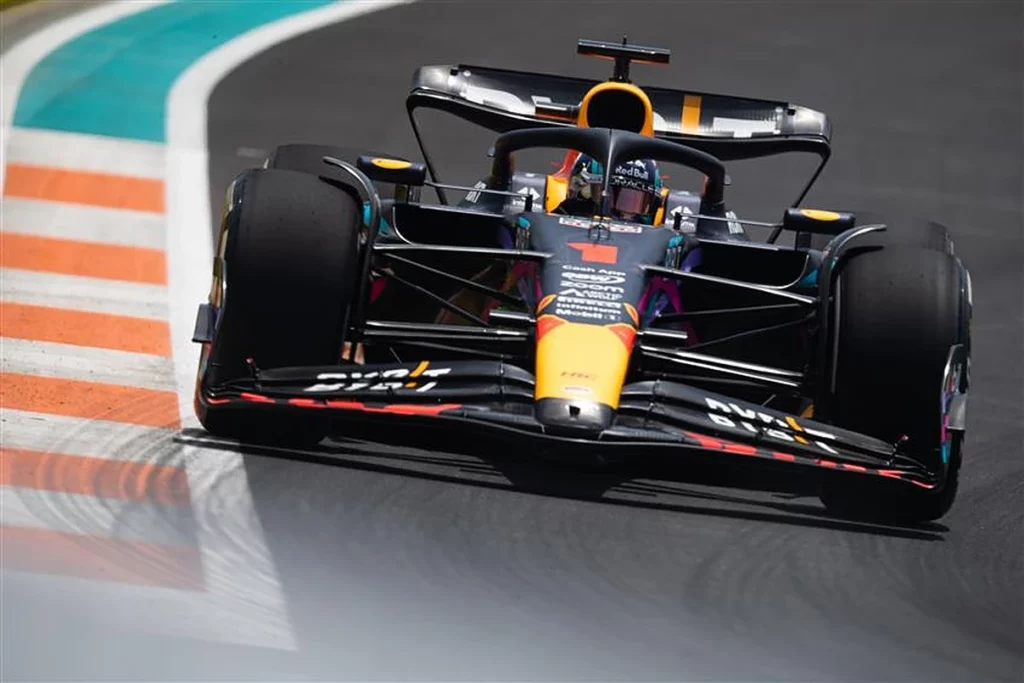 Want to work in Formula 1? Browse the latest F1 job vacancies
Behind the Red Bull duo was Fernando Alonso, who secured his fourth third-place finish from the opening five races of the 2023 season.
The double World Champion endured a lonely race, with his pace having been better than those behind but not enough to challenge Verstappen or Checo.
It was nevertheless another superb result for the 41-year-old, who remains third in the Drivers' Championship.
Fourth spot went to Mercedes' George Russell, with the Briton having actually shown very strong pace on the Hard compound in the second half of the race, good enough to get him comfortably past Carlos Sainz who was expected to have a significantly better afternoon.
Article continues below
Russell's result clearly caught Verstappen and Perez by surprise, after Alonso shared in the cooldown room who claimed fourth.
"Who finished fourth?" Perez asked.
"Russell," answered Alonso, to the visible shock of the Red Bull duo.
Following their brief chat about who came fourth, Verstappen went on to have a joke with Alonso.
The Aston Martin driver predicted before the race how long it'd take Verstappen to overtake him, with the Spaniard having comically made a perfect prediction in Saudi Arabia.
Unfortunately for Alonso, his prediction was completely wrong on Sunday, with Verstappen having joked about it prior to the podium celebrations.
READ: Ferrari boss makes surprising claim about them gaining on Red Bull
"You said lap 25," Verstappen said to Alonso. "I looked at my dash and was like 'oooh!'" he joked.
Perez asked: "What lap did you get him?"
Verstappen answered: "13 or 14…"