George Russell has revealed that he staggeringly rejected a deal from Mercedes team principal Toto Wolff to join their junior programme in 2015, due to the fact he would've had to join an F3 team he wasn't keen on.
Russell and Wolff met for a meeting in 2015, with the King's Lynn-born driver having been one of the hottest prospects on the European Formula 3 scene.
During their face-to-face meeting, Wolff gave a teenage Russell advice on how to progress up the motorsport ladder and what'd be best for his career.
Part of that advice was offering Russell a deal to join the Mercedes junior programme, on a similar package he was offered by Volkswagen.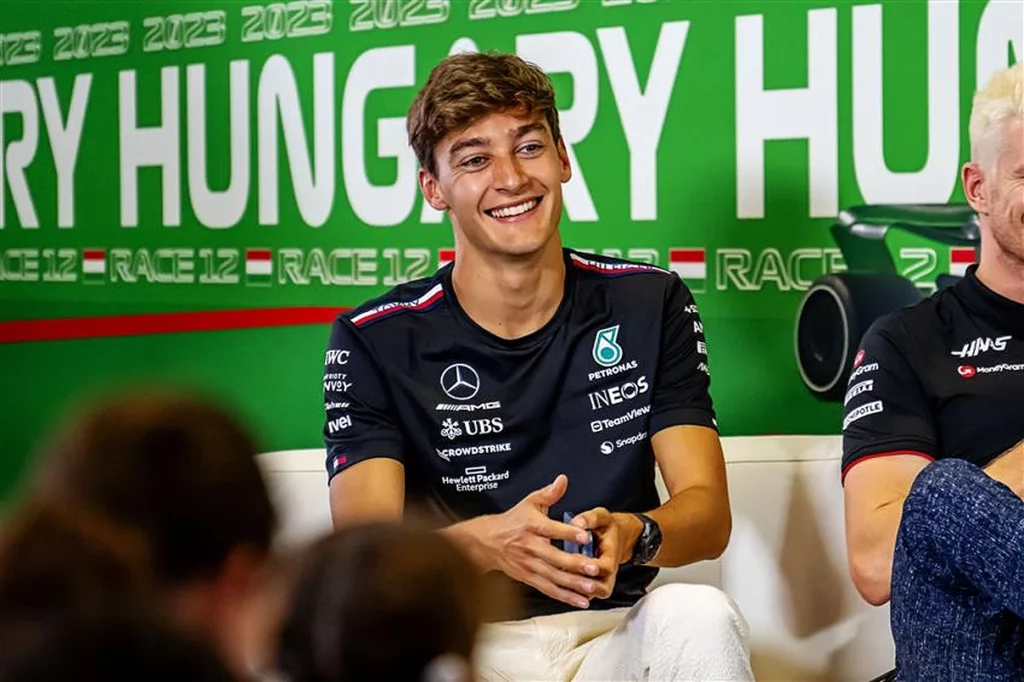 Want to work in Formula 1? Browse the latest F1 job vacancies
Russell ultimately went for Volkswagen as it meant he could race for British outfit Carlin in F3, rather than German outfit Mucke Motorsport.
The 25-year-old felt at the time that sticking with a British team was best for his career, with Russell having informed Wolff if his decision via E-mail.
Wolff believed Russell made the "wrong decision" but was keen to remain in contact, something which proved to be wise as Russell eventually joined the Mercedes junior programme in 2017.
"I was already having conversations with Toto and Mercedes prior to joining Carlin and Volkswagen," Russell told Motorsport Magazine.
Article continues below
"I actually had a deal on the table to have almost the same backing from Mercedes as I had from Volkswagen. But because there wasn't an opportunity open at PREMA, the next team I would have had to join would be a German team called Mucke Motorsport, who I felt for my first season F3 wouldn't be as well suited to me as a British team in Carlin.
"So after my meeting with Toto at the start of 2015, I sent him an email just to say, 'I really appreciate the meeting and thanks for all of your advice.
READ: Zhou Guanyu reveals why Audi takeover is bad news for him
"Just to let you know, I'll actually be joining Carlin and Volkswagen as opposed to Mücke Motorsport and Mercedes because I believe it's better for my career.'
"And I had the opinion that if I went out and did a good job, Mercedes would still be interested. So he replied back, 'I think you're making a wrong decision but let's stay in touch and let's see where we go from there.'"
Fast forward to 2023 and Russell is the future of the Mercedes F1 team, once Lewis Hamilton retires from the sport.
Russell recently had his deal with the Silver Arrows extended to the end of 2025, although it's widely expected that he'll lead them into the new power unit regulations in 2026.