George Russell has provided insight into his personal relationship with Mercedes team principal Toto Wolff and his wife, Susie, emphasising that their interactions off the racetrack rarely revolve around motorsports.
Russell, who resides in Monaco along with many other Formula 1 drivers like Lewis Hamilton, Max Verstappen, and Lando Norris, appears to find a perfect blend of work and leisure when he spends time with Wolff away from the racing world.
The proximity of Russell's residence to Toto Wolff's in Monaco has naturally fostered their friendship.
The two often rendezvous for coffee and various activities, away from their global racing commitments.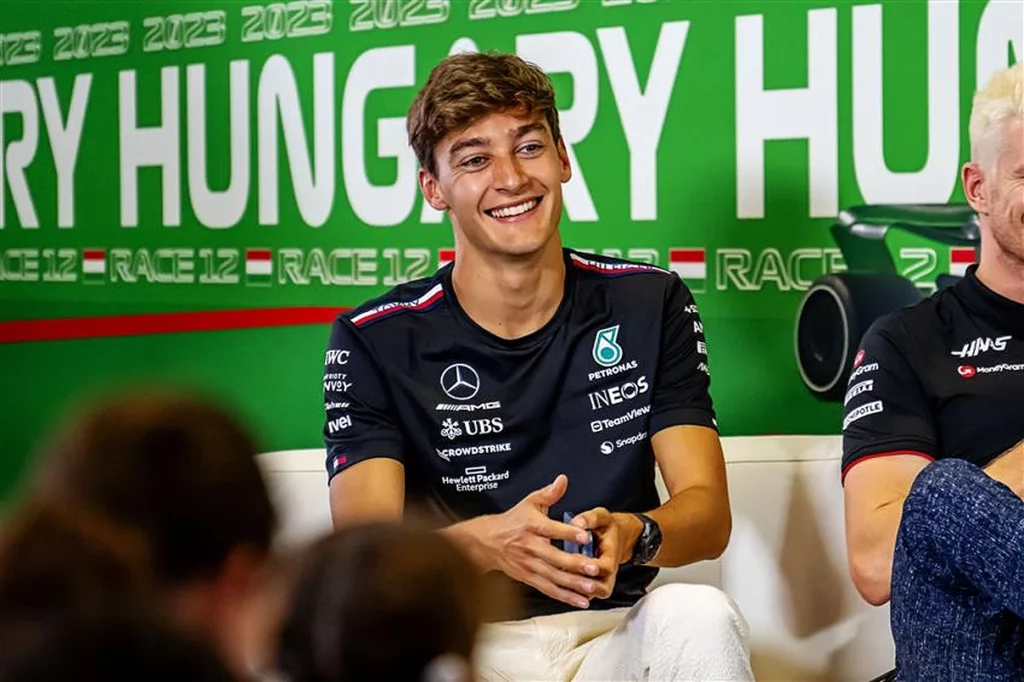 Want to work in Formula 1? Browse the latest F1 job vacancies
The unexpected addition to their shared experiences has been the pursuit of freediving, an underwater discipline, with the guidance of Lewis Hamilton, who accompanied Russell on his inaugural freediving adventure.
Russell expressed, "I see them all the time in Monaco [Toto and Susie].
"We live about 200 meters from each other.
"We go to the gym together, have coffee together daily.
Article continues below
"We don't really talk about racing, to be honest.
"We're learning to freedive together at the moment.
"We went with Lewis on our first experience into the water.
"I'm a kid from the countryside in the UK, watersports activities were never a thing.
"Suddenly this life has exposed me to so much which I'm so grateful for."
George Russell made the decision to relocate to Monaco last year, bidding farewell to his native Norfolk in pursuit of the luxurious lifestyle offered by the principality.
Monaco is a favoured residence for Formula 1 drivers.
Reflecting on this move, Russell previously shared his contentment, stating, "I've been here for five or six months now, really enjoying it.
"It's probably the happiest I've been ever in my life, these past six months or so.
"Very glad to be here.
READ: FIA president clashes with F1 bosses
"It's exceeded my expectations being a kid from the country, growing up in a field and looking at grey skies and nothing other than my Labrador.
"Being here [there is] a really great community, some good friends, jumping in the sea every single day training and with sunshine.
"As I said, it's exceeded my expectations."