With the season nearing its end, the spotlight has shifted to the Sauber team as speculation surrounding their second race seat for the 2024 season intensifies.
The contenders in question are Zhou Guanyu and Theo Pourchaire, both vying for the coveted position alongside Valtteri Bottas.
As the season unfolds, it appears that this decision will not solely depend on performance but may also be influenced by financial considerations.
Zhou Guanyu, hailing from China, has faced a challenging season, garnering just four points in an underperforming Alfa Romeo C43.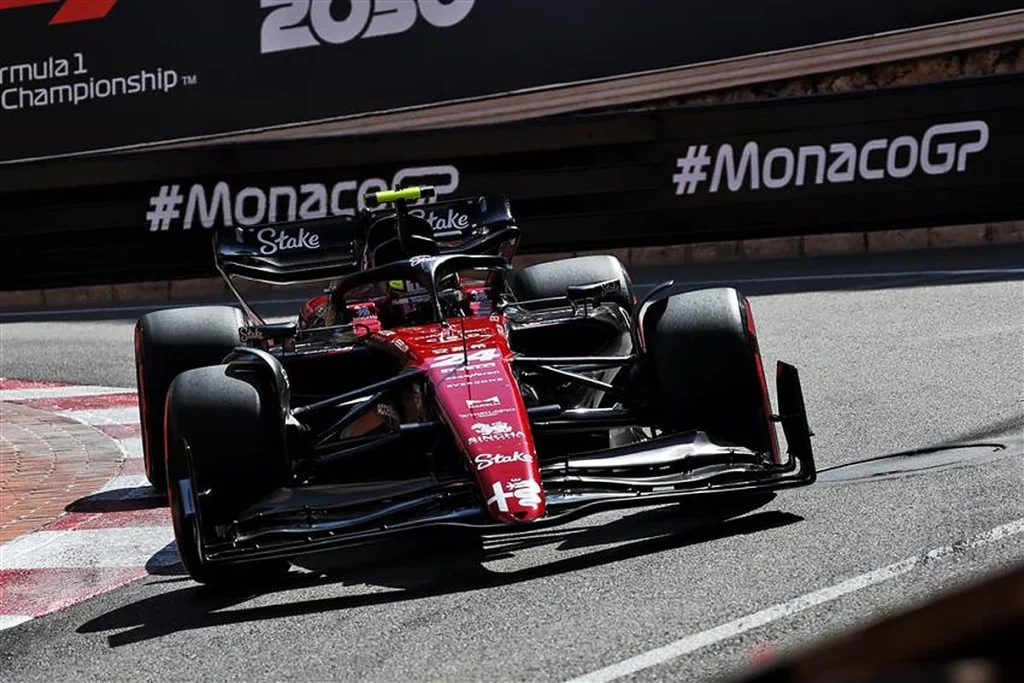 Want to work in Formula 1? Browse the latest F1 job vacancies
Rumors have been swirling, suggesting that his Formula 1 career may be at risk. Additionally, Canal+ reports that Zhou's seat could be in jeopardy due to a perceived "lack of budget."
However, Zhou addressed these rumours with confidence during a media interaction, stating, "Of course, I have personal sponsors, and I don't feel like I lack any foundations on that.
"Rumours are made up, but all the details we need to talk about with the team because it is not like it is the first contract, the second one is more [focused] on details because it is your second contract in F1.
"Nothing to be majorly worried about because I feel like what I show on track deserves to be in this paddock."
Article continues below
Contrary to Zhou's optimism, Formula 1 analyst Ted Kravitz suggests that the 24-year-old should indeed be concerned. Kravitz remarked, "Is Zhou Guanyu going to hang onto his drive next year? I don't know.
"Theo Pourchaire is being highly rated if he wins or finishes high up in the F2 championship to take the second drive, given that he is an Alfa Romeo-Sauber junior.
"So it's Zhou versus Pourchaire for this team in 2024.
"That's what's going on in the driver market at Alfa Romeo."
Pourchaire, on the other hand, is keeping his cards close to his chest regarding his future with Sauber.
"He currently competes in Formula 2 and has a significant lead in the championship.
"However, if he clinches the title, regulations dictate that he must move on from Formula 2, leaving his 2024 plans uncertain.
In an interview with GPBlog, Pourchaire stated, "It's true, it's an honest answer, I don't know.
"I just want to say a big thanks to the Sauber Academy for helping me for four years from F3.
"This season, I'm racing thanks to them.
READ: Alex Albon rubs salt into Lando Norris wound
"So it's great to be the reserve driver as well. It's a huge responsibility. And for the future, I am talking with them often, but we will see."
With Formula 2 now entering a nearly three-month break before the decisive finale in Abu Dhabi, Theo Pourchaire is expected to assume a more prominent role behind the scenes the Alfa Romeo team.
He is set to cover two FP1 sessions for Alfa Romeo and dedicate additional time to the team's simulator.