Counting the most successful F1 constructors since the inaugural championship took place in 1950 has always been a task.
The first constructors' title was contested in 1958 and it was only until 1980 that the best-placed car would contribute points to the constructors' standings.
Rules have changed over time, but in the end, is it the team with the most constructors' titles or the one with most drivers' titles that is valuable? We'll leave that question up to you, but here is an exclusive look at the number of Constructors' Championship titles won since 1958.
There have been different eras of dominance by certain manufacturers and the cream of the crop have stayed put on the top of the game since the very outset.
Over 100 teams have built cars to race in the Formula 1 World Championship, but only 15 have won the Formula 1 Constructor's Championship. Let's eye the top six.
6. Red Bull – 4 titles (2010, 2011, 2012, 2013)
The first Austrian team to win the title, Red Bull Racing enjoyed quite a winning streak from 2010 to 2013, formidably winning four consecutive Constructors' Championship titles. RBR debuted in 2005, and despite the early setbacks, they waited out and laid the groundwork before the duo of Sebastian Vettel and Mark Webber came along and shook things up.
As one of the youngest teams around, Red Bull's exploits are nothing short of impressive. If the company manages to keep up to their current racing streak, it could easily stand to become one of the best of all time. A sixth-place is definitely not a loss for the 17-year-old constructor.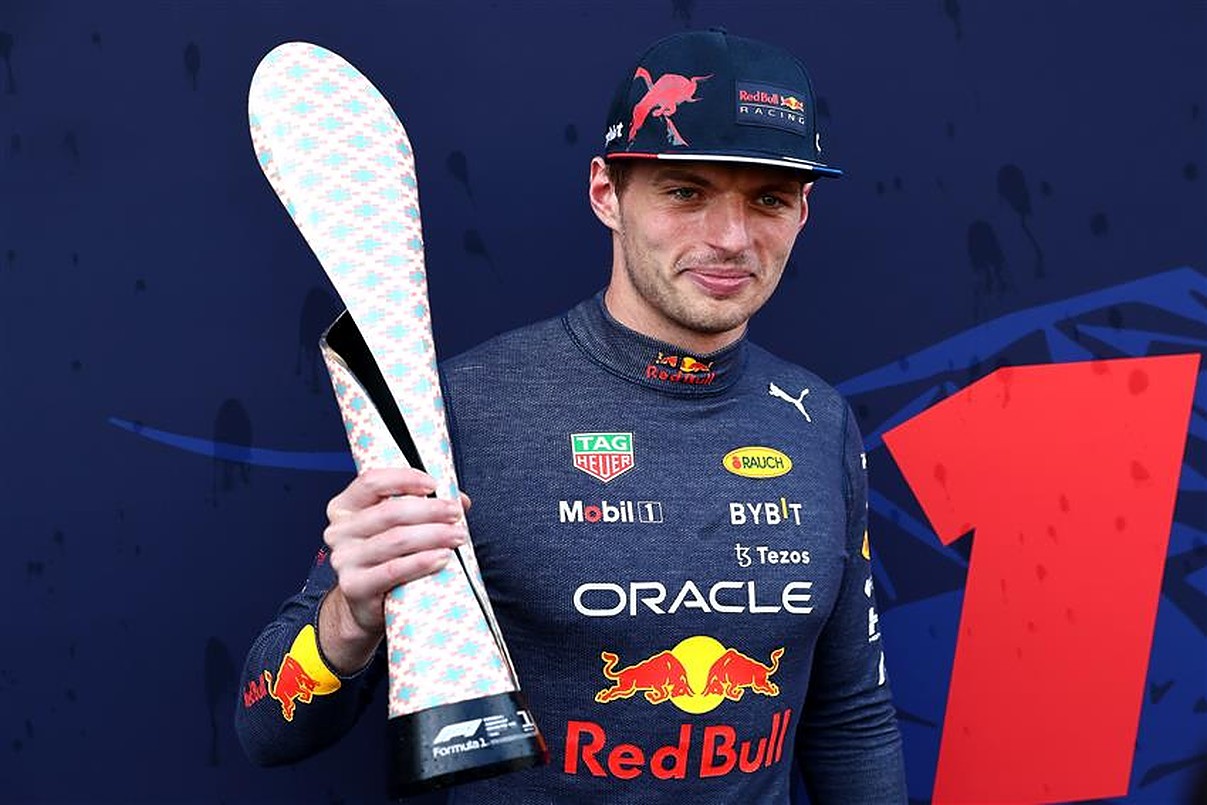 Last Grand Prix Win: 2022 Canadian Grand Prix
Article continues below
5. Lotus – 7 titles (1963, 1965, 1968, 1970, 1972, 1973, 1978)
Part of the Formula 1 family since 1958, Lotus largely set the tone for what was to arrive during the 1960's and 1970's. Engineering genius Colin Chapman revolutionized motorsport with his fine innovations, thanks to which cars such as the iconic Lotus-Ford 72 and Lotus-Ford 49 came into existence.
Motor Sport Magazine perfectly sums up with an extract from famed automotive writer Karl Ludvigsen's book 'Colin Chapman: Inside the Innovator' as to how the company founder was not afraid to go against the grain to order to push F1 to its limits with uncanny designs. Unfortunately, Lotus caved in the early 1990's.
Last Grand Prix Win: 1987 Detroit Grand Prix
4. Mercedes – 8 titles (2014, 2015, 2016, 2017, 2018, 2019, 2020, 2021)
King of the current era is exactly what Mercedes is. Having competed in 1954 and 1955 before closing shut, and then appearing back on the scene only in 2010, the German constructor is a behemoth to deal with at the moment.
They have won every World Championship since 2014 and what makes their dominant exploits even more impressive is that they are the youngest team on the list. With icons such as Michael Schumacher, Nico Rosberg, Valteri Bottas and the evergreen Lewis Hamilton in their roster, it is no surprise they have set aside regular rivals on a whim.
Last Grand Prix Win: 2021 Saudi Arabian Grand Prix
3. McLaren – 8 titles (1974, 1984, 1985, 1988, 1989, 1990, 1991, 1998)
As one of the most successful racing teams in the history based on number of drivers' and constructors' world championships, McLaren took its time since its debut at the 1966 Monaco Grand Prix, but eventually ended up dominating the late 80's and early 90's along with Williams. Some the best F1 drivers of all time, including the top two in Red Bull's list – Alain Prost and Ayrton Senna – drove for McLaren during their heyday. Bruce McLaren's extraordinary eye for innovation has enabled automobiles of unparalleled brilliance, such as McLaren-Honda MP4/5 and McLaren-Mercedes MP4-14, to be appreciated by enthusiasts.
Last Grand Prix Win: 2021 Italian Grand Prix
2. Williams – 9 titles (1980, 1981, 19856, 1987, 1992, 1993, 1994, 1996, 1997)
Williams' presence here might seem a little out of the blue, but during their peak years, they were nothing short of majestic on the racetrack. The Oxfordshire-based team entered its first race only in 1977, and took less than five years to build on a legacy matched only by the number one on this list. Winning a title in 1980, the team didn't look back until the late 1990's – etching a legacy slightly better than McLaren and Mercedes (at least when it comes to F1 Constructors Championships).
Last Grand Prix Win: 2012 Spanish Grand Prix
Ferrari – 16 titles (1961, 1964, 1975, 1976, 1977, 1979, 1982, 1983, 1999, 2000, 2001, 2002, 2003, 2004, 2007, 2008)
No surprise here. Ferrari is arguably the greatest presence in Formula 1 history, having started racing eight years prior any other team on this list. As the most successful team in history, they have almost double their nearest competitors when it comes to this particular accolade.
However, that is not all. Ferrari have won more races, more podiums, more pole positions, more fastest laps, more points than any other team in history. Michael Schumacher, Richie Ginther, Niki Lauda, and Wolfgang von Trips are some of the most prominent racers to have featured for the Italian powerhouse.
Last Grand Prix Win: 2022 Australian Grand Prix
According to statistics provided from sites like Sports Betting Online, Red Bull are touted to take the 2022 Canadian Grand Prix by storm, ahead of Ferrari, Mercedes and McLaren. Spearheaded by 2021 F1 World Champion Max Verstappen and 2022 Monaco Grand Prix winner Sergio Perez, the Austrian constructor is bound for an 82nd Formula 1 World Championship race victory.
The aforementioned site is a one-stop resource for understanding the intricacies of betting on not only F1, but also a plethora of other sports, including football, baseball, tennis, boxing and even horse racing. It helps players take baby steps to enlarge their bankroll, all the while allowing them to access bonuses and rewards such as free bets, cash backs, accumulator schemes, loyalty points etc.