Formula 1 has responded to allegations that blackmail took place to pressure the drivers not to boycott the race weekend in Saudi Arabia.
Following missile attacks by Houthi militants on an Aramco oil facility last Friday, the race weekend looked in jeopardy.
After speaking to Saudi authorities, F1 CEO Stefano Domenicali confirmed that it was safe to proceed with the event as scheduled.
READ: 'He's such a force of nature': Hamilton tipped to 'have an answer' to Russell's pace
"We have received total assurance that for the country, Safety is first," the former Ferrari team principal told reporters.
"Safety has to be guaranteed; they are here with their families, actually here at the track so they have in place all the systems to protect this area, the city, the places where we are going, so we have to feel confident and we have to trust the local authority in that respect, and therefore of course we will help with the event."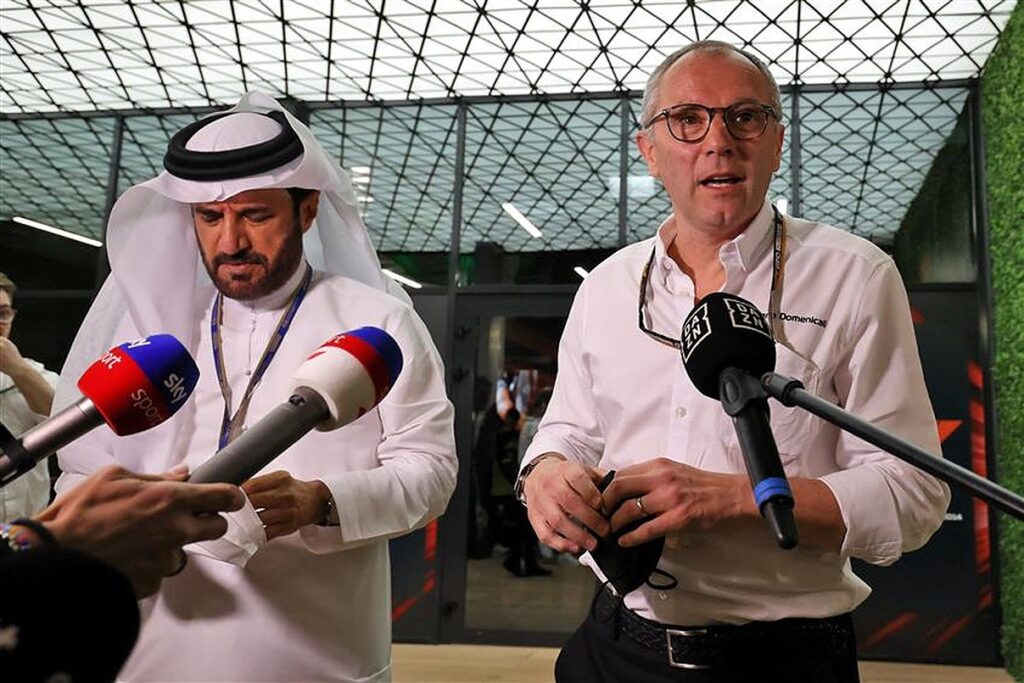 President of the FIA, Mohammed ben Sulayem, reassured that the militants were not targeting civilians and were not interested in targeting the grand prix event, so there was no immediate cause for concern.
"We had the assurance from high level that this is a secure place, the whole team will be secure and let's go racing," he stated.
"For sure, all the families are here, we are looking forward but with an assurance that nothing's going to happen."
Article continues below
However, the drivers remained in the briefing room for several hours on Friday night discussing whether it was safe to continue, eventually concluding that they were satisfied with the "elevated" security at the racetrack.
It has now been claimed that the drivers and teams were threatened with detainment in the country and the seizure of their cars had they decided to call off the race.
This is according to journalist Roger Benoit, who has condemned F1 for becoming a "money-hungry company."
F1 has dismissed the report as "completely untrue," and it looks likely that the pinnacle of motorsport will continue to race in Saudi Arabia in the future.
Qiddiya is a project that began in 2019, and would feature a purpose-built racetrack as opposed to the temporary street track in Jeddah.
Martin Whitaker, CEO of Saudi Motorsport, believes that the Jeddah Corniche Circuit will still be utilised for another three years before F1 is able to make the transition to Qiddiya.
"Jeddah is a fantastic circuit, and it's difficult to sometimes forget that it is a temporary facility," he said.
"I suspect the original plan was for it to be in Jeddah for three years, [but] I suspect that it will probably be there for probably another two years to allow Qiddiya to properly mature."
"We're all waiting now what's happening with Qiddiya because, as you know, the contract for a Grand Prix in Saudi Arabia is for 15 years.
READ: 'You ruined it': Max Verstappen jumps to Lando Norris' defence
"The majority of those years will see it taking place in Qiddiya. Qiddiya at the moment is effectively in the planning stage, there's no track there, there's no buildings there or nothing to speak of anyway. So there's a lot of work to go now."
Benoit was especially critical of F1's decision to continue to host races in Saudi Arabia and Qatar, despite their cancellation of the Russian Grand Prix, which he suggests was done after "some hesitation."