The first Las Vegas Grand Prix since 1982 is certainly getting a build-up like no other, with Formula 1 and Liberty Media pulling out all the stops to advertise the race ahead of its 18th November 2023 slot.
With the sport selling tickets for the event themselves, in what is a first for the series, it comes as no surprise that a launch party took place at the end of last week to get fans in the mood for the imminent spectacle.
Lewis Hamilton, George Russell and Sergio Pérez all took part in the launch party, which involved, demo runs, interviews, and a Red Bull being driven through a casino.
The Grand Prix is certainly set to be one of glitz, glamour and plenty of flashing lights, with part of the circuit to feature the famous Vegas strip.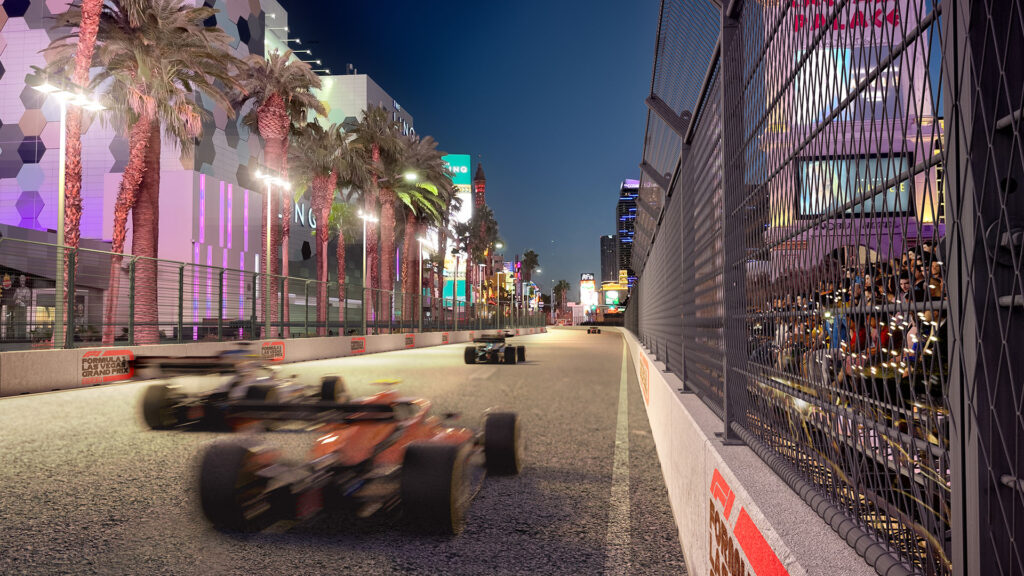 READ: Daniel Ricciardo makes psychologist revelation
To no surprise, though, this is all coming at a cost, and quite a steep one as well.
The first batch of tickets that were released revealed that fans will have to pay $500 for the average three-day pass, with hospitality passes near the paddock costing around $10,000.
Next year's race looks set to be perhaps the most expensive for fans in the sport's history, with it being known that MGM Resorts International plans to put packages worth $100,000 on sale.
This has understandably received some backlash, with many believing that the average fan is being priced out of attending.
Article continues below
This isn't a concern, though, for Las Vegas GP chief commercial officer Emily Prazer, who isn't surprised to hear that some will be set to spend an astronomical sum to attend.
"The perception of the $100,000 statement is probably based on the ultimate F1 race experience that may be put together for casino whales that are willing to come in and lose millions of dollars that weekend," said Prazer, speaking to The New York Times.
Hotel prices are already another issue, with prices already skyrocketing ahead of the event, with a standard room in Caesars Palace plus a standard three-day ticket to cost around $7,000.
Prazer believes that everybody will find "something" for them in Las Vegas and remains unworried over the hiking prices.
"The thing about Vegas is you've got the really low end and really high end," added Prazer.
"There is something for everybody.
"And there are 150,000 hotel rooms versus Singapore, where there are materially less, and all in the place where the race location actually is.
"I'm not as worried about that as I think some are."
There is undoubtedly more pressure on Prazer to deliver than there usually is for commercial officers, given that the sport is selling the tickets and promoting the event themselves.
Prazer revealed that her "biggest stress" is ensuring that the event delivers what is expected from it, something it certainly looks set to do.
READ: 'That is the big question': Haas boss reveals how they will decide Mick Schumacher's future
"F1 has not sold tickets before, it has not promoted an event before," said Prazer.
"It's meeting the expectation because this event is being positioned in a certain way, not just by F1, but the media.
"The level of expectation on what we are delivering needs to happen, so my biggest stress is making sure we do that."