Ferrari are expected to make some alterations to the electrical components in Charles Leclerc's power unit ahead of the British Grand Prix next month, according to a report by La Gazzetta dello Sport.
The new technical regulations mean that development on the Internal Combustion Unit [ICE] is frozen until the end of 2025, and the electrical components will also be frozen halfway through the year.
This means that the electrical parts are "the only (power unit) area where improvements can still be made under the FIA regulations."
READ: Gasly 'a bit sad' with AlphaTauri's pace in 2022
However, in the interests of fairness, alterations will still be permitted if reliability is a concern, as it was for Leclerc after the Spanish Grand Prix when he retired from the lead.
Due to the amount of races that certain parts have to last as per the regulations, Ferrari would risk incurring a penalty if they made the reported changes before Silverstone.
The Monegasque also lost victory in Monaco having started from pole after a series of errors from his team strategically saw him finish fourth as Red Bull's Sergio Perez won the race.
However, the meetings leading up to this weekend's race in Baku have been positive, and he believes that they have worked out the reasons for the misjudgements that cost him a win and even a podium at his home race.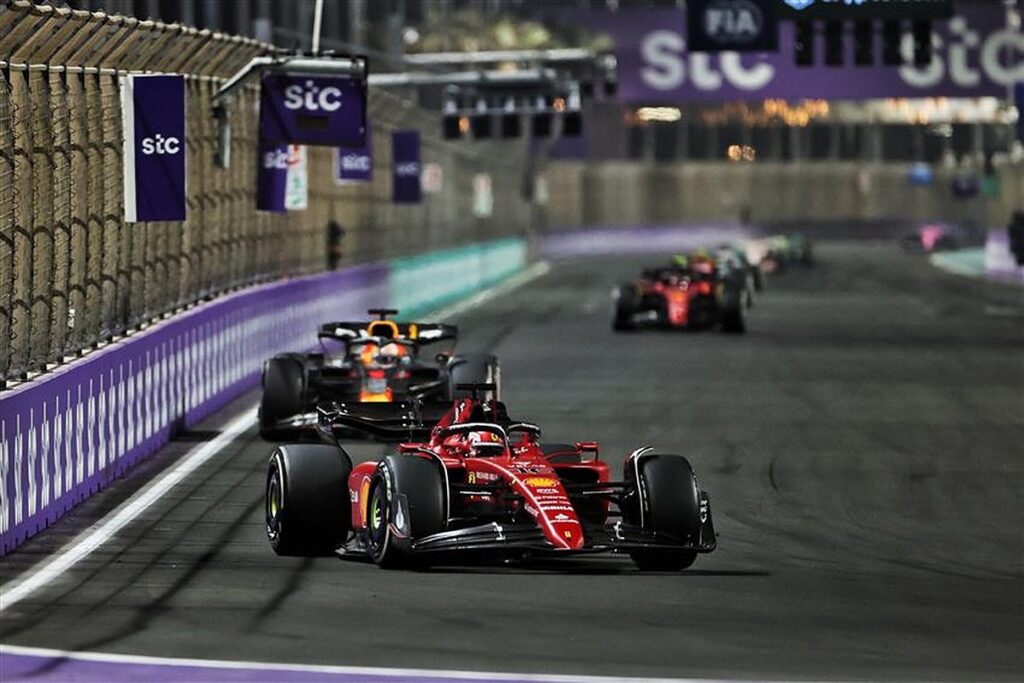 READ: 'It would be completely wrong': Binotto takes the pressure off of Ferrari ahead of Azerbaijan GP
Article continues below
"It was good," he said ahead of the Azerbaijan Grand Prix weekend.
"We basically analysed the full process of taking that decision or those decisions that were the wrong ones at the time and I think we… I mean I'm sure we found the reasons, and this is what give me the confidence for the future.
"We always go through this process after every race, this meeting was probably a bit longer because of the nature of the race.
"But we found the reasons why we did the mistake and this is what matters the most to me, so now we will be stronger and hopefully, starting from this weekend, we will do everything perfect and get the points that we want."
The 24-year-old topped the second free practice session in Azerbaijan ahead of Perez after finishing the first session in second behind the Mexican.
Perez, who has typically always enjoyed the streets of Baku, is looking to apply more pressure to Leclerc in second and team-mate Max Verstappen in the lead of the Drivers' Championship after his victory in Monaco put him 15 points behind the reigning champion.