Mattia Binotto has had a significant amount of pressure on him in recent weeks, with fans becoming disgruntled at Ferrari's tactical blunders that cost them a shot at the 2022 championship.
Charles Leclerc was reportedly not even on speaking terms with his boss by the time the season came to a close, with the Monegasque driver seeing his chances at a first drivers' championship disappear as both team and driver errors cost him a number of victories.
The Scuderia will now be looking for a new team principal to lead the team to their first constructors' championship since 2008, after the team announced earlier this week that they had accepted the resignation of Mattia Binotto.
The Swiss was promoted to the role in 2019, having been a part of the Ferrari setup since 1995, working in the engine department before making the step up to team principal.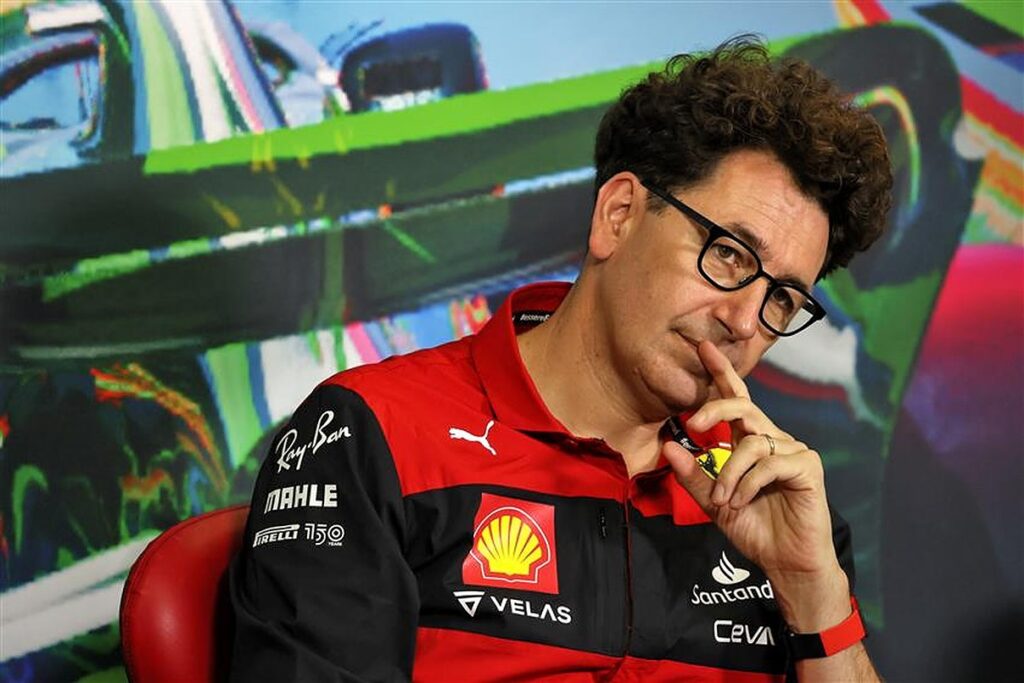 READ: Mattia Binotto wasn't on speaking terms with Charles Leclerc
It has been rumoured that Ferrari will adopt a different approach when looking for Binotto's replacement, scrapping the tradition to promote from within at the team look to enter 2023 with a clean slate.
Laurent Mekies was rumoured to be a candidate for the vacant team principal role, having served as Binotto's second in command and developing a strong understanding for how operations run at Ferrari, but it now seems that he is no longer in the running for the role.
It has been suggested that Ferrari do not see the benefit in replacing a failed team principal with a man who worked as a major part of their shortcomings last season, and learned almost everything he knows about the role from Binotto himself.
The current favourite for the position is now Alfa Romeo's Fred Vasseur, with the German rumoured to be promoted from Ferrari's partner team in the coming weeks, with the team impressed with his dealings at Alfa Romeo.
Article continues below
READ: Fernando Alonso makes retirement admission as he reveals post-F1 plan
With Sauber set to be taken over by Audi ahead of their 2026 F1 debut, it remains to be seen whether Vasseur would ditch such an excited project for the poison chalice that is the team principal role at Ferrari.
The team have a fast car and an exciting driver pairing of Charles Leclerc and Carlos Sainz, however the Scuderia just cannot seem to topple the recent dominance of Red Bull and Mercedes.
Binotto will remain with Ferrari until the end of 2022, giving Ferrari a month to secure a replacement before the Swiss departs.