Ferrari have made some bold choices in the design of their 2022 car as they seek to capitalise on the new regulations next season, according to reports.
This year's cars are set to generate less downforce in a bid to allow cars to follow more closely, thus allowing for better wheel-to-wheel racing.
The new machines will also sport 18-inch tyres and will see the return of the ground effect to Formula 1.
A model version of the car that will be used in 2022 was displayed at the British Grand Prix in July, and it was the first opportunity for the drivers to get up close and personal with what they will be racing with.
READ: McLaren CEO accuses some teams of trying to raise budget cap by 'ridiculous amount'
Ferrari's entry for 2022 though is said to look a little different to the model that was showcased last year.
They are reported to have opted for a "more aggressive nose design" than was originally seen on the dummy car, according to Formu1a.uno.
The Maranello outfit's suspension on their new challenger is also distinct, going against the grain of what we have traditionally come to expect in recent years.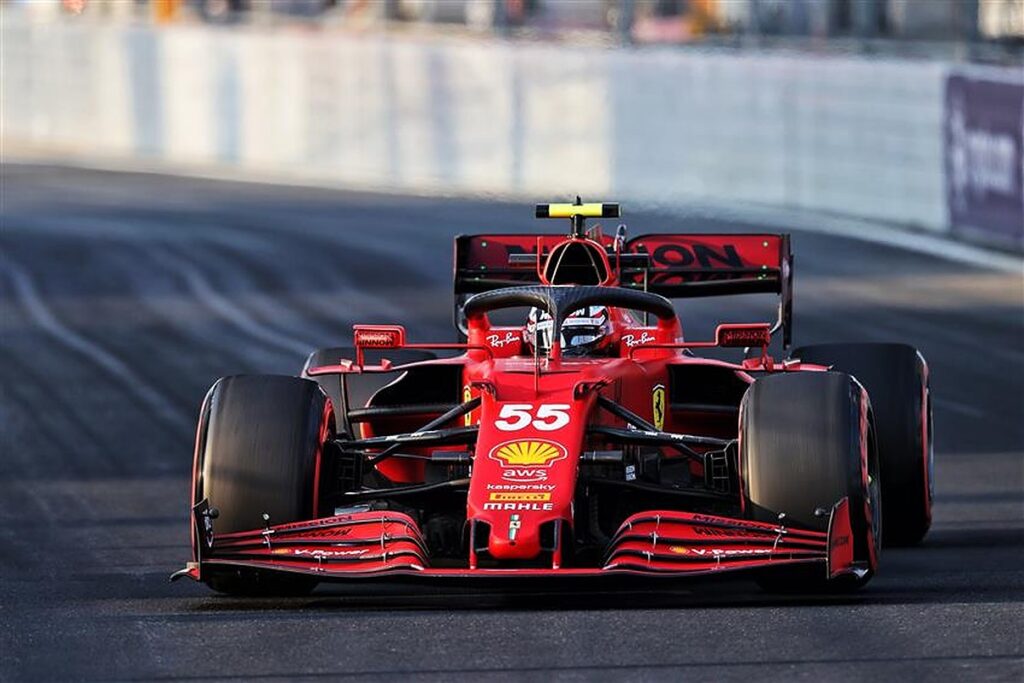 The consensus is that they will utilise "pull-rod configuration on the front suspension," which will be "in stark contrast to the push-rod suspension geometry seen on the previous single-seaters."
Article continues below
Those of a technical persuasion in F1 believe that Ferrari's decisions have been "largely directed by aerodynamics."
"The pull-rod configuration allows the flow to be redirected towards the bottom of the car and straight into the cooling inlets, which should also be lower, all matched by a more compact rear end thanks to the cooling 'gills' allowed by the new regulations," explained Formu1a.uno.
It has also been suggested that McLaren are looking at similar design philosophies on their 2022 car.
READ: Vettel could join Mercedes if Hamilton retires after 'rigged' Abu Dhabi GP – Schumacher
While Mercedes recently posted a fire-up video of their new car on Twitter, Ferrari are keeping their cards typically close to their chests.
Team principal Mattia Binotto has, however, promised "lots of innovation" out of Maranello going into the new season.
Sporting director of the Scuderia, Laurent Mekies, maintains that the team are not getting ahead of themselves in anticipation of improved performance.
"You would need to be very naive to think it will be easy to close the gap [to Red Bull and Mercedes]," conceded the 44-year-old.
The Frenchman is unconvinced that Ferrari will be able to offset the performance deficit that comes with the new cars, and then close the gap to Mercedes and Red Bull all in one winter.
"Because ultimately, you still have to close the gap. Even us, we look at the 2022 car numbers compared to where we are, and if compared to where we are is X number of tenths slower to these guys, we need to get that gap plus the gap to them," he explained.
Ferrari ended the 2021 Constructors' Championship in P3, beating McLaren to the top three in the final round in Abu Dhabi.
Carlos Sainz and Charles Leclerc managed five podiums between them last season, and Binotto has expressed his desire to discuss a new contract with the Spaniard following a tremendous first year with the Scuderia.
Follow us on Google News to never miss an F1 story