George Russell affirmed that helping Zhou Guanyu after their crash at the British Grand Prix was the only correct thing for him to do.
Russell collided with Pierre Gasly off the start at Silverstone, and his Mercedes went into the back of Zhou's car, flipping him upside-down as he hurtled towards the gravel trap.
The Alfa Romeo dug into the bed of stones and flipped over the barrier, colliding with the fence behind it.
The car was trapped in between the wall and the fence, so Russell leaped out of his car and ran over to help Zhou and call for further assistance.
Thankfully, the Chinese driver was able to clamber out and walk into an ambulance to be taken to hospital for checks, but when Russell returned to his car, it would not restart.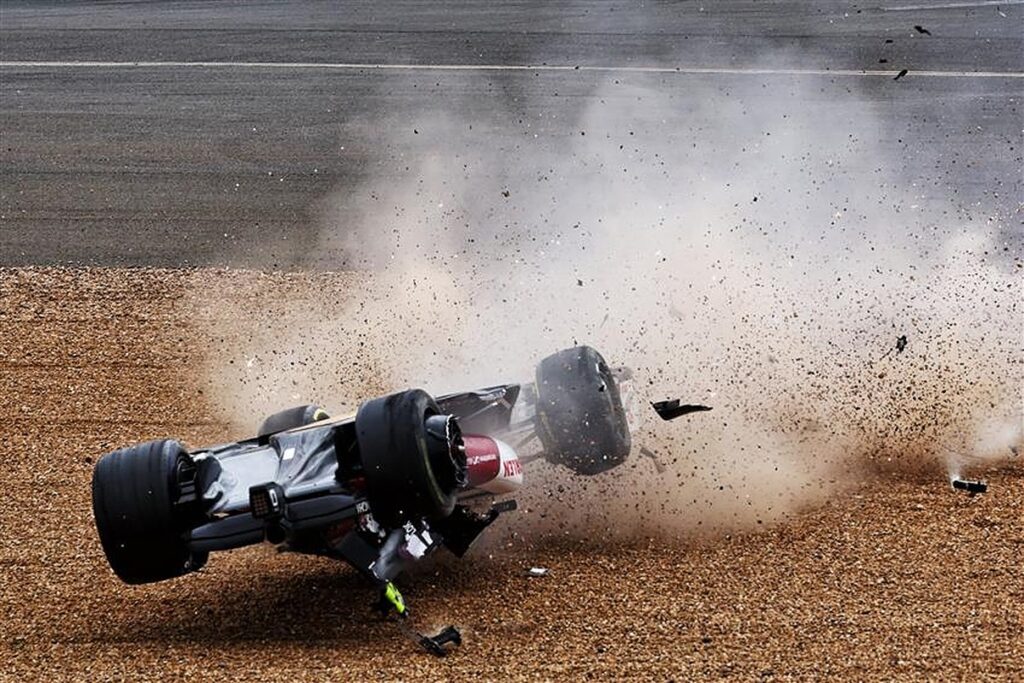 READ: Lando Norris doubles down on George Russell claim
This put him out of the race as the car had not been returned to the pit lane under its own power, so it sadly spelled the end of the Briton's day, but he does not regret leaving his car to help out his colleague.
"It was just a natural reaction for me to do," said Russell in the press conference ahead of the Austrian Grand Prix.
"That the race was red-flagged and seeing such a horrific incident.
Article continues below
"For me it was horrifying to see him trapped in there, literally not being able to get out of the car.
"He was obviously fine and I could see he was moving.
"You are in there pretty tight and when you have a tyre wall on top of you and your head blocking your exit upside down, it's a horrible position to be in.
"I think from every disaster there are improvements that can be made, and hopefully the gap between the catch fencing and the barrier can be resolved. It wasn't nice for sure."
Russell was asking FIA technical delegate Jo Bauer to be allowed back into the race but, because it had been on the back of a flatbed truck, he was not allowed to resume.
"I thought at the time my car was game over and it wasn't," he explained.
"It just adds to the emotion because we could have probably got going again and probably scored a strong result."
Russell was praised for his sportsmanship by IndyCar and former Formula 2 driver Callum Ilott, who recalled a karting incident in which the Mercedes driver helped him out.
READ: Lewis Hamilton handed championship boost as Mercedes to introduce 'invisible' upgrade
"The first time I flipped a go kart, George Russell stopped on track to lift it off of me. He's always been a good egg since day 1, great role model for anyone," he said on Twitter.
Russell's non-finish in Silverstone was both his and Mercedes' first of the 2022 season.