Ferrari team principal Mattia Binotto was left with questions after the Canadian Grand Prix as to the technical directive (TD) that was introduced by the FIA.
The governing body acted on the feedback from Mercedes pair of George Russell and Sir Lewis Hamilton at the Azerbaijan Grand Prix, when both suffered from a dangerous amount of bottoming.
McLaren have generally not experienced the problem of either "porpoising" or bouncing this year, but even Daniel Ricciardo noted after the race that he was "rattled" by the oscillation.
READ: Leclerc enjoyed 'fun' end to Canada GP after DRS train frustration
The FIA therefore brought in a metric that will determine how much bouncing is too much bouncing, and any team that goes over that limit will be asked to raise their ride height.
Therefore, in theory, every team might be asked to raise the height of their cars, which would affect their performance in the corners.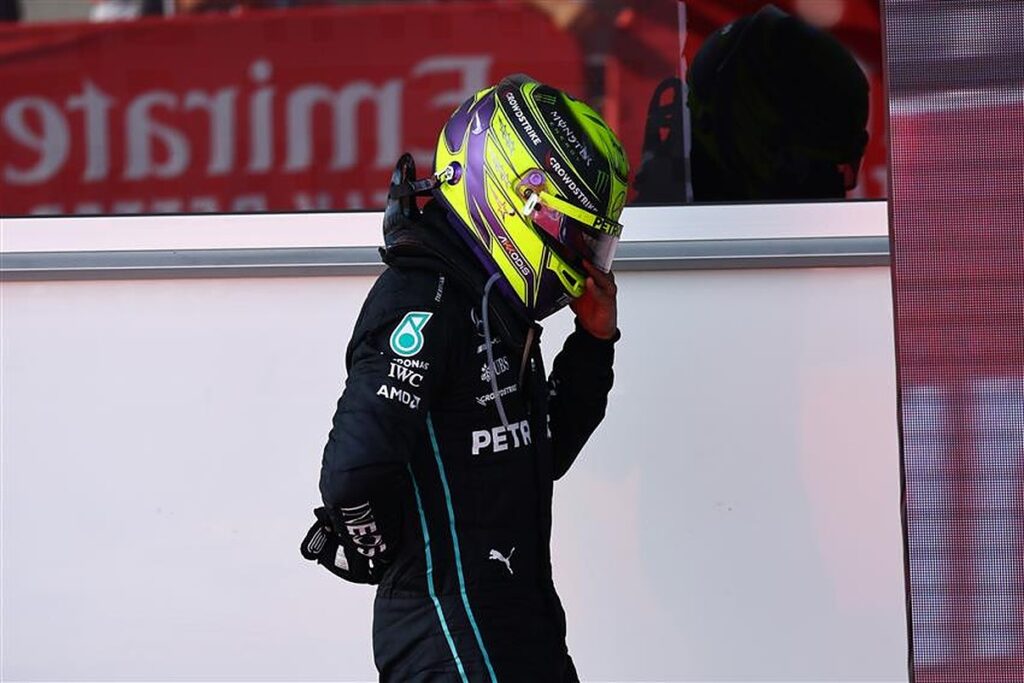 For different teams, different quantities of oscillation are safer than for others depending on the design of the chassis.
For instance, Ferrari themselves have experienced the phenomenon, but neither their performance nor the safety of Carlos Sainz and Charles Leclerc has been a particular issue so far.
Therefore, the feeling between Red Bull and Ferrari – the two teams currently faster than Mercedes – is that they are being hindered in an attempt to help Mercedes climb back up having slipped under the new technical regulations.
Article continues below
Binotto is unhappy about this, because technical directives are designed to serve as a reminder of the regulations, not to change them.
"For us it's that technical directives are not applicable," he told the Race.
"It's something we mentioned to the FIA, the reasons they are not applicable is that a TD is there to clarify regulations or to somehow to address policing, but a TD is not there to change the regulations.
"You cannot change the regulation through a TD and that's governance."
The directive was introduced because of safety concerns but, irrespective of this, a change of regulations, except in cases of Force Majeure, must be approved through consultation.
"Even on safety grounds, what can the FIA do?" Binotto rhetorically asked.
"It's to first have a consultation with the TAC [technical advisory committee], change the regulations and go straight to the world council for a formal approval of the change the regulations without having the approval of the teams on safety grounds.
READ: 'It's against the regulation': Alpine boss warns Mercedes upgrade could be 'protested'
"But you do not change the regulations with a TD. So that's why we sent that to FIA, for us these TDs were not applicable.
"As a matter of fact, I think that they have been issued by mistake, I think first the metric has not been applied.
"The extra brackets have been not fitted in any car for the weekend. So a big noise for nothing."
The Italian, in general, accepts that changes may have to be made in the future to counteract "porpoising" and bouncing, but says that his team have it fairly well under control.
"Porpoising, it's something that we need to tackle for the future and try to reduce it, and we need to do that through maybe technical change," explained Binotto.
"In saying that, to date it has not been such an issue.
"It's track related. I think the cars are developed; they will be developed as well.
"It's a technical issue that needs to be discussed and how we do that, I think for me it's an open question."
Max Verstappen took victory in Canada ahead of the Ferrari of Carlos Sainz, while Hamilton ended up in third for Mercedes.