A new diffuser is among the changes that Ferrari are making to their F1-75 at this weekend's Spanish Grand Prix as they look to improve the straight-line speed of their 2022 challenger.
Ferrari plan to amalgamate different parts that they have been testing in recent rounds of the championship, including the new "skids" they brought to the Miami Grand Prix.
The floor they used at the controversial tyre test in Imola was the same one that they had already used in pre-season testing in Barcelona, but changes have now been made after they managed to cross reference its performance, and the floor in Spain should now be the optimum version of it.
READ: Wolff praises 'rational' Russell alongside Hamilton at Mercedes
They are also installing the diffuser used by Charles Leclerc in the first practice session in Australia, which was designed to work collaboratively with the ground effect aerodynamics to improve the Scuderia's performance on the straights.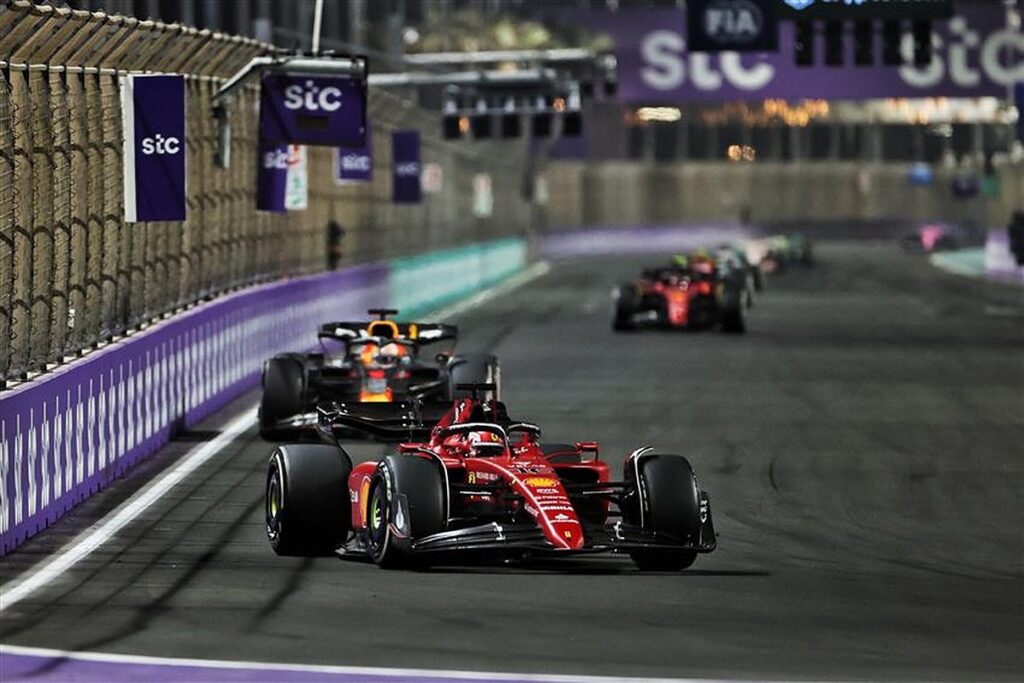 Naturally, this diffuser will be more effective now that they have the improved floor to go with it, and this coupled with the skids is anticipated to reduce the level of "porpoising" Leclerc and Carlos Sainz have been experiencing so far this year.
Red Bull, meanwhile, are aiming to get to within an estimated 3kg of the 798kg weight limit with an incredible 7kg drop their latest upgrade, which includes a new floor and different cooling systems, which they have reportedly managed to switch around with compromising their effectiveness.
Their adviser Dr Helmut Marko confirmed that they would get closer to their target, but would not reach it just yet.
"We plan our updates in such a way that we always lose weight with each update, because unfortunately we still haven't reached the minimum weight and we won't quite reach it with the next update either," he said.
Article continues below
The Austrian described suggestions that the team have gone through the majority of their development budget this year as "nonsense," but confirmed that the $140 million are proving challenging for every team as they seek to spread their expenditure over damage, travel, development and more.
"It's true that the increased logistics costs are a problem. But it's not just us, it's Ferrari and all the other teams," he explained.
Ferrari boss Mattia Binotto confirmed, meanwhile, that the first major batch of changes are on their way for the Scuderia this weekend.
"In the next races it will be at least our turn to try to develop as much as we can the car by introducing upgrades," he said.
"I think it's not a surprise that we may have a package in Barcelona which will be important for us.
READ: Leclerc and Binotto comment on Ferrari's upcoming aero upgrades
"As usual I hope that the package we are introducing is working as expected in order to try to catch up the current gap we've got compared to the Red Bull."
Leclerc and Max Verstappen have won all of the first five races between them in 2022, but the Dutchman's three victories have been intertwined with reliability failures that have helped the Maranello side to a six-point advantage at the top.