Fernando Alonso claimed his best result of the 2023 Formula 1 season on Sunday at the Monaco Grand Prix after claiming second place; however, he made sure to get a brief taste of the view from the top step of the podium.
Alonso put up a valiant fight at the Circuit de Monaco but simply didn't have the pace to beat reigning World Champion Max Verstappen, who secured his fourth win of the year.
The Spaniard made a solid start to the race and remained in second throughout, with his pace having been better than those behind.
Aston Martin did essentially give Verstappen a free pit-stop in the latter stages of the race though, by pitting Alonso for Medium tyres when a late downpour started to make the track conditions treacherous.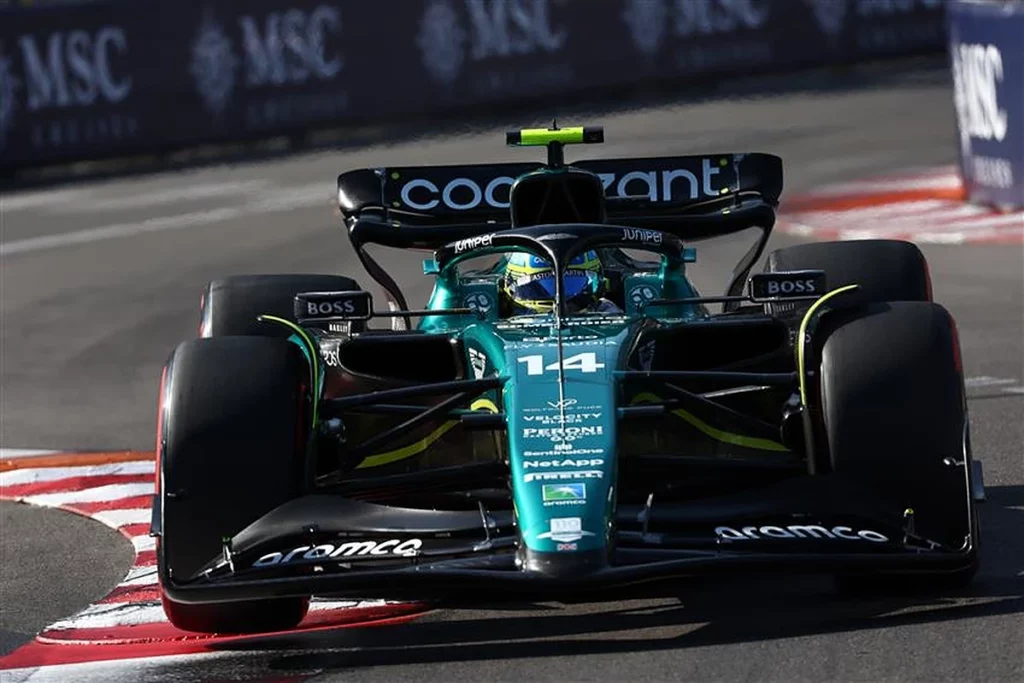 Want to work in Formula 1? Browse the latest F1 job vacancies
It was certainly a bizarre rain shower, with only a few corners having become wet when Alonso ditched his Hard tyres for a set of Mediums.
On his out-lap though, the rain intensified and began to cover the entire circuit, meaning Alonso returned to the pits immediately for Intermediates.
Verstappen didn't pit prior to the rain so was able to switch straight from his initial set of Medium tyres to the Intermediates, meaning he made a pit-stop less than Alonso.
This allowed him to build his lead to over 28 seconds, something which saw him cruise to his 39th career victory.
Article continues below
Alonso was seemingly pleased to have finished second despite having viewed Monaco as his best chance to return to winning ways, with his last victory having come back in 2013.
He briefly put a foot on the top step of the podium when the rostrum photograph was taken, perhaps as a sign that he will end his winless streak.
Ending his streak simply wasn't possible on Sunday, with Alonso having admitted that he "didn't have a chance" of beating Verstappen.
"I think we didn't have a chance, to be honest," Alonso admitted, as reported by PlanetF1.com.
"I think we were brave on the strategy: it's not normal that you start on the first row of the grid and you choose the hard tyre, trying to do the opposite of the leaders.
READ: Fernando Alonso infiltrates Max Verstappen's camp
"And that shows the commitment from the team and how aggressive everyone was in Aston Martin, trying to get the win.
"We knew that it was some downside that the strategy we could have ended-up maybe P5, P6 or something like that, out of the podium. But this morning, we discussed it and we said we've had couple of podiums this year so we go for all or nothing, we start on the hard tyre.
"And we didn't have the pace. That was the only problem we had in the race. I think the strategy was good. The medium tyre was behaving surprisingly good in our opinion. We were hoping for more graining or bigger degradation and Max was able to drive 50 laps on an amazing pace, and that was the reason why he won the race. Not because the strategy: he was just faster than us."