Fernando Alonso was truly in the hunt for his 33rd Grand Prix victory around the streets of Monaco, as the Spaniard took the fight to Red Bull's Max Verstappen.
While the Aston Martin driver had a shot at challenging Verstappen for the lead at one point, a strategy decision guaranteed victory for the Dutchman.
With the weather beginning to turn, Aston Martin brought Alonso into the pits to fit Medium tyres but quickly realised their mistake as he exited the pits.
At the end of the following lap, Alonso returned to the pits to switch to intermediates, following the rest of the field that had begun to make the change.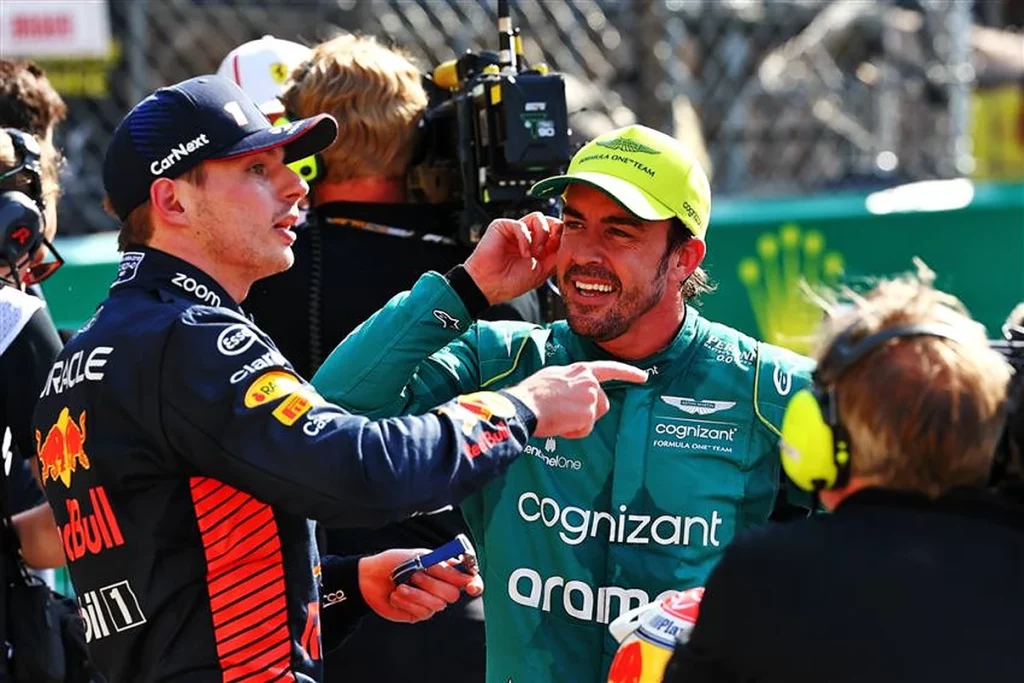 Want to work in Formula 1? Browse the latest F1 job vacancies
Despite having to pit twice in two laps, Alonso believes that Aston Martin made the right call based on the information they had available at the time.
"For me, it was very clear that the track on the lap we stopped was completely dry, apart from Turn 7 and 8. It was completely dry for 99 percent of the track, so I stopped for dry tyres," Alonso said.
"The weather forecast [said] it was small shower. We had a lot of margin behind us to put the dry tyres [on] and, if necessary, the Inter tyres."
Those critical seconds spent in the pit lane sealed Alonso's fate, as the rain intensified across the entire circuit.
Article continues below
"Maybe it was extra safe, I don't know. But that minute and a half that it took to go through Turns 5, 6, 7 and 8 again, it changed completely.
READ: Lando Norris swears at Charles Leclerc
"So the out-lap on the dry tyres, it was very wet when I go through those corners, but the lap that we stopped, it was completely dry."
Alonso eventually finished in P2, taking his fifth podium of the season, having gone longer by choosing to be one of the few drivers to start on the Hard tyre.
Unfortunately, even without their straight line speed advantage, Red Bull were unstoppable once again with Verstappen continuing their 100% win record this season.