Two-time World Champion Fernando Alonso revealed after the Miami Grand Prix that he apologised to Aston Martin during the race, after he made a comical error over the team radio.
Sunday was another exceptional day for the 41-year-old, who claimed the final step on the podium for the fourth time this season.
Whilst finishing in the top two continues to elude him, Alonso was comfortably the next fastest driver behind the mighty Red Bull duo.
As a result, he actually endured a pretty lonely afternoon at the Miami International Autodrome; however, this didn't stop him from making a blunder over the radio.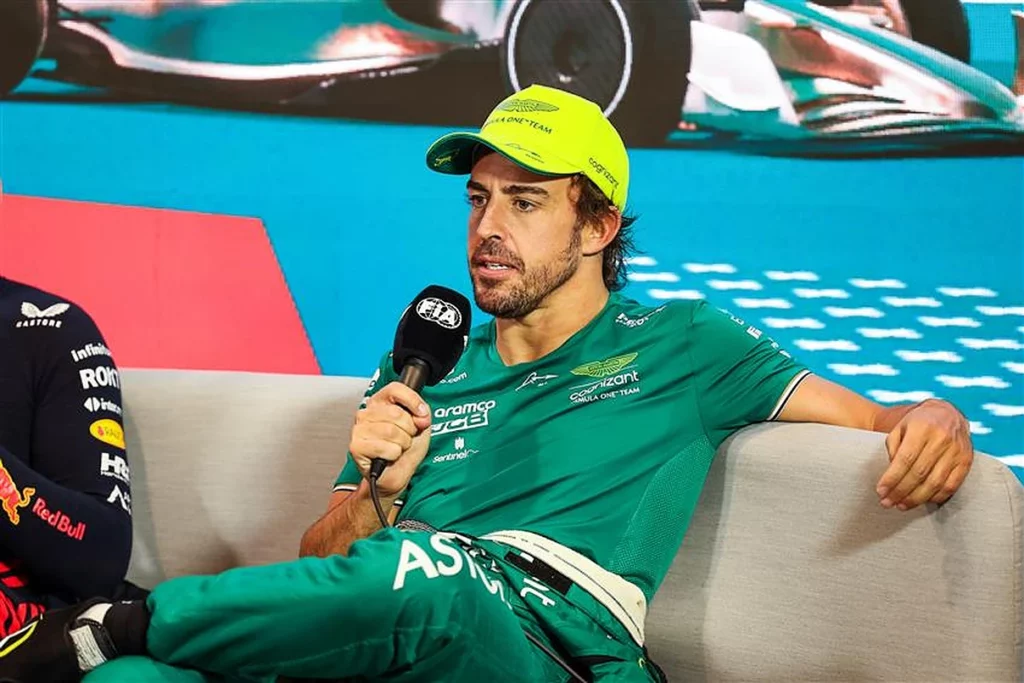 Want to work in Formula 1? Browse the latest F1 job vacancies
During his opening stint on the Medium compound, Alonso seemingly asked to pit 12 laps earlier than planned, something which wasn't actually possible.
"Plan A minus 12," Alonso stated over the team radio.
Alonso shared after the race that the radio message made the Silverstone-based team laugh, given that it "was not possible to do minus 12".
"No, I had Plan A and Plan B and I mixed them up, [so] minus 12 was not what I meant," he told Sky Sports F1.
Article continues below
"I said sorry a few seconds later, they understood because they were laughing. It was not possible to do minus 12 because we had already passed that lap."
Putting the comical blunder to the side, Alonso proved once again that Aston Martin's package is arguably the second best on the grid, with him having comfortably beaten both drivers from Mercedes and Ferrari.
Catching Red Bull remains his target, though, with Alonso feeling confident that himself and the team are only going to get "stronger and stronger" as the season develops.
READ: Helmut Marko brutally ridicules Charles Leclerc
"At the moment it is hard to keep them behind," said Alonso.
"It has been much better than expected (the season). We have been to a few circuits now with different layouts and characteristics, better weekends and worst weekends. This one was quite tricky because we started off the pace and we only went back in the game in qualifying.
"I think the team is just growing in every area and we are stronger and stronger. It feels good."