Ex-Formula 1 driver Felipe Massa has revealed that working with Fernando Alonso at Ferrari was "quite difficult", with the Brazilian admitting that the Maranello-based team were "splitting in the middle" when the Spaniard was there.
During his eight-year spell at Ferrari, Massa raced alongside an elite line-up of team-mates, including, Alonso, Kimi Raikkonen, and seven-time World Champion Michael Schumacher.
The Brazilian was partnered by Alonso at the Italians for four years, before he decided to move to Williams in 2015.
Looking back on his relationship with Alonso and his overall career at the pinnacle of motorsport, Massa believes the double World Champion was "for sure" his most challenging team-mate to work with.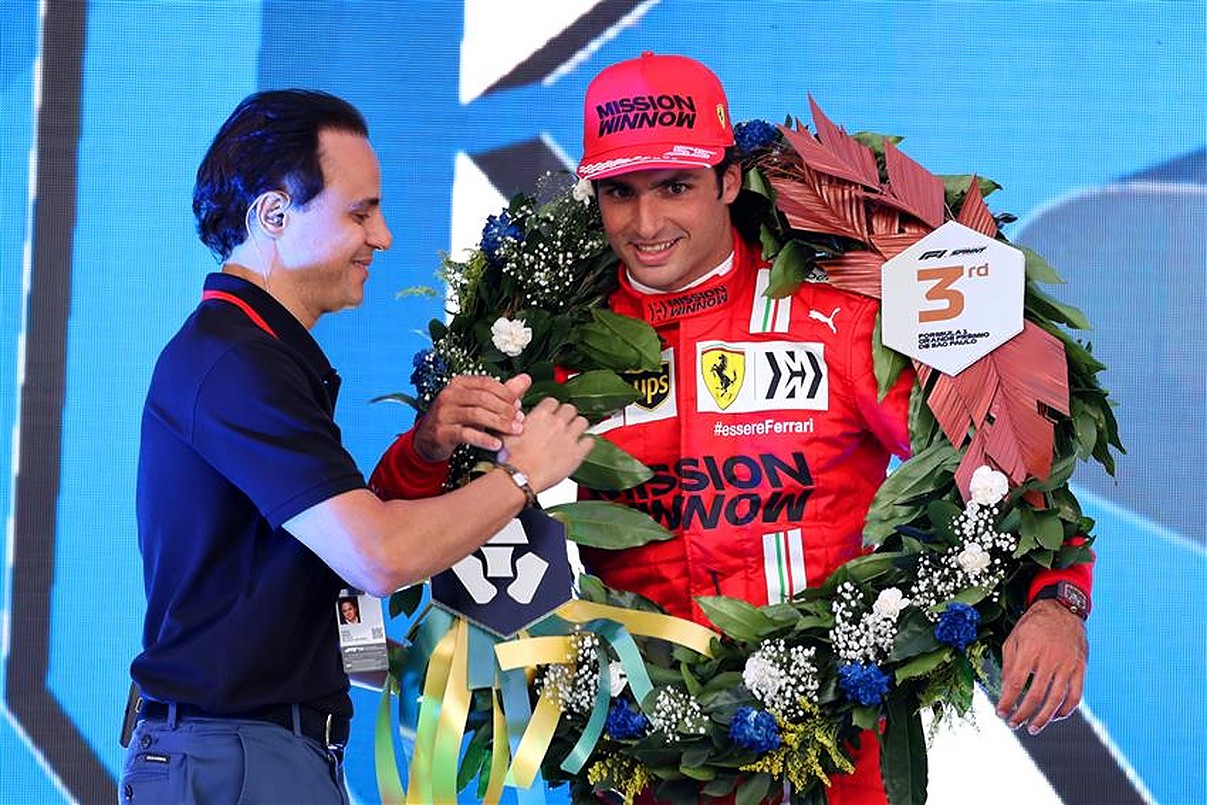 READ: Sergio Perez warned that missing a single race could end his career as Daniel Ricciardo lurks
"Yeah, yeah, for sure. He was an amazing driver, there's nothing more you can say there, but it was quite difficult to work together inside the team. Actually, the team was splitting in the middle," Massa told Polish news outlet Swiatwyscigow.
"And in the end, it was not good for the result of the team. And also, for me, I didn't feel strong enough to work, to make the team listen to me. That was quite hard. But anyway, it was also some learning around as well."
Excluding 2008, the year when Massa was beaten by the smallest of margins to the title by Lewis Hamilton, the 41-year-old was regularly beaten by whomever was alongside him.
Whilst he was beaten by Raikkonen, Alonso and Schumacher, during his Ferrari days, the Brazilian rates his time alongside the father of Mick Schumacher as a "great experience", one he "learned a lot from".
Article continues below
"It was a great experience," Massa declared.
READ: McLaren not 'too scared' about Oscar Piastri
"It was a great time to be able to be team-mates with Michael Schumacher. I learned a lot from him. He was an amazing driver. The way he was working… We were very close as well. In the end I was lucky to be part of that experience."
Since retiring from Formula 1 at the end of 2017, the brilliant Brazilian has been competing in stock cars in his home country, meaning he is always close to his family.
Massa has admitted, though, that he'd love to return to Europe to compete in the legendary Le Mans 24 Hours but that he wouldn't be able to commit to a full season of the World Endurance Championship.