In a sport where legends are made and records are broken, the debate over who holds the title of the "Greatest of All Time" (GOAT) in Formula One continues to rage on.
Max Verstappen, despite an incredible run of 10 consecutive Grand Prix victories, finds himself in a constant battle to topple his rival Lewis Hamilton and claim the coveted GOAT status.
Verstappen's journey to GOAT contention began with an epic duel against Mercedes' ace, Lewis Hamilton, in the 2021 season.
In a stunning turn of events, Verstappen clinched the world title on the final lap of the last race on the calendar, marking the start of what seemed like a power shift in the sport.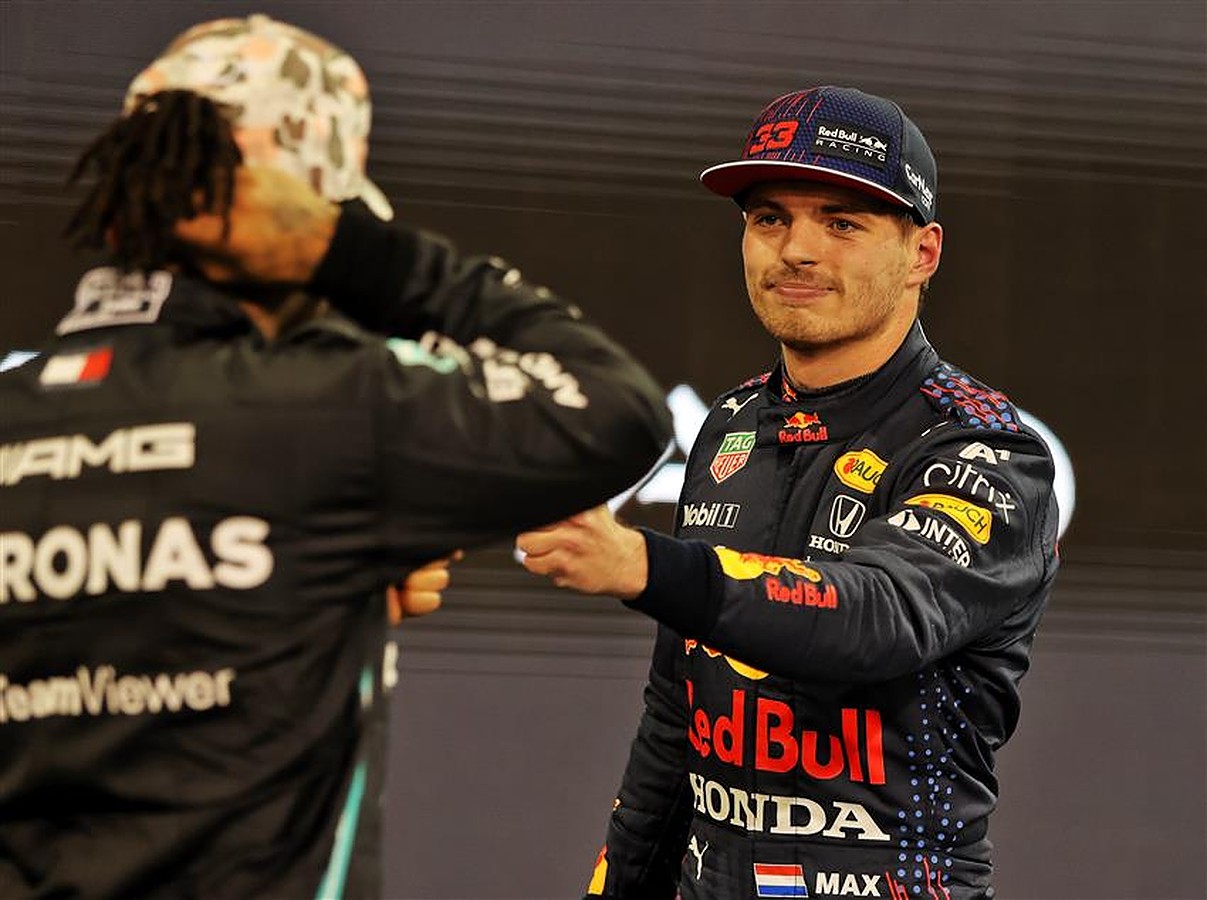 Want to work in Formula 1? Browse the latest F1 job vacancies
Since then, Verstappen and his Red Bull team have maintained their dominance, while Hamilton has faced struggles, including a loss of form and frustrating technical issues that have hindered his race performance.
However, a recent poll revealed that fans remain steadfast in their belief that Hamilton holds the GOAT mantle.
An overwhelming 49 percent of respondents in the poll sided with the seven-time world champion, favouring him over legendary figures in Formula One history like Michael Schumacher, Ayrton Senna, Sebastian Vettel, and Alain Prost.
These fans are not easily swayed by Verstappen's recent success, suggesting that Hamilton's legacy remains firmly intact.
Article continues below
Moreover, 64 percent of the poll participants expressed the opinion that Verstappen will never ascend to the status of F1 GOAT, indicating a strong conviction in Hamilton's enduring dominance.
Verstappen, however, remains unfazed by the doubts and insists that those who question his achievements over the last two years are not true fans of the sport.
In a candid statement, the two-time world champion stated, "Honestly, I have zero interest in that.
"For me, it was just we got beaten in a very clear way. I don't think about what is good for Formula One.
"I don't think it's necessarily bad what was happening to Formula One because we were just better than everyone else."
He continued, "And if people can't appreciate that, then you're not a real fan. But that's how it goes.
READ: Mercedes break silence on Lewis Hamilton team orders theory
"That's why I was also super relaxed about it because we didn't perform [at the Singapore Grand Prix] and other people did a better job than us.
"Then, of course, they deserved to win.
"They shouldn't win because people say it's boring that we are winning."