Fans at the British Grand Prix took the opportunity to nab some memorabilia from the Silverstone Circuit after the completion of the race weekend.
At the end of the race on Sunday, the fans are all allowed onto the track to check out the circuit and enjoy the sights of the Towcester venue up close and personal.
It brings the spectators closer than ever, and it is a privilege to be able to venture out into the parts of the racetrack where 50 of the best drivers in the world have been doing their thing throughout the weekend in F1, Formula 2 and Formula 3.
It is also a chance for the cheekiest among the fans to take home some souvenirs, and some of them did just that.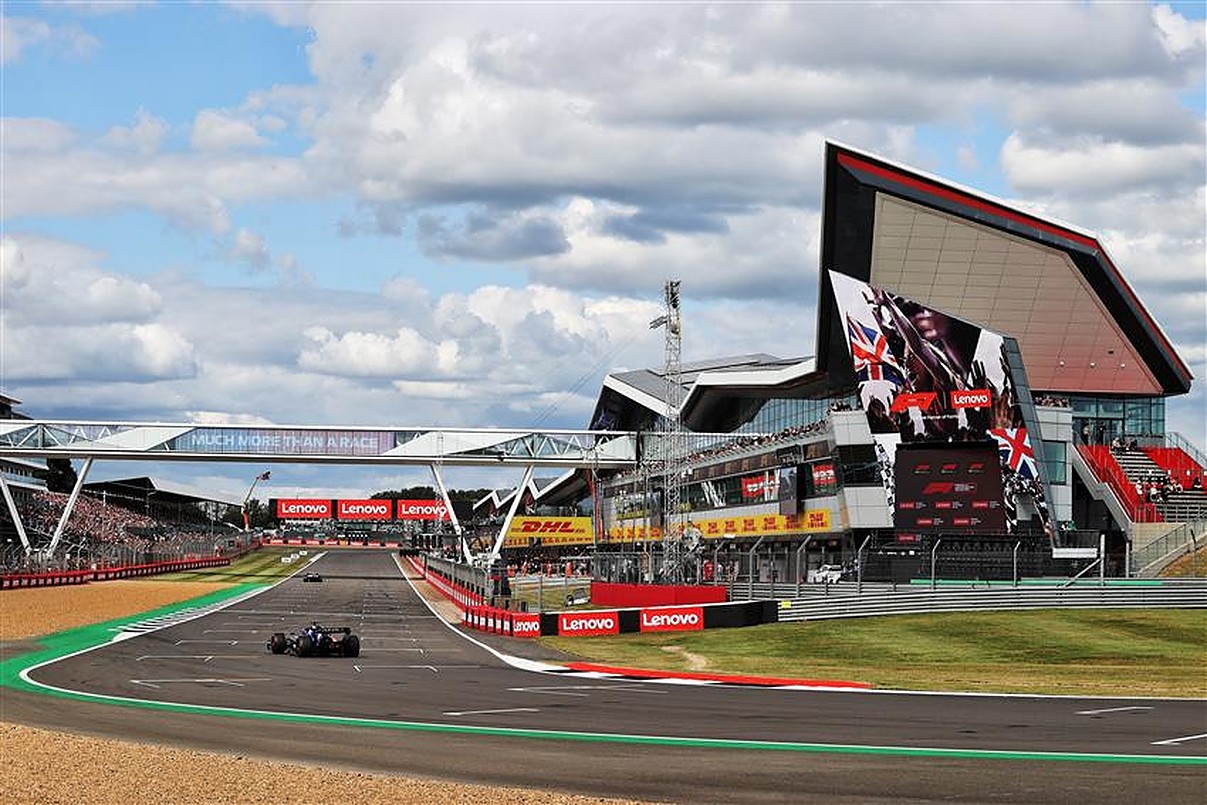 READ: Sergio Perez slams driver salary cap proposal after horror Zhou crash
One was seen with a 100-metre marker board, while a Heineken 0.0% and a Crypto sign were also claimed.
Two others brilliantly took another sign and used as a sledge as they slid down one of the grass hills.
Carlos Sainz ran out as the winner of the race for Ferrari have taken his maiden pole position on Saturday, taking the lead from team-mate Charles Leclerc after, bizarrely the team failed to pit the Monegasque under a late Safety Car.
READ: Ferrari warned 'the Leclerc situation is exploding'
Article continues below
Sergio Perez, who had made contact with Leclerc on the opening lap, was forced to pit for a new front wing, but he recovered to finish second ahead of Sir Lewis Hamilton, who also took advantage of Ferrari's mistake to pass Leclerc.
The 24-year-old wound up in fourth ahead of Fernando Alonso and Lando Norris while Max Verstappen, who took extensive damage to his floor on a piece of debris, finished seventh with a wounded Red Bull.
He held off the Haas of Mick Schumacher, who finally scored his first-ever points in eighth, with Sebastian Vettel and Kevin Magnussen rounding off the points.
After the scary crash at the start which sent Zhou Guanyu over the barrier and into a fence, the Chinese driver escaped unharmed, as did Alex Albon, who was also taken to hospital for precautionary checks having been caught up in the chaos.
Sainz is the 112th winner in the history of Formula 1.