Formula One managing director Ross Brawn has confirmed that he plans to put an end to team bosses contacting the race director during races following a controversial 2021 season.
Humour and frustration ruled the recent Formula 1 season in equal measure, as Mercedes team principal Toto Wolff and Red Bull's Jonathan Wheatley persistently got in touch with Michael Masi during grand prix in a bid to influence his decisions.
It brought us enormously entertaining lines such as "I don't check my emails during the race" at Silverstone, while causing immense dissatisfaction as Masi seemed to lose control of several grand prix in 2021.
READ: Webber unsure about Hamilton's headspace after defeat to Verstappen
In two contentious moments in the 2021 Abu Dhabi Grand Prix, Mercedes and Red Bull rallied around their respective drivers – Sir Lewis Hamilton and Max Verstappen – with the Drivers' and Constructors' Championships on the line.
Red Bull believed that Hamilton ought to have given Verstappen the position back following an incident at Turn Six, while Hamilton's team argued that Verstappen had pushed him off.
However, the biggest moment of the race arrived upon the deployment of the Safety Car, with Masi debating whether to allow lapped cars go through considering how few laps of the race remained.
Red Bull and Mercedes were both on the phone to Masi demanding that he made a decision that best suited them, before Masi eventually allowed the five cars between Hamilton and Verstappen to go through.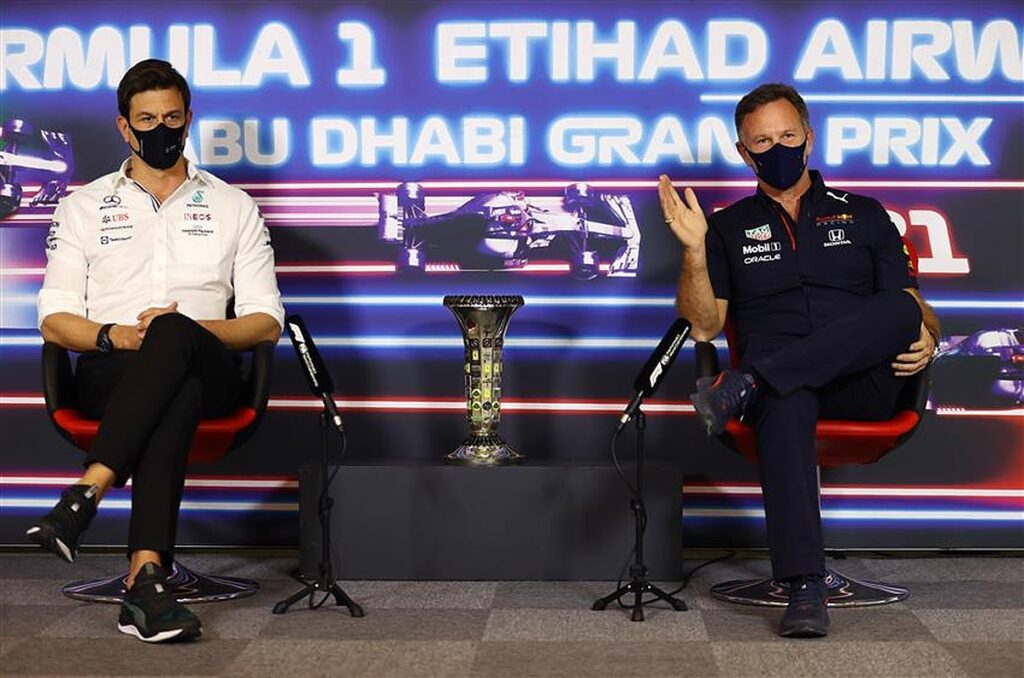 Following this, teams' ability to contact the race director during a grand prix has been questioned, and Brown has vowed to put an end to this channel of communication.
Article continues below
"We will stop this contact next year," Brawn told Auto Motor und Sport (AMuS).
"It's unacceptable that team bosses put Michael under such pressure during the race. It's like the coaches negotiating with the referee in football."
Brawn weighed in on the last Safety Car drama, signalling that both Wolff and Red Bull boss Christian Horner were in the wrong.
"Toto can't demand there shouldn't be a Safety Car and Christian can't demand the cars have to un-lap. That's at the discretion of the race director."
Follow us on Google News to never miss an F1 story