83 percent of F1 fans believe the sport should race at the Dubai Autodrome instead of Abu Dhabi's Yas Marina Circuit, according to a poll of 1,288 Formula1News.co.uk readers.
READ: 'I Don't Think It's Yet There As A Package': Valtteri Bottas Gives Verdict On Mercedes W12
Only 13 percent of respondents were in favour of the Abu Dhabi Grand Prix being taken off the calendar without another race in the UAE being organised in its place.
All of the UAE's F1 grand prix have taken place at the Yas Marina Circuit, but the track has long been criticised for offering limited scope for drivers to overtake and thus leading to dull races.
Many fans clearly think the Dubai Autodrome is better suited to grand prix racing, perhaps because it has many fast-flowing corners, instead of the several near-90 degree corners that the Yas Marina Circuit is made up of.
READ: WADA Denies Concluding Investigation Into Legality Of Haas Livery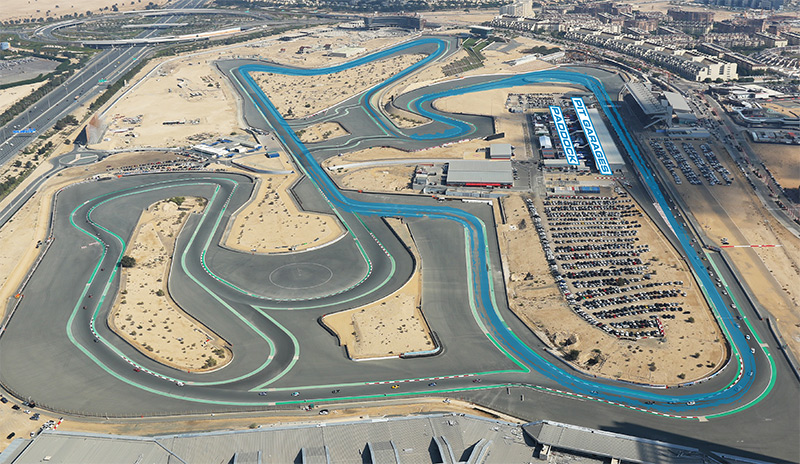 The Dubai Autodrome has an FIA Grade One Licence, so it could host a Formula One grand prix if Liberty Media, the sport's owners, and organisers, are able to reach a deal.
Formula One first raced in the UAE in 2009, with the inaugural Abu Dhabi Grand Prix taking place at Yas Marina.
The track's first complex of corners attracted praise from drivers, but the rest of the circuit has often been criticised for having too many slow, 90-degree corners.
Article continues below
The contents of this article can only be reused and republished by other media outlets in accordance with our Copyright Policy.
READ: Perez Responds To Former Team's 'Extreme Driving Style' Comment