Fernando Alonso should have given Honda more time while his McLaren team were powered by the Japanese manufacturer, former F1 driver Anthony Davidson has said.
Following two poor seasons in 2013 and 2014 with Mercedes power, McLaren switched to Honda, with the engine provider appearing in the sport for the first time since the Honda team folded in 2008.
It was a decision that McLaren made in 2013, and many were excited for a reunion that brought McLaren much success in the late 1980s and early 1990s.
They claimed four consecutive Drivers' Championships – three for Ayrton Senna and one for Alain Prost – between 1988 and 1991, leading to fanfare over Honda's return.
READ: Honda F1 boss says too much mutual respect hindered McLaren partnership
However, their return to Formula 1 proved to be a catastrophe.
McLaren scored points 31 times in 61 races over the three years they spent working with Honda in F1's turbo-hybrid era, and even the partnership of world champions Fernando Alonso and Jenson Button could not make things any brighter for the team.
Alonso took aim several times at Honda, once famously labelling his power unit a "GP2" engine at the 2015 Japanese Grand Prix – which also happened to be Honda's home race.
It was announced ahead of the Singapore Grand Prix in 2017 that McLaren would be parting ways with Honda at the end of the season, and switching over to Renault power for 2018.
Article continues below
Max Verstappen's recent title success was powered by Honda, who began supply for Toro Rosso, Red Bull's sister team, in 2018.
Following a successful trial year with the Red Bull junior team, they agreed a deal to build engines for the main outfit in 2019, and have since won 16 races with the team.
Davidson worked with Honda during his BAR-Honda testing days, as well as the Super Aguri team for whom the Briton raced in 2007 and part of 2008 before the team folded.
His experience of working with Honda tells him that patience is needed.
"I wonder how he [Alonso] has looked at Honda's performance over the past year. From my past experience with Honda, I know that sometimes it can take a while to see progress, but in the end they always get it done," he said
Davidson ponders whether Alonso will be wishing he had afforded Honda more time than he ultimately did.
"You just have to let them find their way and do it their own way. I wonder if Fernando is now like, 'If only I had been a little more patient and given it a little more time'. Of course, no one can see into the future," he added.
The 42-year-old, who contested 24 Formula 1 races before he ultimately switched over to sports car racing, reckons that a couple more years of development might be all Alonso would have needed to compete for championships in his second spell at McLaren.
READ: Ex-F1 driver reckons Liberty Media happy with Abu Dhabi GP controversy
"But I'm curious how he looked at Honda, now that they had such a strong power unit. Would he think things like, 'If only McLaren had kept working with Honda and I had just kept driving there?'
"If they still had that power unit in the car and Fernando would still have driven there, we would probably have had a very different scenario now."
Speaking on the failures of the McLaren-Honda partnership, Honda's F1 boss Masashi Yamamoto put the torrid three years down to an over-abundance of respect, and therefore complacency.
"Starting from McLaren days, we have learned a lot from them but we think we had a mutual respect too much. That's why we had maybe a shortness, a little bit, of communication and then it was a shame the project didn't go well," he explained.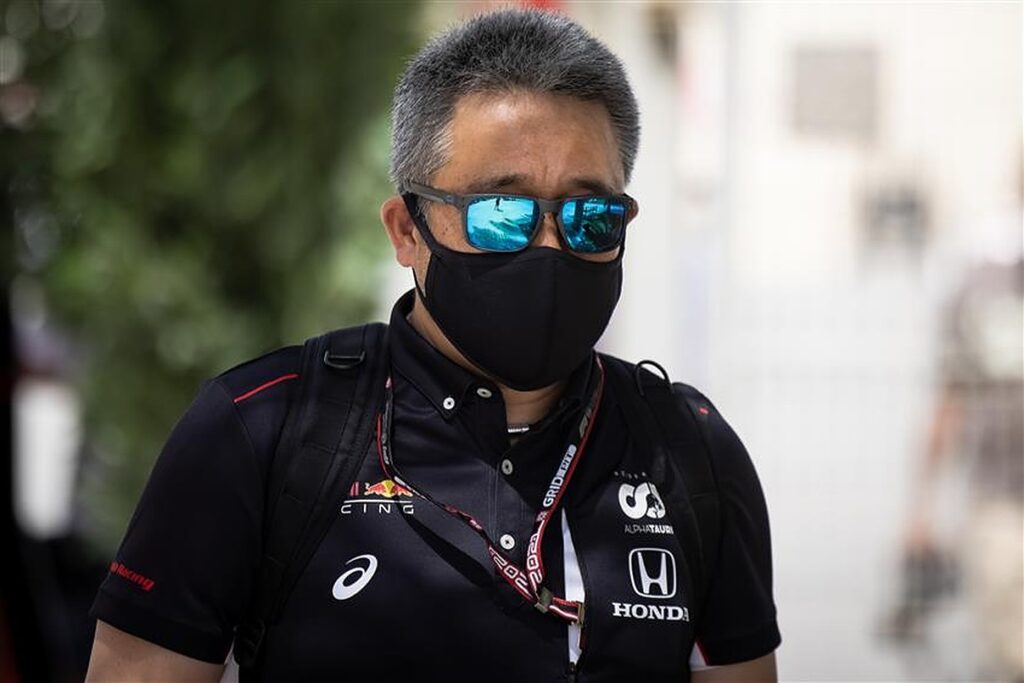 Honda again departed F1 following the 2021 season, with Red Bull purchasing the intellectual property of Honda's power units.
Yamamoto has however reiterated that the Japanese auto-maker will on hand to assist Red Bull if required.
Follow us on Google News to never miss an F1 story